LA NOUVELLE ETOILE - GERMANY, an 8-passenger ultra deluxe barge, cruises the Moselle River region, Germany and Luxembourg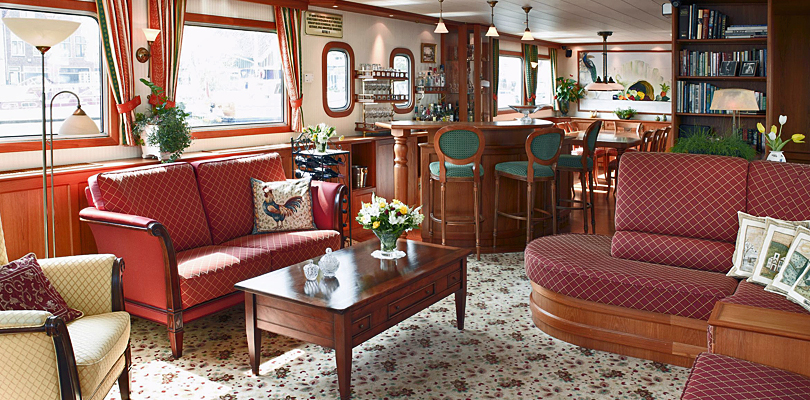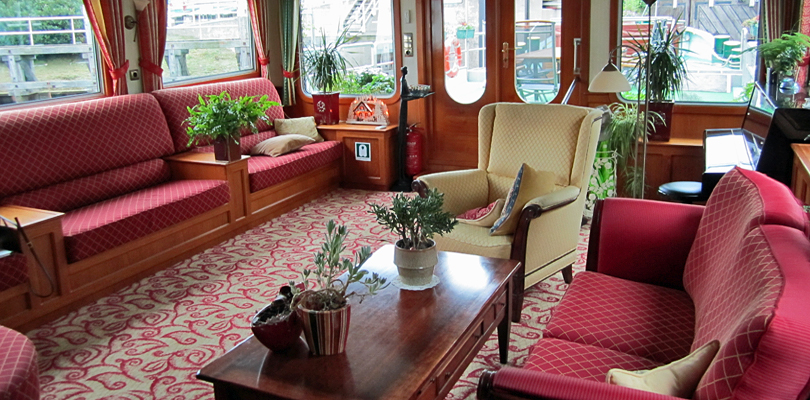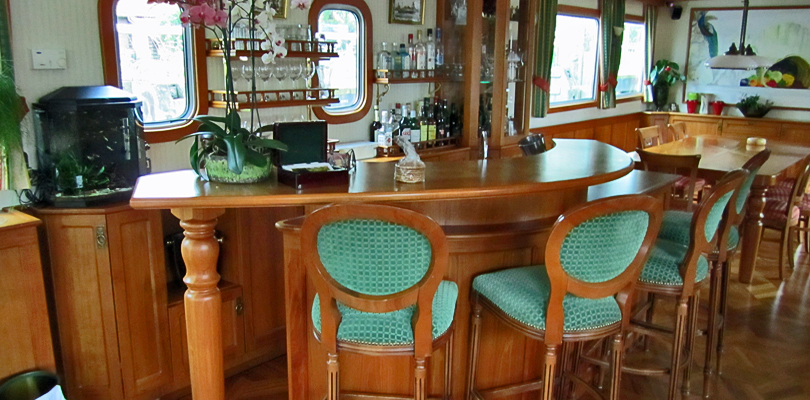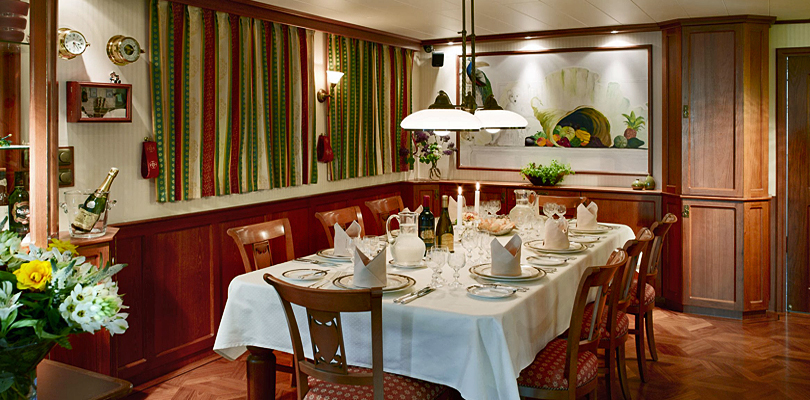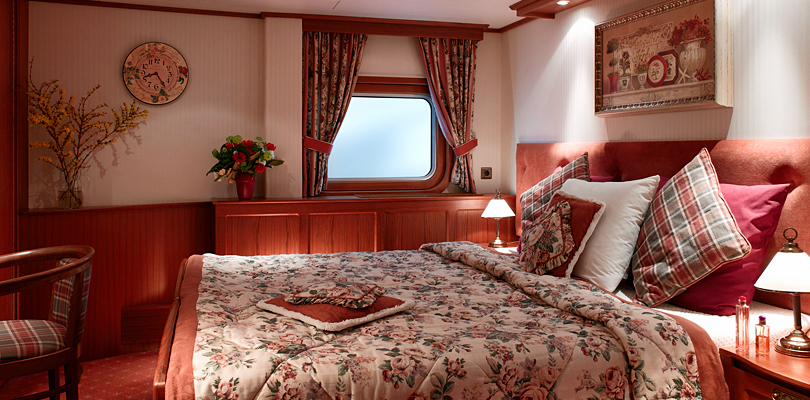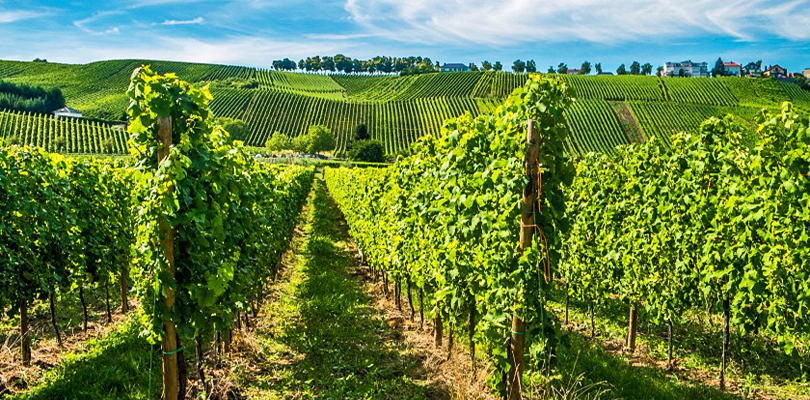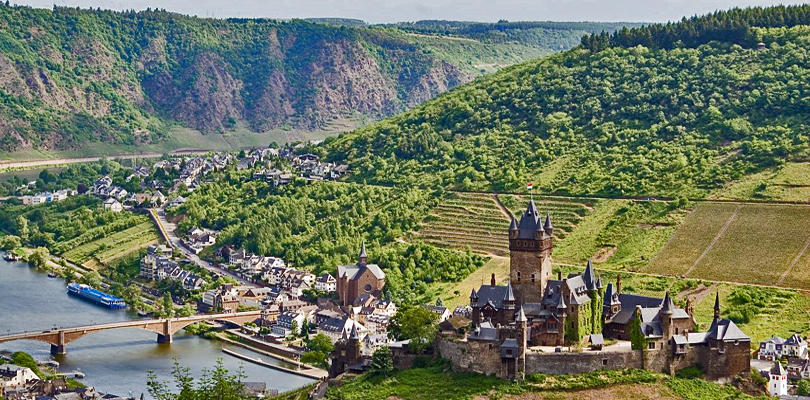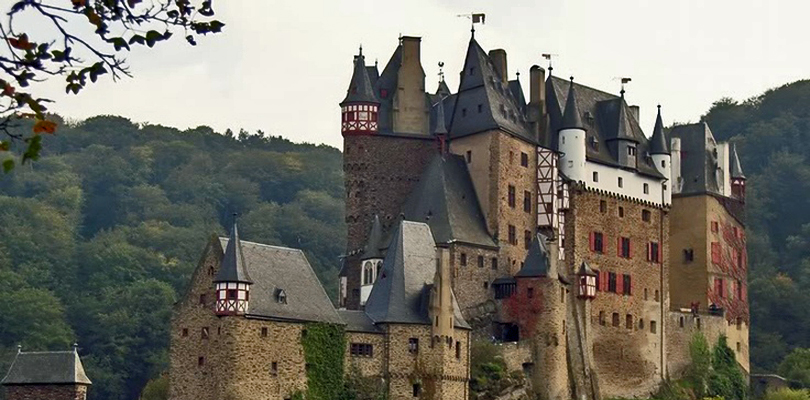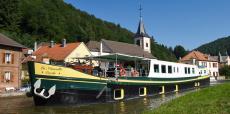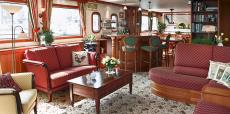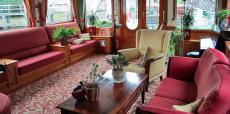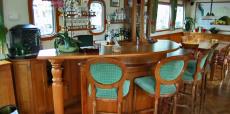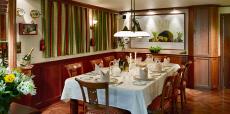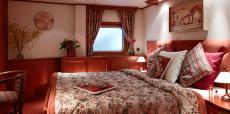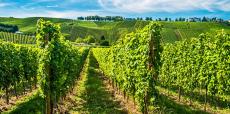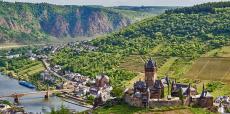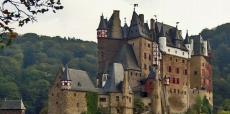 LA NOUVELLE ETOILE - GERMANY Cruise Stops
LA NOUVELLE ETOILE spends the last 5 weeks of the season, in September and October, cruising between Germany and Luxembourg. This ultra deluxe barge is pure floating elegance as she cruises along the picturesque and peaceful Moselle River. The barge itself is the new standard in barging with every luxurious amenity possible. Yes, there is Satellite TV and internet access for those who want to stay in touch. For an exquisite experience with the most caring of owners, La Nouvelle Etoile is one of the best.
Cruise Highlights
Koblenz with its wonderful Old Town
Take a guided tour through the 12C castle of Burg Eltz (Eltz Castle), also called the "Queen of the German Castles"
Visit wine cellars in Zell and Berkastel, Germany, some of the most beautiful towns on the Moselle and famous for its wines
Browse around Trier, Germany's oldest city, with roots going back to the Roman empire
Spend some time in Luxembourg City, capital of the country of Luxembourg
Cruise Features
Owner Operated: Yes - Jan and Diana Meijer
Number of Passengers: 8
Category: Ultra Deluxe
Cabin Bookings: Yes
Charter Bookings: Yes
Cruising Region: Moselle River, between Germany and Luxembourg
Length of Cruise: 6 nights - Sunday to Saturday
Cruising Season:September - October
Theme Cruises: Three Country cruise, Tulip Season in Holland, Custom and Theme cruises available upon request
Meeting Location: Designated meeting point in Frankfurt or Luxembourg City
​
Floorplan

Cruise Rates 2023
Sunday to Saturday (6 nights)



Regular Season Departures
August 27-September 2
September 3-9, 10-16, 17-23, 24-30
October 1-7, 8-14



Cabin Rates

Suite per person, double occupancy

$ 8,846

Suite per person, single occupancy

$13,269

Charter Rates

8 passengers


$66,625

Included in Cruise Price
Transportation between Frankfurt or Luxembourg City to the barge and return
Six nights accommodation in private s​uite with ensuite bath
Open bar with all wines, alcoholic beverages and soft drinks
Daily escorted excursions by air-conditioned van
All barge amenities including bicycles, hot tub on deck, music system, library, etc.
Not Included in Cruise Price
Air or other transportation to the meeting location
Trip cancellation or medical insurance (available when booking)
Personal expenses
A discretionary gratuity for the crew (suggested 5-10% of the cruise price)
​
LA NOUVELLE ETOILE Features
Passengers: 8
Category: Ultra Deluxe
Crew: 5
Barge Size: 128 ft long
Cabins: 4
Cabin Size: 200 sq ft including bathroom
Accommodations: 4 suites with king or twin beds
Heat & Air: Central heat and air conditioning



Amenities

Double marble sinks
Oversized shower
Large windows in suites
Hairdryers
Toiletries
Library
Bicycles
Sundeck with comfy chairs
Jacuzzi Hot tub
Exercise Room
Telephone
Minivan with A/C
Email Access: Yes
TV/DVD: Satellite TV
CD Sound System
Electricity: 220V
Wheelchair Accessible: Yes, 1 suite

Theme Cruises

Three Country Cruise, Tulip season in Holland, Custom and Theme cruises available upon request













Cruising on LA NOUVELLE ETOILE
Classic Cruise in Germany
Koblenz to Remich (or reverse)



Sunday - Transfer to Barge in Koblenz
You are met at a designated meeting point in Frankfurt and transferred to the hotel barge moored in the heart of Koblenz for a champagne welcome. There will be a late afternoon cruise to Winningen, one of the oldest and largest wine growing villages in the area, where we will moor and you will experience the first of many gourmet meals on board.

Monday - Koblenz to Cochem
A morning cruise guides us through the lowest part of the Moselle River up to the charming town of Cochem. After lunch, we drive to the castle of Burg Eltz (Eltz Castle), also called the "Queen of the German Castles" as it is one of the few that were not destroyed by the French King Louis XIV in 1689. A guided tour takes us through this fascinating 12th century castle. We return to La Nouvelle in Cochem in time to stroll through this delightful little village. Dinner on board.

Tuesday - Cochem to Zell
After breakfast, we will take a leisurely cruise past numerous vineyards in beautiful scenery to Zell. This is one of the most beautiful towns on the Mosel and is famous for its wines. Visit the cellars of Dr Josef Weiss, just outside of town for our first wine tasting. Dinner on board.

Wednesday - Zell to Berkastel
Cruising up this very picturesque part of the Moselle, we reach Bernkastel, another famous wine village. Here you will find the "crème de la crème" of Moselle wines. In the afternoon, visit the private cellars of Pauli Bergweiler for a sampling of his superb wines. Finish our day with a stroll around the village of Bernkastel before dinner on board.

Thursday - Berkastel to Trier
This morning we will cruise to the oldest town in Germany, Trier. Trier will take you back to the old Roman times from hundreds of years before Christ. Visit the Porta Nigra, part of the old town wall and the magnificent St. Peters Cathedral, or stroll the old town to shop or browse. Dinner on board.

Friday - Trier to Remich
This morning, we will cruise our last part on the Moselle - into Luxembourg - to the small village of Remich. In the afternoon, there will be time to visit the nearby capital of Luxembourg. Tonight is the Captain's Farewell Dinner on board.

Saturday - Transfer to Drop-Off Point in Frankfurt
After your last elegant breakfast on board, you will be driven to a designated drop-off point in Frankfurt.
On alternate weeks the cruise will be in the reverse direction. This is a sample itinerary and is subject to change.
Barge Cruise Reviews for La Nouvelle Etoile
"La Nouvelle Etoile exceeded our expectations with the cabins being larger than expected. The excursions were just right, not too rushed or touristy. The barge route was gorgeous and amazing. Best of all was the crew - seriously! We could have stayed much longer." Eric S.
"My wife and I had the best time. We have done yacht and barge trips in the past, and this was as close to perfect as you can get." Anonymous by Request