LA NOUVELLE ETOILE - UPPER LOIRE, an 8-passenger ultra deluxe barge, cruises the Upper Loire, France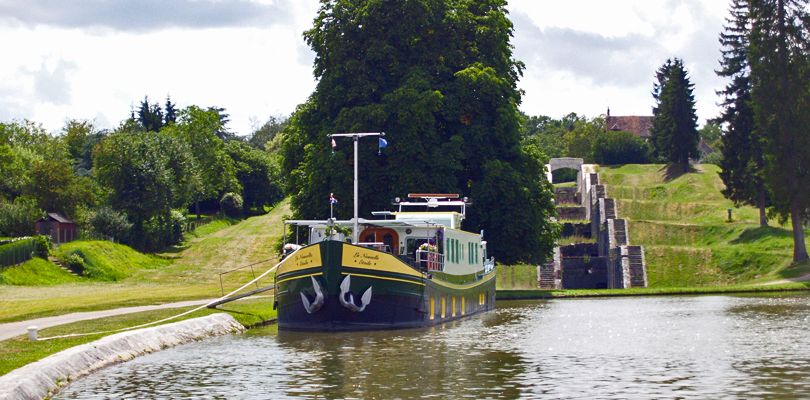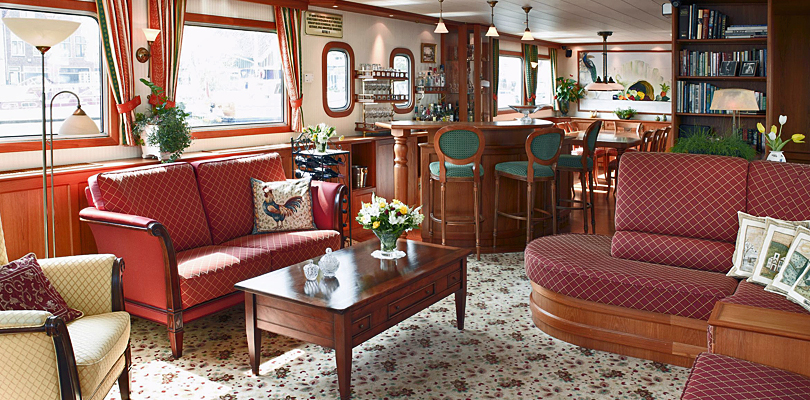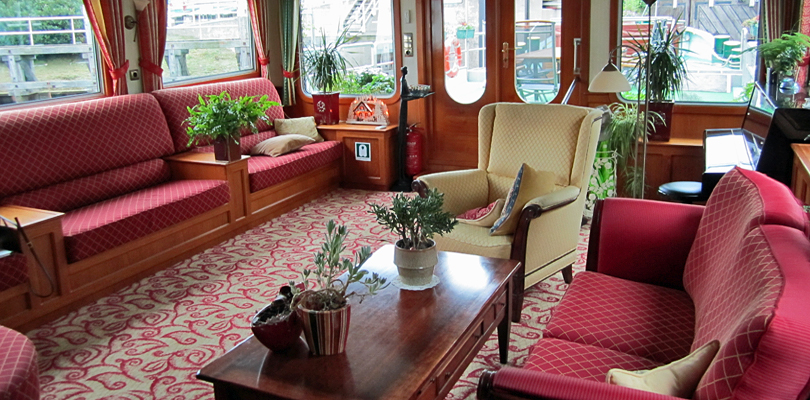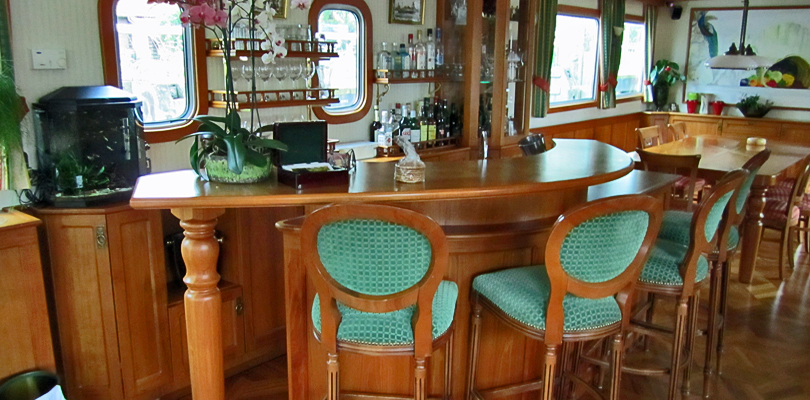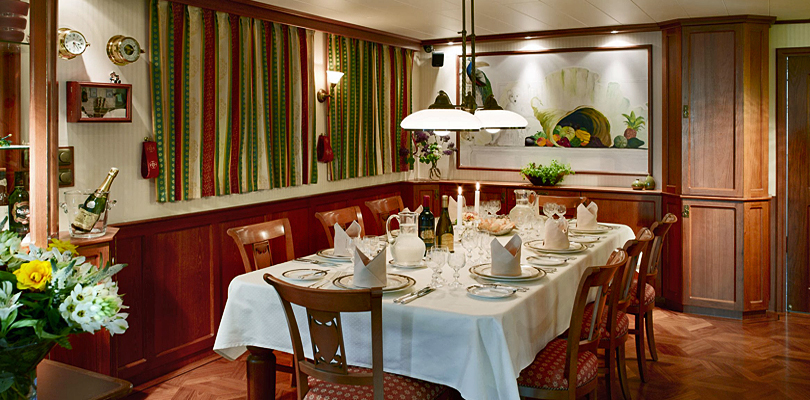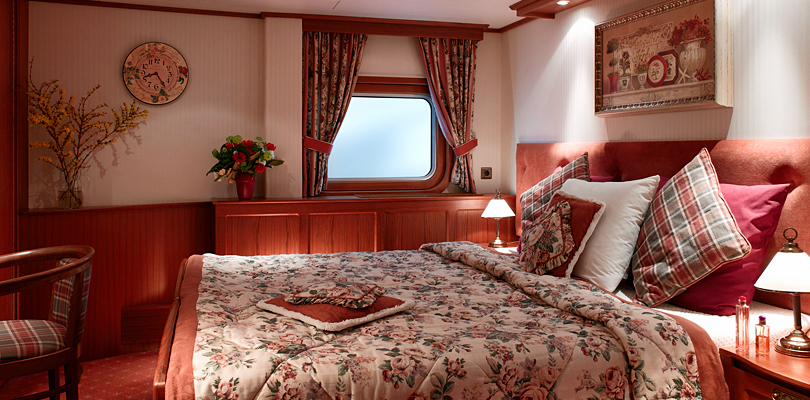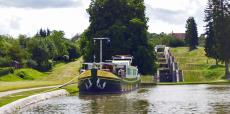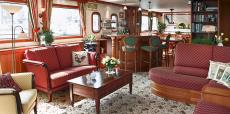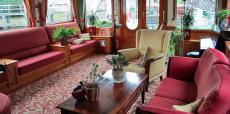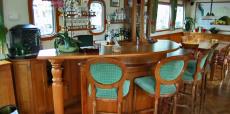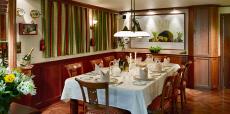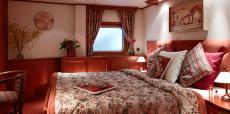 LA NOUVELLE ETOILE - UPPER LOIRE Cruise Stops
LA NOUVELLE ETOILE ​- This ultra deluxe barge is pure floating elegance as she cruises along scenic Upper Loire canal. The barge itself is the new standard in barging with every luxurious amenity possible. Yes, there is Satellite TV and internet access for those who want to stay in touch. For an exquisite experience with the most caring of owners, La Nouvelle Etoile is one of the best.
Cruise Highlights
Visit Château de Fontainebleau
Visit Gien, built on the banks of the Loire River and famous for its Faience earthenware
Cross the river on the Pont Canal de Briare, designed by Gustav Eiffel
Walk Montargis, called "Little Venice of the Gatinais"
See some of the oldest locks in France at Rogny
Tour of Château Saint Fargeau
Taste the region's Chavignol cheese and sample the delicious Sancerre wines
Optional hot air ballooning is available
Cruise Features
Owner Operated:
Yes - Jan and Diana Meijer
Number of Passengers:
8
Category:
Ultra Deluxe
Cabin Bookings:
Yes
Charter Bookings:
Yes
Cruising Region
: Upper Loire, France
Length of Cruise
: 6 nights - Sunday to Saturday
Cruising Season
: June - July
Theme Cruises:
Three Country cruise, Tulip Season in Holland, Custom and Theme cruises available upon request
Meeting Location
: Your Paris hotel
​
Floorplan

Cruise Rates 2020
Sunday to Saturday (6 nights)



Regular Season Departures
​June 14, 21, 28
July 5

Cabin Rates

Suite per person, double occupancy

$ 8,630

Suite per person, single occupancy

$ 12,945

Charter Rates

Up to 8 passengers


$ 65,000

Included in Cruise Price
Transportation between Paris and the barge
Six nights accommodation in private s​uite with ensuite bath
Open bar with all wines, alcoholic beverages and soft drinks
Daily escorted excursions by air-conditioned van
All barge amenities including bicycles, hot tub on deck, music system, library, etc.
Not Included in Cruise Price
Air or other transportation to the meeting location
Trip cancellation or medical insurance (available when booking)
Personal expenses
A discretionary gratuity for the crew (suggested minimum is 5% of the cruise price)
​
LA NOUVELLE ETOILE Features
Passengers: 8
Category: Ultra Deluxe
Crew: 5
Barge Size: 128 ft long
Cabins: 4
Cabin Size: 200 sq ft including bathroom
Accommodations: 4 suites with king or twin beds
Heat & Air: Central heat and air conditioning



Amenities

Double marble sinks
Oversized shower
Large windows in suites
Hairdryers
Toiletries
Library
Bicycles
Sundeck with comfy chairs
Jacuzzi Hot tub
Exercise Room
Telephone
Minivan with A/C
Email Access: Yes
TV/DVD: Satellite TV
CD Sound System
Electricity: 220V
Wheelchair Accessible: Yes, 1 suite

Theme Cruises

Three Country Cruise, Tulip season in Holland, Custom and Theme cruises available upon request













Cruising on LA NOUVELLE ETOILE
Upper Loire, France
Moret-sur-Loing to Auxerre
Sunday
Arrival to Moret-sur-Loing
In the afternoon, you will be met by a crew member of La Nouvelle Etoile at the designated meeting point. From here, relax as you are chauffeured to the barge, moored in the heart of the Fontainebleau Forest. After a champagne welcome, explore the medieval walled town of Moret-sur-Loing, known to many as the home of the famous Impressionist painter, Alfred Sisley. The first of many gourmet dinners is served onboard.
Monday
Moret-sur-Loing to Montereau
In the morning, your Tour Guide escorts you to the Palace of Fontainebleau, the only royal chateau to have been continuously inhabited for seven centuries. Ornately decorated and opulently furnished, your guided tour provides a glimpse into European history, French culture, and ornamental architecture. An afternoon cruise is the perfect time to relax on deck with a glass of wine and admire the scenery drifting by. Chef serves tonight's gourmet dinner onboard.
Tuesday
Montereau to Sens
This morning's cruise offers time to laze in the hot tub, take a bicycle ride on the towpath, or just relax on deck. Upon mooring, your Tour Guide escorts you to the medieval town of Provins. Often referred to as "The City of Roses", its local specialties are rose petal jam, Provinois rose honey, and rose candy. After a magnificent show featuring beautiful birds of prey, return to the barge for an evening of drinks and dinner.
Wednesday
Sens to Villeneuve sur Yonne
The adventures continue as your Tour Guide accompanies you to the town of Sens, the oldest town in France. Visit one of the first of the great Gothic Cathedrals, still a magnificent example of ancient architecture, then stroll and shop the charming pedestrian area. A peaceful cruise in the afternoon is the perfect time to relax on deck, visit your Captain in his wheelhouse, or explore the towpath by bicycle or on foot. Another gourmet dinner is enjoyed onboard.
Thursday
Villeneuve sur Yonne to Bassou
Explore France's rustic charms with a leisurely stroll or gentle pedal on the towpath as this morning's cruise glides along the River Yonne through pastoral countryside. In the afternoon, your Tour Guide chauffeurs you to the iconic vineyards of Chablis. Here, meet the viticulturists who expertly grow the pampered grapes from which this white wine is exclusively produced. Samples of the vineyard's vintages are of course offered! Upon returning to the barge, enjoy cocktails on deck as Chef prepares another gourmet dinner.
Friday
Bassou to Auxerre
Admire the passing scenery from the deck during this morning's cruise, or explore the towpath with a brisk bicycle ride or gentle stroll. This afternoon, your Tour Guide escorts you to the city of Auxerre. Located on the banks of the River Yonne, this historic town was first settled by the Romans, and boasts a Cathedral, an Abbey, and a Church. This is the ideal place to stroll along cobblestoned streets, browse the boutiques, or enjoy a cafe in the town square. Return to the barge for the farewell feast at the Captain's Dinner.
Saturday
Transfer from Auxerre
After breakfast, you will be chauffeured to the designated drop off point.
On alternate weeks the cruise will be in the reverse direction. This is a sample itinerary and is subject to change.
Barge Cruise Reviews for La Nouvelle Etoile
"La Nouvelle Etoile exceeded our expectations with the cabins being larger than expected. The excursions were just right, not too rushed or touristy. The barge route was gorgeous and amazing. Best of all was the crew - seriously! We could have stayed much longer." Eric S.

"My wife and I had the best time. We have done yacht and barge trips in the past, and this was as close to perfect as you can get." Anonymous by Request