MS ELISABETH - UPPER LOIRE, a new 8-passenger deluxe barge, cruises the Upper Loire, France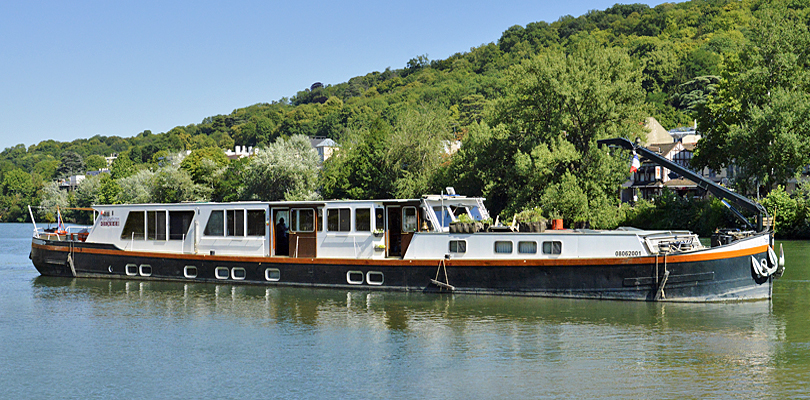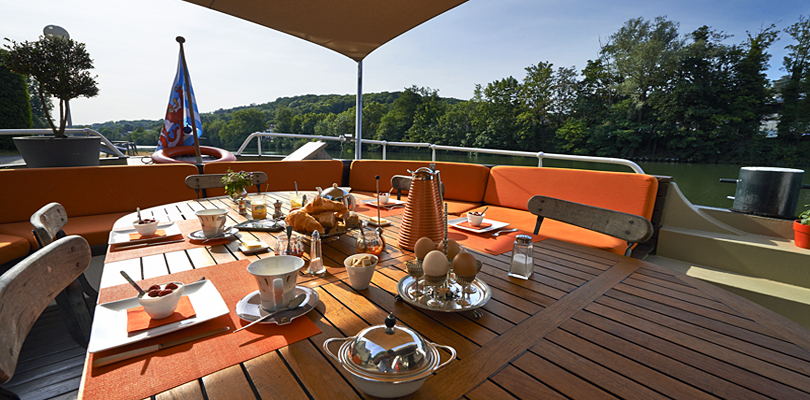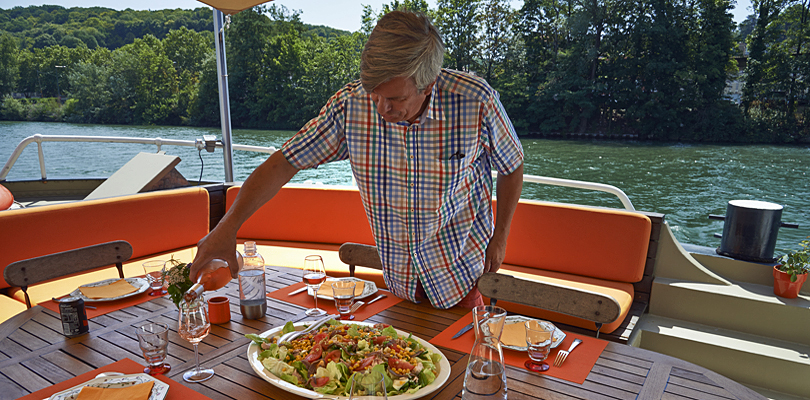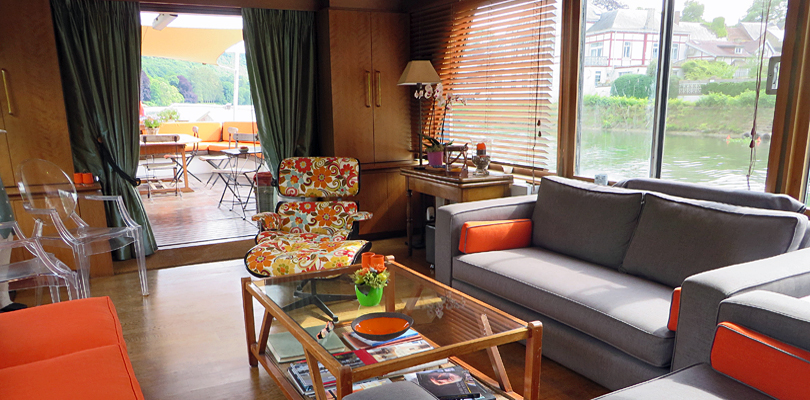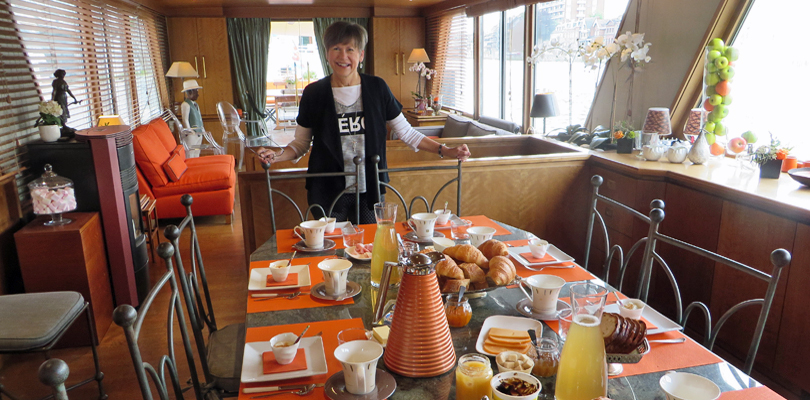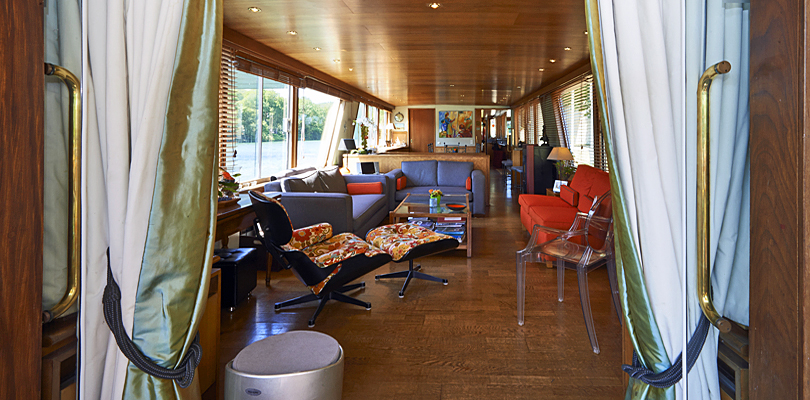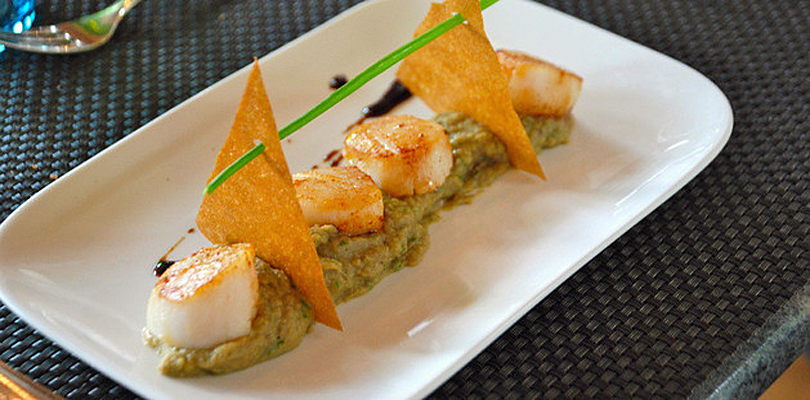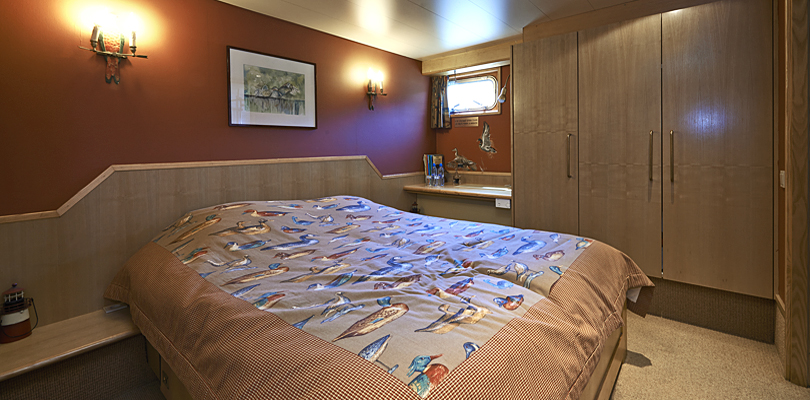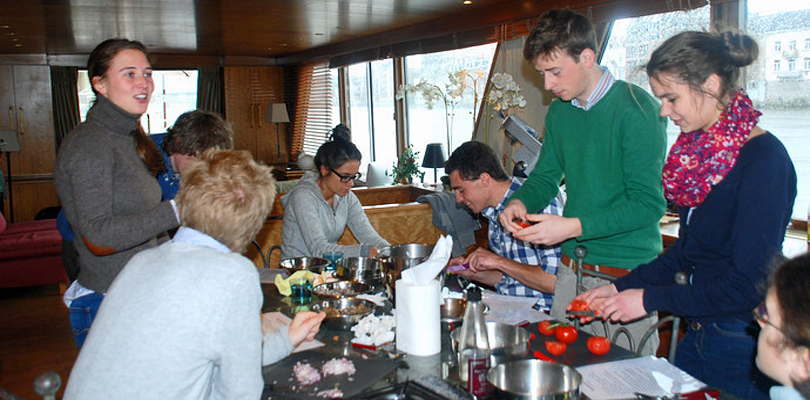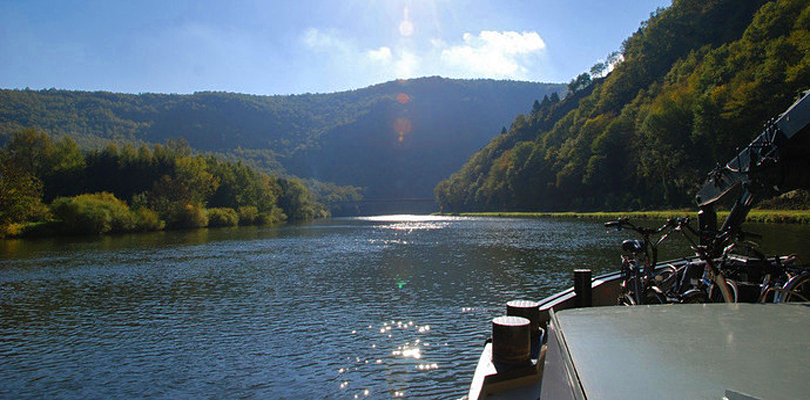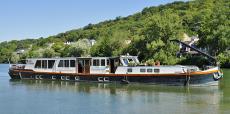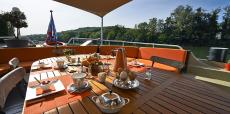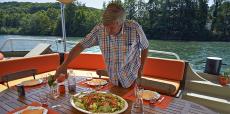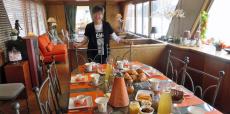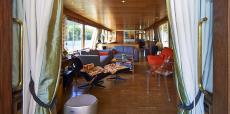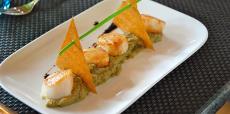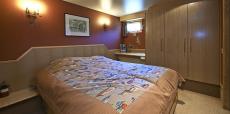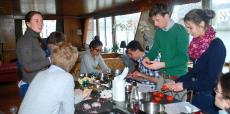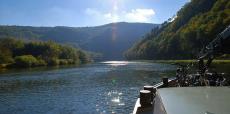 MS ELISABETH - UPPER LOIRE Cruise Stops
MS ELISABETH, makes its debut on the French canals in 2015. Owners Captain Bernard and Chef Martine Buisseret welcome guests on their beautiful decorated luxury barge as she cruises the Upper Loire region of France. Relax aboard, walk the towpaths or take a bike ride through ​this beautiful countryside. ​Visit the very special towns of this region combined with guided visits to two major chateaux: Vaux-le-Vicomte and Fontainebleau. Aboard, there are four spacious cabins for up to eight guests. The colorfully appointed interior provides a warm and comfortable setting as you enjoy the beauty and charm found along the route.
Cruise Highlights
Walk/cruise across the incredible Pont Canal aquaduct that spans the Loire River
Visit the hilltop wine village of Sancerre for a winetasting at the well-known domaine of Henri Bourgeois
Tour Guedelon Castle, a Medieval Castle being constructed using building techniques and materials of the 13th century
Stroll through ​the charming town of Montargis, ​know locally as the "Venice of the Gatinais"
​Tour the beautiful chateau at Fontainebleau, ​former residence of Napoleon and Marie Antoinette
Relax on board with the gourmet food, delicious wine and beautiful scenery
Bike along the many towpaths and small villages near the canal
Cruise Features
Owner Operated:
Yes - Martine and Bernard Buisseret

Number of Passengers:
8
Category:
Deluxe
Cabin Bookings:
No
Charter Bookings:
Yes
Cruising Region
: Upper Loire
Length of Cruise
: 6 nights - Sunday to Saturday
Cruising Season
: May - October
Theme Cruises:
Family, Cooking, Wine Appreciation
Meeting Location
: Paris. Transportation by van included.
Floorplan

Cruise Rates 2016
Saturday to Friday (6 nights)



Regular Season Departures
June 18, 25
July ​2, 9, 16, 23, 30
August 6, 13, 20, 27
Sept​ember 3, 10, 17, 24

Cabin Rates Not Offered

Charter Rates
6 passengers

$29,900

7 passengers
$32,200
8 passengers

$35,200

9 passengers


$36,700
Included in Cruise Price
Transportation between Paris and the barge
Six nights accommodation in private stateroom with ensuite bath
All meals, wine and drinks on board
Daily escorted excursions by air-conditioned van
All barge amenities including bicycles, music system, library, wifi, etc.
Not Included in Cruise Price
Air or other transportation to the meeting location
Trip cancellation or medical insurance (available when booking)
Personal expenses
A discretionary gratuity for the crew suggested at 5% of the cruise price
MS ELISABETH Features
Passengers: 8
Category: Deluxe
Crew: 5
Barge Size: 130 ft long
Cabins: 4
Cabin Size: 2 queens at 193 & 125 sq ft; 2 twins at 110 sq ft.
Accommodations: 4 cabins with 2 queen or 2 twin beds
Heat & Air: Central heat and air conditioning



Amenities

Hairdryers
Wardrobes
Writing desk and chair in cabins
Library with board games
Bicycles
Covered sundeck with comfy chairs
Demonstration kitchen to watch the chef
prepare meals
Minivan with A/C
Email Access: WiFi
TV/DVD/CD: Television with DVD/CD sound system
Central heat and air conditioning
Electricity: 220v

Theme Cruises

Family, Cooking, Wine Appreciation











Cruising on ​MS ELISABETH
Canal de Briare and Canal Lateral a la Loire
Briare to Moret-sur-Loing (or reverse)
​
Saturday - Transfer ​to Barge in Briare
Your elegant adventure begins at 2:00 pm in the lobby of the one Paris pick up hotel selected by your charter group. A crew member of MS Elisabeth will meet you there and chauffeur you to the barge moored at the Pont Canal on the outskirts of the town of Briare. Estimated arrival time is 5:00 pm. The Pont Canal is an incredible navigable aqueduct, completed in 1896, and which carries the Canal Lateral a la Loire over the River Loire. It's decorative steelwork was designed by Eiffel of tower fame. Captain Bernard Buisseret and Chef Martine Buisseret will welcome you with champagne and canapes, followed by time to sit on deck and watch the sun set over the Pont Canal. Then enjoy the first of Martine's gourmet dinners.

Sunday - Briare to Rogny-les-Sept-Ecluses
Cross the Pont Canal while enjoying village-baked croissants and pastries as well as treats from Martine's kitchen. ​Relax on deck for a full morning of cruising deep into the French countryside. After lunch on board, depart to the wine village of Sancerre, located high on a hill with glorious views of vineyards in all directions. Enjoy a winetasting at the well-known domaine of Henri Bourgeois, a family that has been in the wine industry for eleven generations! Learn how wine is produced from their Sauvignon Blanc grapes. Then ​we make a stop in the village of Neuvy-les-Cloches to experience the cathedral and sculpture garden created by the late, self-taught artist Jean Linard. These highly original structures were built incorporating ceramics, mosaics, and repurposed materials. Before his death in 2010, Bernard and Martine had met the artist. ​Finally, back to MS Elisabeth, now moored in Rogny-les-Sept Ecluses, for dinner on board.

Monday - Rogny-les-Sept Ecluses to Montbouy
Depart this morning for a tour of Guedelon Castle, an unusual historic re-creation where 32 tradesman are constructing a Medieval Castle using building techniques and materials of the 13th century. ​Afterwards, return to MS Elisabeth for lunch on board, followed by an afternoon cruise through serene countryside. This is a good time to relax on board, ride ​a bicycle along the tow path or walk into the nearest village – the choice is always yours on this beautiful canal. Then think about your dinner attire, which really should include something WHITE, as Martine is in the kitchen preparing her "All White Dinner".

Tuesday - Montbouy to Montargis
This morning, experience a high point in the cruise.....a visit to Chateau de la Bussiere, an enchanting castle surrounded by water and formal gardens created by Andre Le Notre​, designer of the gardens at Versailles and Fontainebleau. ​Explore the 18th century produce garden where heritage fruits and vegetables are grown. The guide hopes to introduce you to the owner when she is in residence. ​Return to MS Elisabeth for ​an afternoon cruise to Montargis, a delightful town crisscrossed by canals and flower-laden bridges (131 bridges have been counted!)​, known as the "Venice of the Gatinais". Half-timbered houses line the cobblestoned streets of this charming village, a nice mooring for dinner on board.

Wednesday - Montargis to Souppes-Sur-Loing
After breakfast, Chef Martine will accompany you to the marketplace in the picturesque town square. Browse the stalls for colorful produce, cheeses, honey and breads – sure to delight 'foodies" and give all guests a picture of commerce in France's rural communities. ​If time permits, we visit a shop ​that sells the distinctive chocolate pralines for which Montargis is known. ​Returning ​to the barge, we begin a cruise through untouched countryside and beautiful vistas around every turn. Bicycle, walk or just sit on deck and enjoy! ​By mid-afternoon, we arrive at the petite town of Souppes-sur-Loing​, our mooring for the night. From here, there's a walk to the medieval and fortified town of Chateau Landon, perched high on a promontory overlooking the Fusian River. Visit the Notre Dame church, built in a variety of styles, and admire the bell tower. Cobblestoned streets, old houses, and terraced gardens form a lovely backdrop to this town that time forgot.

Thursday - Souppes-sur-Loing to Moret-sur-Loing
It's another idyllic cruise to Moret-sur-Loing, where ​we moor at the picture-postcard harbor ringed with weeping willow trees. Located at the edge of the Fontainebleau Forest, this timeless town inspired Renoir and Monet, but most of all, is known as the home of Impressionist landscape painter Alfred Sisley. Some of the houses and waterfront scenes still exist exactly as he portrayed them. After lunch, ​we take a short drive to the Palace of Fontainebleau – a huge royal residence associated with such personalities as Napoleon and Marie Antoinette. Room after gorgeous room, as well as elegant gardens, will delight you. Then, back to MS Elisabeth to prepare for a farewell gourmet dinner!

Friday - Transfer to Paris
Depart at 9:00am for your chauffeured transfer. Your entire group can be transferred to one location in central Paris, estimated arrival time 10:30 am, or to Charles de Gaulle Airport, estimated arrival time 11:00am. Please make all onward travel plans on the basis of this timing. We hope you have enjoyed your cruise on the MS Elisabeth!

On alternate weeks the cruise will be in the reverse direction. This is a sample itinerary and is subject to change.
Barge Cruise Reviews for MS Elisabeth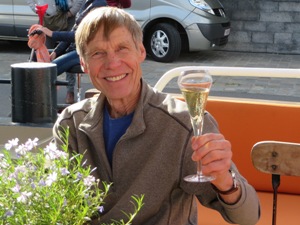 Jack and Beth Hanson, owners of CanalBargeCruises.com, spent a lovely day and evening with Captain Bernard and Chef Martine on board MS Elisabeth. After a cruise on the beautiful Meuse River in Belgium, we were treated to a delicious dinner on board followed by an excellent night's sleep in a comfortable queen cabin. Always with a beautiful table presentation, breakfast offered a sumptuous selection of pastries, fruit, yogurt, cheese and coldcuts before we took the train back to Paris. Throughout our visit, Bernard and Martine were the ultimate host and hostess with their attentive yet casual and friendly hospitality. We were very impressed with Bernard's skills as the captain along with his knowledge of history and wines. Martine is a very discerning cook requiring the best ingredients and freshest produce which she personally chooses from the local markets. Their ever ready laughter made our brief stay a lot of fun!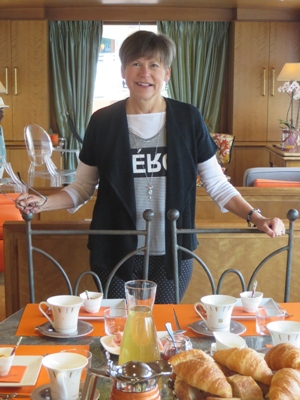 We highly recommend a cruise on the MS Elisabeth for those who would enjoy a fun-loving and capable crew who will gladly immerse you in the local culture with style and taste.