HIRONDELLE, an 8 passenger deluxe barge, cruises in Champagne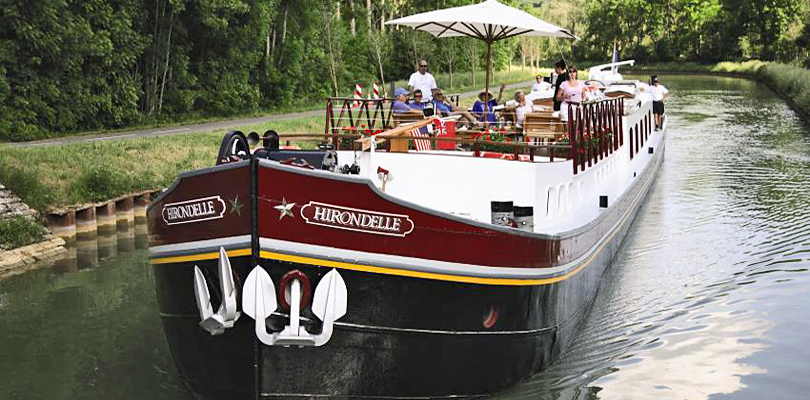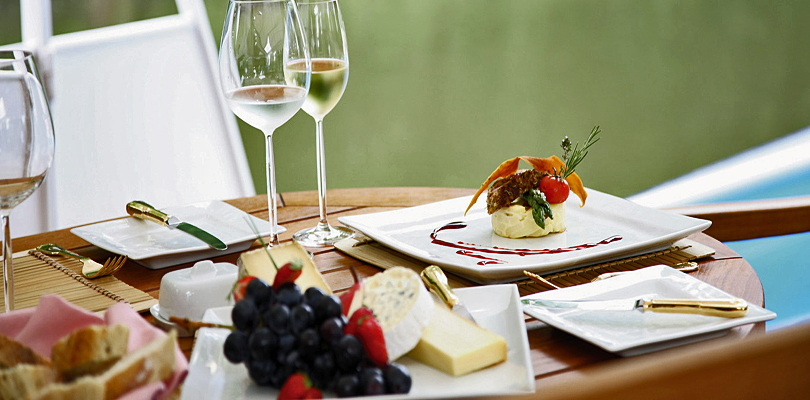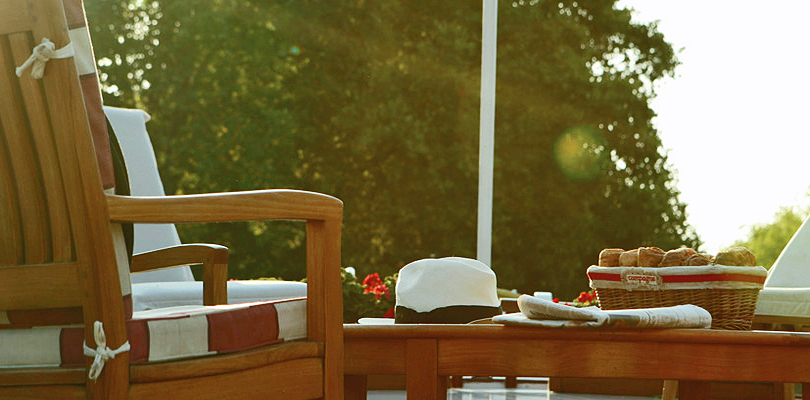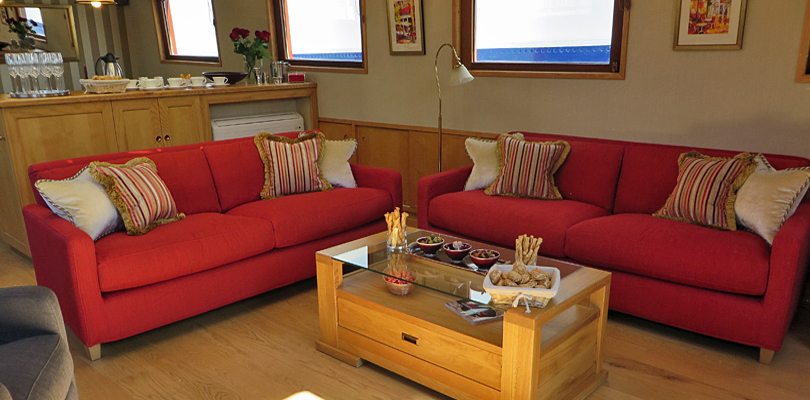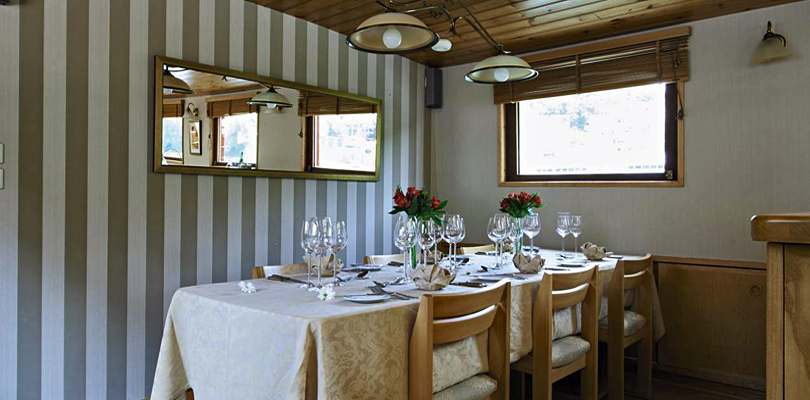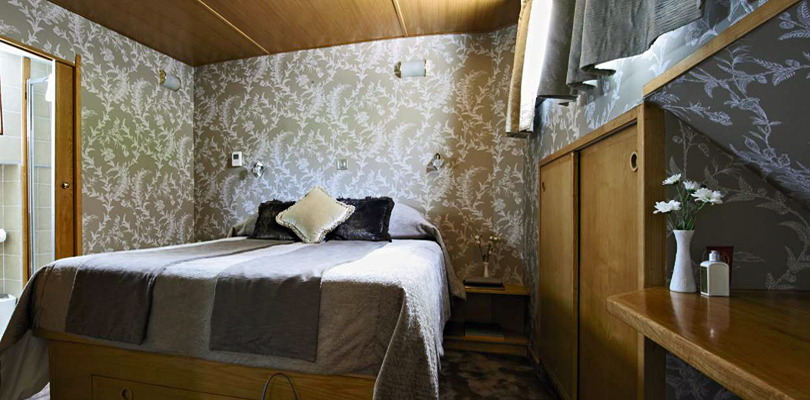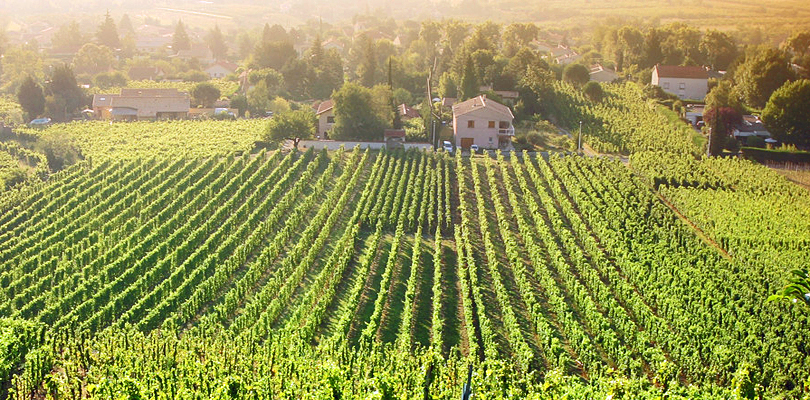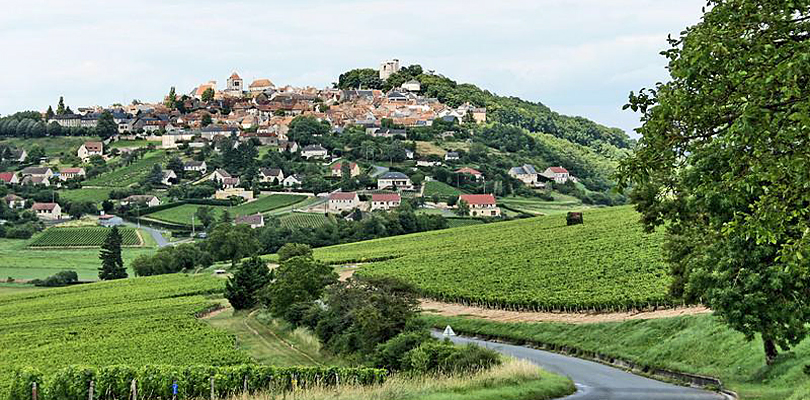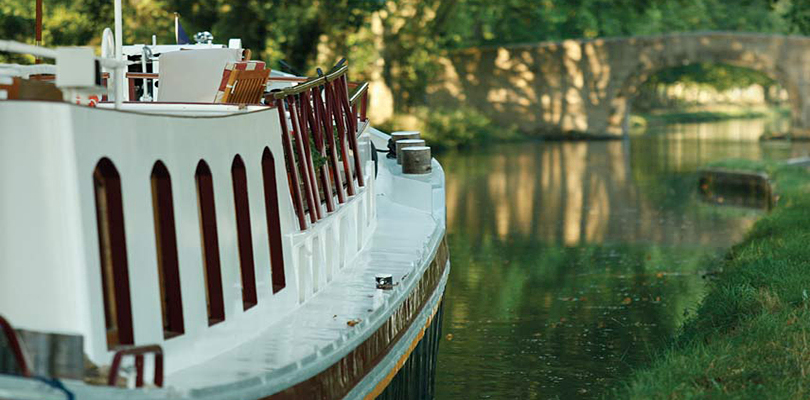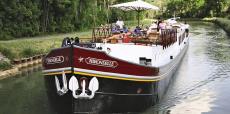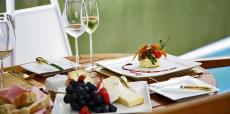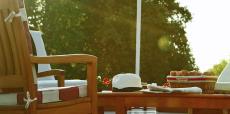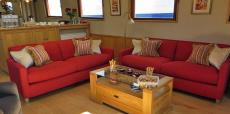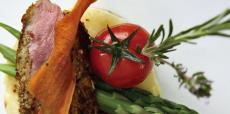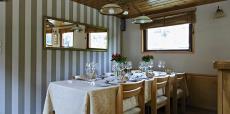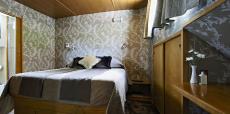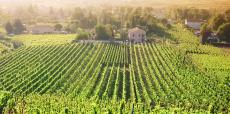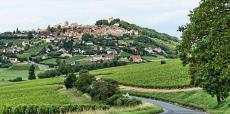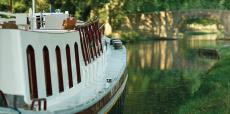 HIRONDELLE Cruise Stops
BELMOND HIRONDELLE
is a lovely, graceful barge decorated in contemporary French elegance. Cruising on the canals of France for many years, this barge cruise offers caring service, gourmet dining and fine wines. The ambiance of Champagne is tranquil with the Marne River and lateral canal winding through pastoral countryside and quiet villages. Excursions are rich in local Champagne culture and history.
Cruise Highlights between Chateau Thierry and Chalons-en-Champagne
Visit Belleau Wood, scene of the second battle of the Marne in 1918, and the memorial at the American Cemetery
Meet the growers of a family-run Champagne house with a private tour and winetasting
Hilltop Abbey of Hautvillers where the tomb of Dom Perignon lies
Elegant Epernay with its Avenue de Champagne and visit to Moet & Chandon. Tonight's dinner is at the celebrated bistro La Briqueterie
Reims Cathedral where French royalty was crowned with time for shopping
Visit Chalons-en-Champagne with its Gothic cathedral and lovely parks and gardens
Cruise Features
Owner Operated:
No

Number of Passengers:
8
Category:
Deluxe
Cabin Bookings:
Yes
Charter Bookings:
Yes
Cruising Region
: ​River Marne and Canal Lateral a la Marne in Champagne
Length of Cruise
: 6 nights - Sunday to Saturday
Cruising Season
: March - October
Meeting Location
: Paris
Floorplan

Cruise Rates 2023 (in Euros)
Sunday to Saturday (6 nights)
Please inquire or call 1-800-880-0071 for rates.
Cruise Dates 2023
April ​2-8, 9-15, 16-22, 23-29, 30-May 6
May 7-13, 14-20, 21-27, 28-June 3
June 4-10, 11-17, 18-24, 25-July 1
July 2-8, 9-15, 16-22, 23-29, 30-August 5
August 6-12, 13-19, 20-26, 27-September 2
September 3-9, 10-16, 17-23, 24-30
October 1-7, 8-14, 15-21, 22-28


Included in Cruise Price
Transportation between Paris and the barge
Six nights accommodation in private stateroom with ensuite bath
All meals, wine and drinks on board
Open bar
Daily escorted excursions by air-conditioned van
All barge amenities including bicycles, music system, library, etc.
Not Included in Cruise Price
Air or other transportation to the meeting location
Trip cancellation or medical insurance (available when booking)
Personal expenses
A discretionary gratuity for the crew suggested at 5-10% of the cruise price
BELMOND HIRONDELLE Features
Passengers: 8
Category: Deluxe
Crew: 5
Barge Size: 128 ft long
Cabins: 4
Cabin Size:
1 fixed queen at 138 sq ft
2 queens or twins at 123 and 141 sq ft
1 fixed twin in L-shape at 123 sq ft
Accommodations: 3 staterooms with queen or twin beds;
1 fixed twin stateroom, all with ensuite tiled bathrooms (showers)
Heat & Air: Central heat and air conditioning

Amenities

Hairdryer
"L'Occitane" bathroom toiletries
Bicycles
Sundeck with 8 wooden chairs and table
Library, games, music system with CDs
Tennis racquets and balls
Fishing rods
Minivan with A/C
Email Access: WiFi and 24 hour internet access in salon
TV/DVD/CD: In salon

Theme Cruises

Golf, Ballooning, Canoeing













Cruising on BELMOND HIRONDELLE
Champagne
Chateau Thierry to Chalons-en-Champagne (or reverse)
Sunday
Arrival to Chateau Thierry
In the afternoon, you will be met by a crew member of Hirondelle at the designated meeting point. From here, relax as you are chauffeured to the barge moored in Chateau Thierry. A traditional champagne welcome and introduction to the crew awaits you, before your first of many gourmet dinners onboard.
Monday
Chateau Thierry to Courcelles
The adventure begins this morning with a leisurely cruise. Relax on deck with a freshly brewed cup of coffee and watch the scenery slipping by. This afternoon, your Tour Guide escorts you to Belleau Wood, scene of the second battle of the Marne in spring 1918, which ended the last German offensive of WWI. Continue to the peaceful Aisne-Marne American Cemetery, where the Memorial Chapel is built over the site of front-line battle trenches. Return to the Hirondelle and socialize over cocktails and canapes. Chef presents dinner onboard.
Tuesday
Begin the day with a morning cruise through the glorious Champagne countryside. Relax on deck, and admire the scenery slipping by. This afternoon, meet the growers at a family-run house, Champagne J de Telmont, where an exclusive immersion into the rarefied world of sparkling wine awaits, including a private tour and special sampling. Your Tour Guide then accompanies you to the abbey of Hautvillers where the tomb of Dom Perginon lies. Return to the barge for cocktail hour. Dinner is served onboard.
Wednesday
Damery to Mareuil sur Ay
A morning visit to Epernay, known as the jewel of Champagne, reveals an attractive and affluent town; the elegant boulevards of the Avenue de Champagne encourage strolling and shopping. Then tour the cellars at the champagne house Moet & Chandon, arguably the most famous of France's producers, and enjoy a private tasting. return to the Hirondelle for an afternoon cruise. Tonight's dinner is enjoyed ashore at the celebrated bistro La Briqueterie. Bon appetit!
Thursday
Bonjour, it's time for bubbles after breakfast! A morning tasting of champagne starts the day's adventures. This afternoon, your Tour Guide escorts you through Reims for a tour of the Cathedral with Chagall's famous stained glass windows. Here is where the Kings and Queens of France were crowned! Art lovers will enjoy the Musee des Beaux Arts, while shoppers can browse the souvenir stores and local boutiques in the charming pedestrian area. Back onboard, Chef presents tonight's delicious dinner.
Friday
Vraux to Chalons-en-Champagne
Cheers to a morning champagne tasting at a family-run house! This afternoon, your Tour Guide accompanies you to discover the charm of Chalons-en-Champagne. The Saint-Etienne cathedral of Gothic architecture is adorned with beautiful ancient stained glass windows; wander with wonder through the three public parklands, including a lovely French-style formal garden. Return to the Hirondelle and freshen up for cocktail hour as Chef puts the final touches on tonight's sumptuous Farewell Feast.
Saturday
Transfer from Chalons-en-Champagne
After breakfast, you will be chauffeured to the designated drop off point.
Barge Cruise Reviews for Belmond Hirondelle
"Dear Beth, we had a lovely time on the barge...all great...service...food...itinerary...and very nice company. We hope to do another trip. Thanks for organizing it so well." Michael and Barbara C.