C'EST LA VIE - UPPER LOIRE, an 8-passenger ultra deluxe barge, cruises in Upper Loire, France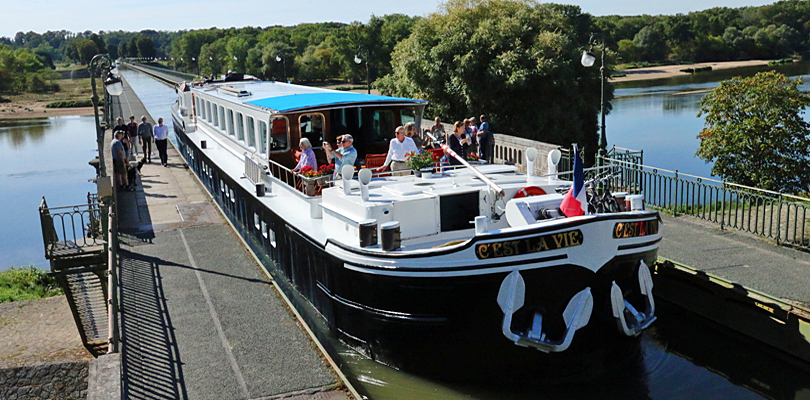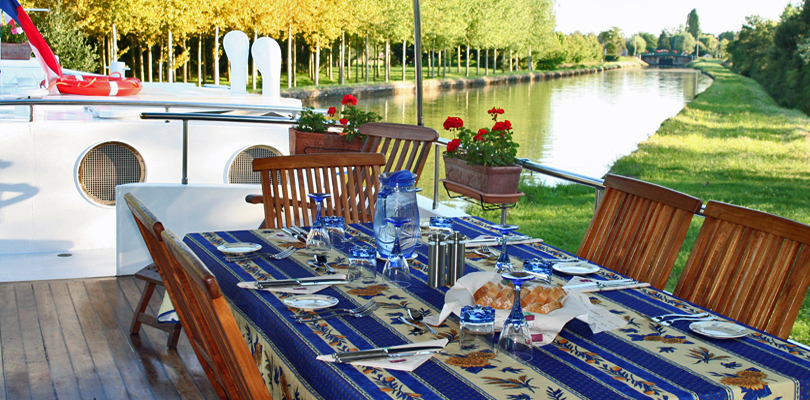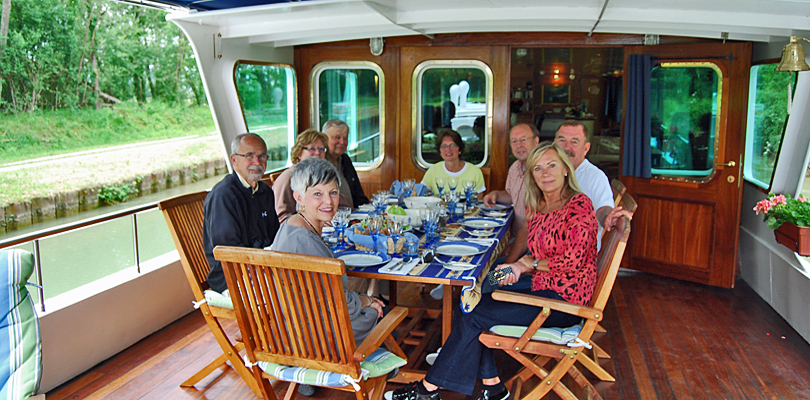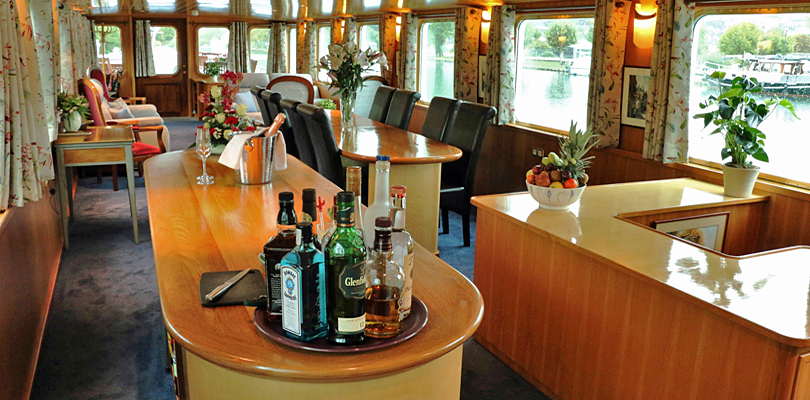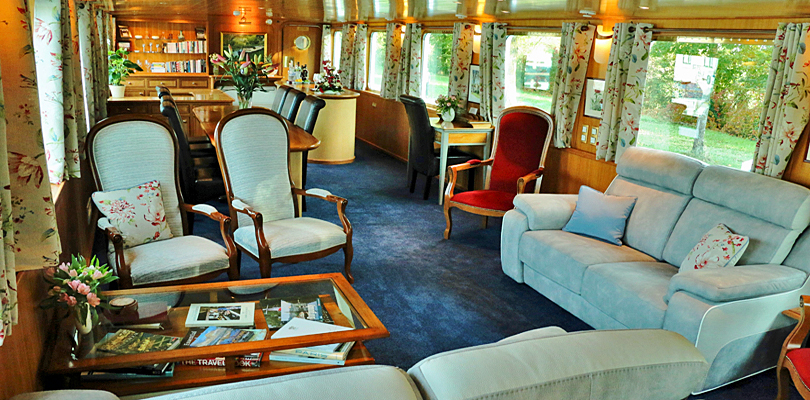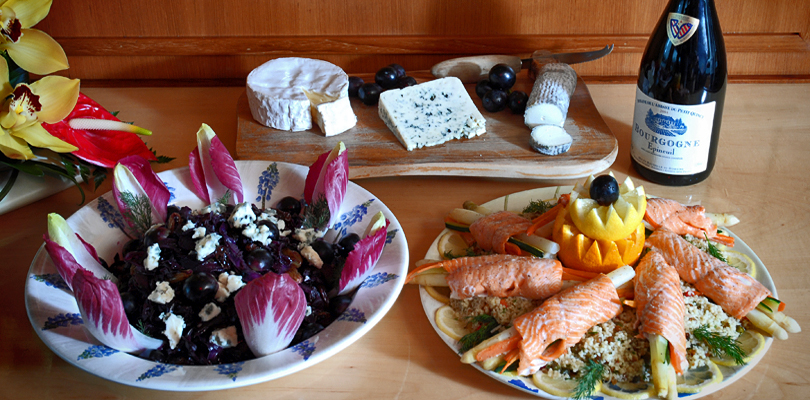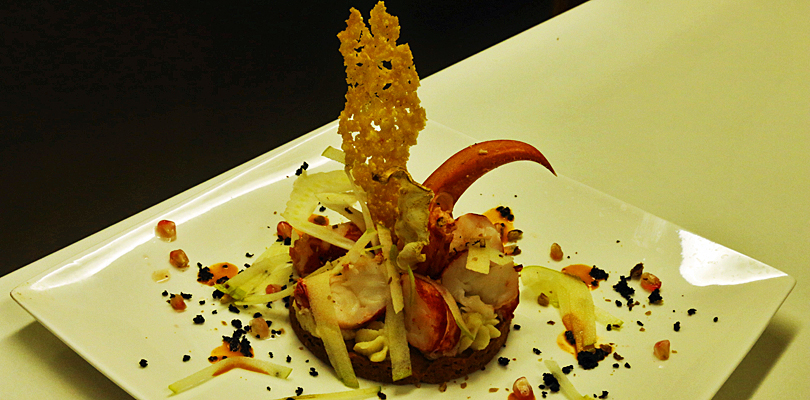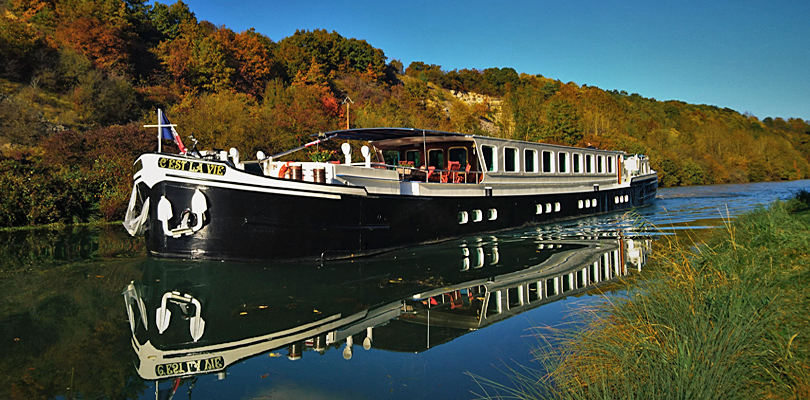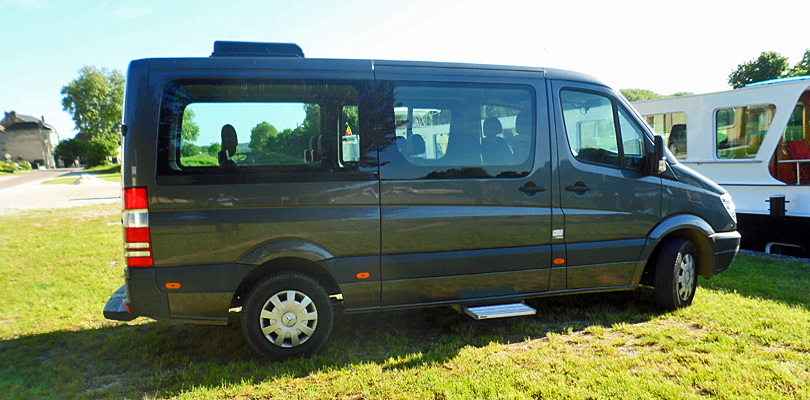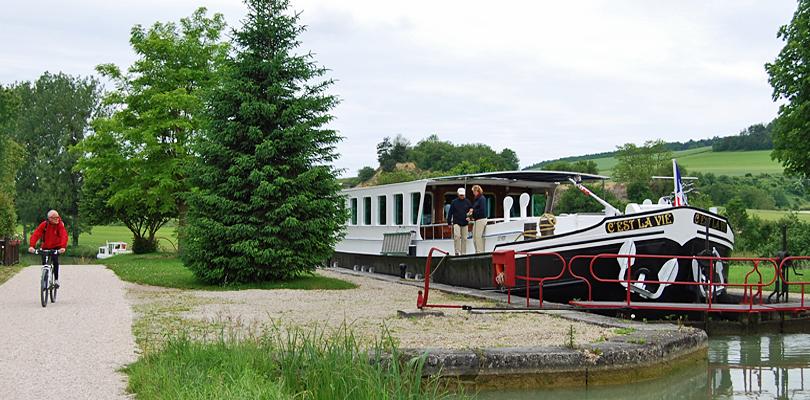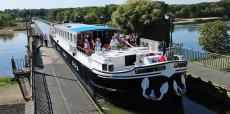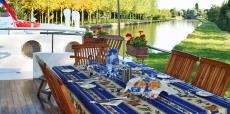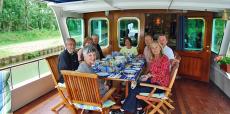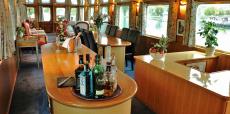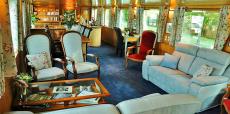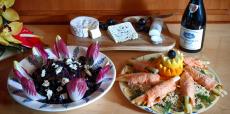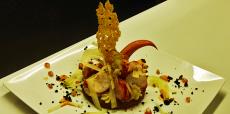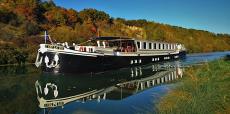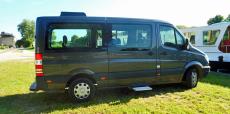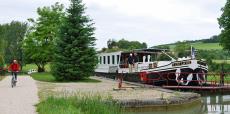 C'EST LA VIE - UPPER LOIRE Cruise Stops
C'EST LA VIE and owners, Olivier and Deb Megret, invite you to join them on their beautiful barge for an enchanting float through the ​Upper Loire region of France. Meander through this peaceful region dotted with vineyards from the Sancerre and Pouilly Fume areas, known for it's famous Savignon Blanc. Visit historical castles, old Roman locks and colorful villages. A special treat is the visit to Gien, the world famous center for French table ware. ​A great time to shop the "seconds" store for discounted pieces. The barge itself is luxurious in space and amenities with large suites and spacious bathrooms. You can even join Olivier in the wheelhouse as he pilots C'est La Vie through the countryside.
C'est la Vie is ideal for those relishing luxury and space in their accommodations along with the expert skill of an experienced French captain and attentive crew.
Cruise Highlights
Visit the town of Sancerre for a private wine tasting of this famous Sauvignon Blanc
Cruise on the aqueduct over the Loire River, designed by Gustave Eiffel
Shop the pottery store of the famous Gien factory
Walk around the 15C Roman locks at Rogny-les-Sept-Ecluses
Stroll around Montargis and discover the feudal castle, the half timbered buildings, shops and cafes
Opportunity to walk and bike along the towpaths and through villages while the barge floats along
Cruise Features
Owner Operated:
Yes - Olivier and Deb Megret
Number of Passengers: 8
Category:
Ultra Deluxe
Cabin Bookings:
Yes with 2 cabin minimum
Charter Bookings:
Yes
Cruising Region
: Upper Loire, France
Length of Cruise
: 6 nights - Sunday to Saturday
Cruising Season
: August - October
Theme Cruises:
Classic, Family
Meeting Location
: Designated meeting point and time in Paris
Floorplan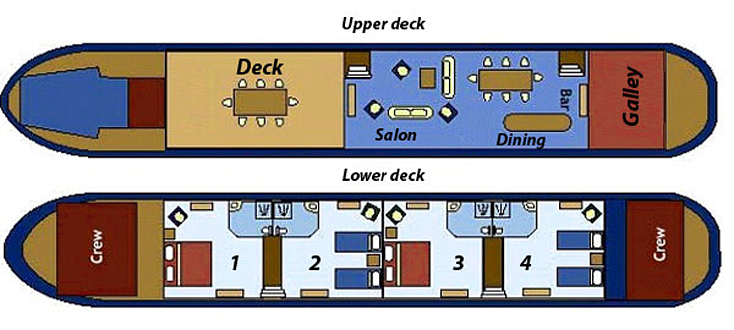 Cruise Rates 2018
Sunday to Saturday (6 nights)



Value Season Departures
July 8, 15, 22, 29
August 5


Cabin Rates with 2 cabin minimum

Staterooms per person, double occupancy

$ 6,695
Single supplement


$ 3,695
Charter Rates

6 passengers

$46,800

7 passengers

$49,000

8 passengers


$51,200


Regular Season Departures
July 1
August ​12, 19
August 26 (relocation cruise: Montargis - Meaux)


Cabin Rates


Staterooms per person, double occupancy

$ ​6,995
Single supplement


$ ​4,995
Charter Rates
6 passengers

$51,960

7 passengers

$53,900

8 passengers


$5​5,960

Included in Cruise Price
Transportation between Paris and the barge
Six nights accommodation in private stateroom with ensuite bath
All meals, wine and drinks on board (including one dinner on shore)
Open bar
Daily escorted excursions by air-conditioned van
All barge amenities including bicycles, music system, library, etc.
Not Included in Cruise Price
Air or other transportation to the meeting location
Trip cancellation or medical insurance (available when booking)
Personal expenses
A discretionary gratuity for the crew suggested at 5% of the cruise price
C'EST LA VIE Features
Passengers: 8
Category: Ultra Deluxe
Crew: 6
Barge Size: 128 ft long
Cabins: 4
Cabin Size: 230 sq ft including bathroom
Accommodations: 4 staterooms with your choice of twin bed or king bed configuration, all with ensuite bathrooms
Heat & Air: Central heat and air conditioning



Amenities

Hairdryers
Toiletries
Library
Bicycles
Sundeck with comfy chairs
Large salon with fully stocked bar
Minivan with A/C
Email Access: WiFi
TV/DVD/CD: CD Sound System; iPod docking station
Electricity: 220V

Theme Cruises

Classic, Family





Cruising on C'EST LA VIE
Briare and Lateral a la Loire Canal, ​Upper Loire
​Sancerre to Montargis (or reverse)
Sunday​ - Transfer from Paris to Barge
Your party will be met in Paris at 3:00 pm by our driver and driven to the C'est La Vie moored in the hamlet of "Les Fouchards", situated 6 miles from Sancerre, and close to Cosne-sur-Loire, which is just the other side of the Loire river. With a glass of champagne to welcome you to the C'est La Vie, and after introductions to the crew, you have time to settle into your spacious cabins before your first gourmet dinner aboard.

Monday​ - Sancerre to Beaulieu
This morning we cruise to the village of Beaulieu. After lunch we take a short drive through the vineyards to visit to the fortified town of Sancerre, where you will have a private wine tasting of this famous Sauvignon Blanc. This hill top medieval site gives you panoramic views over the Loire river and of the neighbouring vineyards of Pouilly Fumé. We return to the C'est la Vie for dinner.

Tuesday​ - Beaulieu to Ouzouer-sur-Trézée
This morning's cruise takes us to the town of Ouzouer-sur-Trézée, crossing over the Loire River at Briare on the "Pont Canal", the aqueduct designed by Gustave Eiffel. Construction of this canal bridge started in 1890. The Château of St Fargeau is this afternoon's destination, dating from the 10th century. It was built by the bishop of Auxerre and has undergone many additions and restorations over the following years. Returning on board in time for cocktails and dinner

Wednesday - Ouzouer-sur-Trézée to Rogny-les-Sept-Ecluses
From Ouzouer-sur-Trézée we drive to the town of Gien, the world famous centre for French tableware. After a visit to the pottery, we will take a walk through this market town and discover its remarkable history. Located on the banks of the Loire River, there has been a settlement here since Romans times. Back on board for lunch and an afternoon cruise to the town of Rogny-les-Sept-Ecluses. There you will see 7 remarkable old locks, (hence its name Sept Ecluses) dating back to the reign of Henry IV. It was a major feat of engineering for its time. Tonight we dine ashore at a gourmet restaurant.

Thursday - Rogny-les-Sept-Ecluses to Montbouy
If you haven't already put on your walking shoes, now is the perfect time as we cruise to the village of Montbouy. After lunch you will be driven to the Château of La Bussiere, it is a prime example of a medieval fortress built in the 12th Century. Open to the public since 1962, when the Count Henri de Chasseval decided to exhibit his extensive collection of material and pieces of art from around the world about fishing. But it's not all about fishing, there are the grounds to visit with its 18th Century vegetable garden and a pond with a 300 year old Lebanon Cedar tree standing close by. We head back to the C'est La Vie with time to relax before dinner.

Friday - Montbouy to Montargis
Meandering along the canal, Montargis is our last port of call. With its 131 bridges, you can see why its nickname is "little Venice." After lunch, we will take a stroll to discover the feudal castle, the half timbered buildings, shops and cafes. Perhaps buying some Pralines for which Montargis is famous. The C'est La Vie awaits your return for the Captains dinner, which ends your cruise in style.

Saturday - Transfer to Paris
After breakfast, you will be chauffeured back to Paris by the end of the morning.

This is a sample itinerary and is subject to change. The itinerary is in reverse direction on alternate weeks.
Barge Cruise Reviews for C'est La Vie
"The barge cruise will remain one of the most perfect vacation experiences we have ever had, and there will always be smiles remembering the wonderful Captain Olivier and crew of C'est La Vie." Bill and Helen K, June 2014
"There aren`t enough superlatives to describe the barge cruise Lynn and I just returned from. It was so much more than we expected. Olivier and Deb are very hardworking, customer minded, no detail overlooked, very organized and fun. They provided a magnificent experience we will never forget. Glenn, the ``tour director`` was a treasure.....he was an encyclopedia of information on French and European history as well as a font of knowledge on wine, grapes and all the wine growing details. Jerry, the `Chef`` was outstanding. He prepared wonderful dishes, beautifully presented...each and every time. He was also very personable and aimed to please whenever asked .....another huge asset for Olivier and Deb. Ruth, the stewardwess, was very sharp. Daily she provided guest room services as well as lunch and dinner cheese services. Not only was she very knowledgeable about the cheeses, she also did the wine selections a few times. She was smart, service minded, and lots of fun.
We thought we were taking a canal barge cruise but unexpectedly enjoyed a lesson in wine, food, and the history of the Burgundy region. Way beyond expectations!" Tom T. June 2012
"I can't recall any other trip I have ever encountered and come back telling everyone you know that you have to experience this wonderful trip for yourself. The crew, we will regard as life long friends and the other passengers we continue to keep contact. Some things in life are special and the experience we had on the C'est la Vie was very special. If you are contemplating doing something that you will never forget, just do it." M. Peters 2011