Trip Planning for your Barge Cruise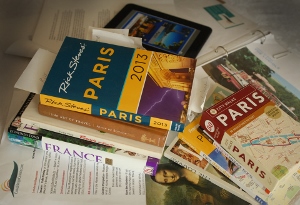 With every barge cruise booking, we provide a trip preparation kit to make your trip easy and enjoyable. If you find other resources on your travels, please let us know. In a fast changing world, new services are being added all the time.
Your question not answered here?
Call 1-888-264-3983 or Contact Us, and we'll get right back to you.
For more information, check out:
Travel Protection Plan

Would you enjoy peace of mind while traveling? Many clients have been relieved to know they were covered for unexpected trip cancellation due to illness in the family, inclement weather and other last minute events, as well as medical coverage, lost baggage and numerous other items.

A travel protection plan is highly recommended for trip cancellation trip costs as most payments for barge cruises are non-refundable and non-exchangeable. This is standard in the barging industry.

Passports and Visas

Passport Requirements - Be sure you're ready to travel when the urge grabs you. Note your passport must be valid for six months past your travel dates. If necessary, please renew well ahead.


Visa Requirements for Foreign Destinations - U.S. Citizen? Know what you need to have. Visas are not required for U.S. citizens on the barge cruises we represent.

Travel Warnings and Security Measures

Auto Rentals

Auto Europe - We use Auto Europe as they contract with the major car rental companies and provide cars in many of the smaller locations in France and Europe. One way car rentals are readily available in most cases. They are a reliable car rental company offering guaranteed lowest prices and service in Europe and worldwide.

Airport Transfers

I personally prefer taking a taxi from the airport to my hotel in Paris. Upon arrival, it is simple to go to the taxi stand to take a licensed taxi and away you go. As of March 1, 2016, the taxi fares are fixed from the airport to central Paris at 50 euros from Charles deGaulle Airport to the Right Bank and 55 euros to the Left Bank. The fare will increase if there are more than 4 people in your party.

​Transfer service booked through your hotel
More hotels are offering a ​"meet and greet" transfer service which they contract with a local company often working only with hotels. When making your reservation, inquire if this is available at what cost.

Viator - Paris Airport Shuttles
If you are a group of 4 or more, an airport shuttle is an affordable option. I use Viator which contracts with reputable local shuttle companies to provide shared or private transportation to your central Paris hotel.

Airport to Paris Transportation
Here are some great tips from our favorite France travel planner for the various ways to get from Charles De Gaulle Airport to the center of Paris.

Train Tickets and Passes

Rail Europe
Everything you want to know about train travel in Europe.

We are happy to provide train schedules and purchase train tickets for our clients. You can also purchase tickets directly. We prefer the "print at home" tickets if they are available as you can re-print if your ticket is lost or stolen. Rail passes are sent in the mail. Be prepared for a long wait if you call Rail Europe during high season. A better option is to open a "Live Chat" which usually has a short wait time and is very helpful with your questions.

Hotels, B&Bs, Vacation Rentals

When booking a barge cruise with us, you will receive extensive trip preparation information including small charming hotels and B&Bs in France and Paris. Here are some of the resources we've discovered with colleagues and partners in the hospitality business in France. These resources are for your convenience only, and we are not responsible for any experience or agreements with them.

Paris Hotels, Apartments and Vacation Rentals

France Hotels, Bed & Breakfast Inns and Vacation Rentals

Fractional Share Ownership in French Vacation Homes

Tours and Day Trips

CanalBargeCruises.com is happy to share our resources for pre and post cruise travel plans including hotels, car rentals, train tickets, custom small group tours, recommended itineraries, etc. Just let us know at time of booking your cruise how we can help with your other plans in France.

Secrets of Paris - private tour guide, Heather Stimmler-Hall, loves to show you her hidden Paris.


Girls' Guide to Paris - one-of-a-kind-tours - walking, biking, antiques, food, wine, fashion. A great resource for everyone going to Paris.


Paris Access Club is a private concierge company providing high standard chauffeur-driven vehicles and further concierge services to meet special requests expressed by international clients during their stay in Paris and its area. They provide a wide range of services, a true reflection of Paris elegance and luxury, intended for a very demanding clientele to make their stay exceptional and unforgettable. The personalized programs break away from traditional tourist trails and offer to visitors a "Custom-made Paris."

Viator - Paris day trips, tours, activities

Urban Adventures - Day tours with a difference! Get under the skin of the city you're visiting- over 100 cities in the world - so you know it like a local!



Discover France - specialists in cycling, walking, hiking and specialty travel in France.




France Travel Info - Discover France with experienced travelers who share with you a decade of travel tips, information about specific regions, sites and language helps. Come with us as we explore the hidden gems, cycle the Loire Valley, explore chateaux, and sip wine in the Burgundy region. Let our favorite country become your favorite country.


GoToParis.net - Paris tours, passes, transportation and lots of other info.

Making international phone calls

There are several ways to stay in touch by phone while traveling

For emergencies, the captain of the barge will have a cell phone

This number will be provided to you with your final cruise documents and is intended for emergency purposes only.

Using your cell phone to stay in touch

Be sure to call your service provider before leaving to make sure it is compatible overseas.
Change to an international plan before leaving to save on roaming charges.
Whenever possible, use WiFi to reduce cellular phone charges for data and phone calls.
When you have access to WiFi, make calls using Facetime, Skype or MagicJack.

Using public pay phones

Public payphones are becoming more difficult to locate but are available. Most public telephones throughout France now use "telecartes" instead of coins. "Telecartes" may be purchased from post offices (La Poste) or tobacco stores (Tabac).

Hotels may impose a surcharge which can greatly increase the cost of international calls

Be sure to check the hotel policy before making your calls.

Foreign currency and getting cash

Foreign Exchange Rates

Use this handy converter to find out how many Euros you get for the dollar?

Currency in the European Community, including France, is the Euro.

There are exchange facilities at most banks in larger towns and at all major airports. You may be charged a commission for exchanging currency as well as a tax on the commission. Normally, only paper currency is accepted (no coins). You will usually get the best exchange rate at a bank.

We do not recommend travelers' checks

Note that travelers' checks are rarely being used in France or elsewhere in Europe. You will not be able to use them in rural areas or small towns at all. They cannot be used at shops, hotels, restaurants or small town banks. Even some larger banks no longer exchange them for Euros.

ATM's are the best way to obtain local currency (Euros)

There are numerous ATM machines available in larger towns and cities where you can withdraw money directly from your bank account in the U.S. Check with your bank to see if they have an affiliate in France where you can withdraw money with no transaction fees. For example, Bank of America is affiliated with BNP which has numerous ATM's throughout Paris and France. Don't forget your 4-digit pincode!

Call your credit company before leaving home

Call to tell them where and how long you are traveling. Otherwise, they may block your card for unusual activity.

We do not recommend getting Euros with your Visa or Mastercard credit card

If the bank will allow, it, there is generally a commission as well as interest charged from the day you take the money until it is paid in full.

Major credit cards are widely accepted for purchases

For hotels, restaurants and shops, you can usually use your credit card. Be sure to check with your credit card company to see if they charge fees for use overseas.

When to use cash

Plan to use cash at street markets and in cafes, small stores, toll booths and public transportation.

Many small businesses do not accept American Express because of the larger fees

Be sure to bring a Mastercard or Visa as a backup.

France and Europe have new "chip and pin" credit cards

These are used in many automatic pay stations such as metro tickets, 24/7 gas pumps, etc. When driving on toll roads, be sure to have enough Euros in cash to pay the tolls in the event your credit card is not compatible with the "chip and pin" system.

Note that the United Kingdom uses the English pound, not Euros. Ireland uses Euros.