Master List of Barges by Area, Category, Price
and Number of Passengers
Welcome to our "barges at a glance" table to help make your search easy. Browse the barge cruises by region, category and price range, and number of passengers. For more information on selecting the right barge cruise for you, Contact Us and we'll help you narrow down your choices.
For information on the barge regions, click on the name of the region.
For information on each barge, click on the barge name.
* CHARTER ONLY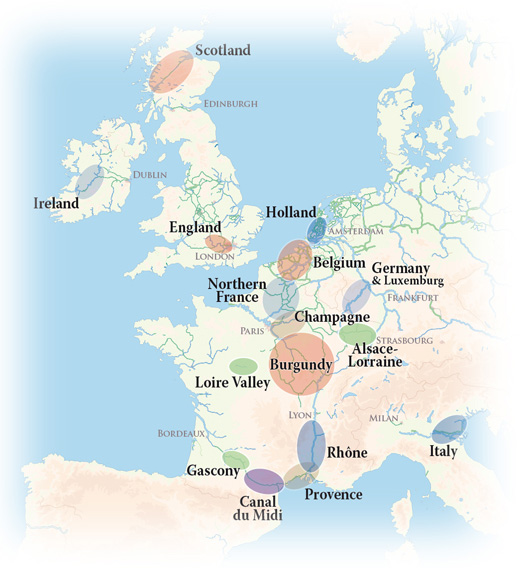 Map courtesy of European Waterways