C'EST LA VIE - CHAMPAGNE, an 8-passenger ultra deluxe barge, cruises in the Champagne Region, France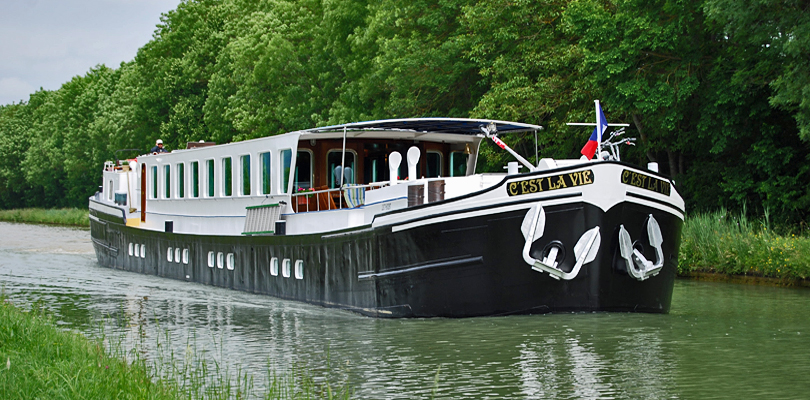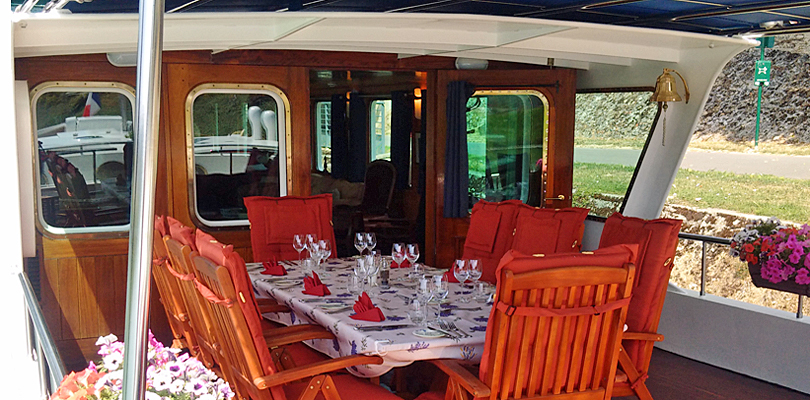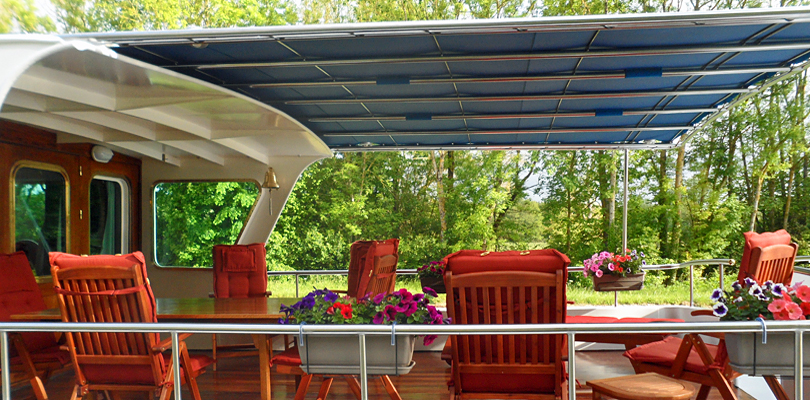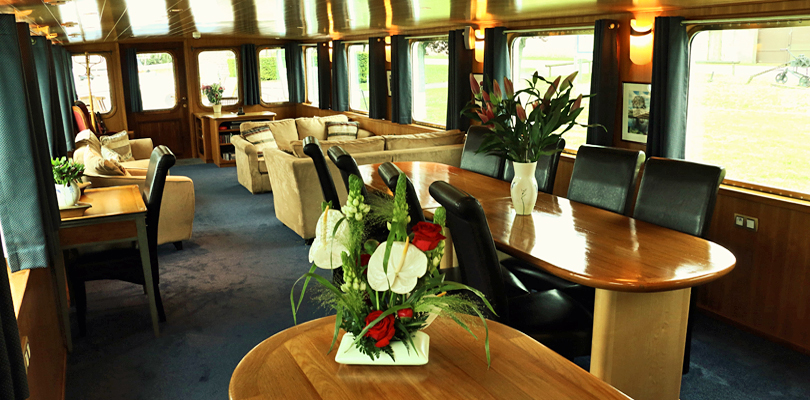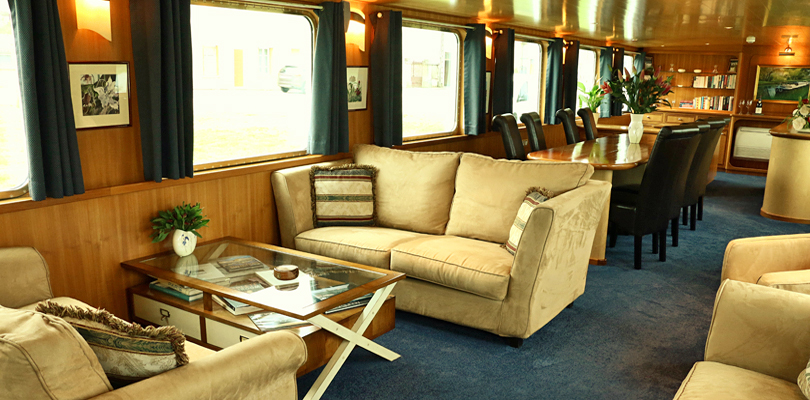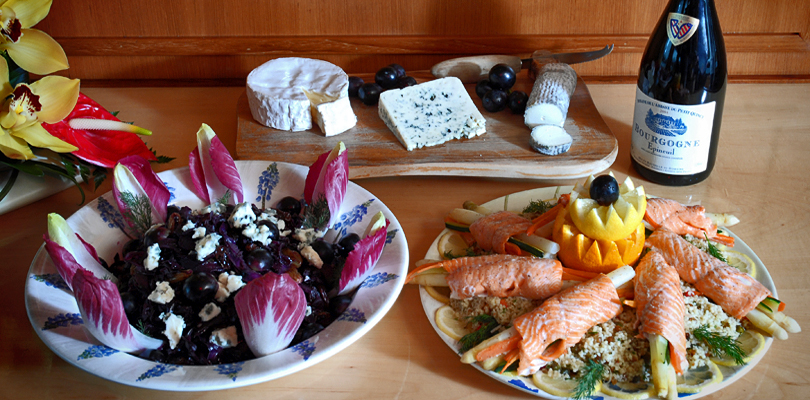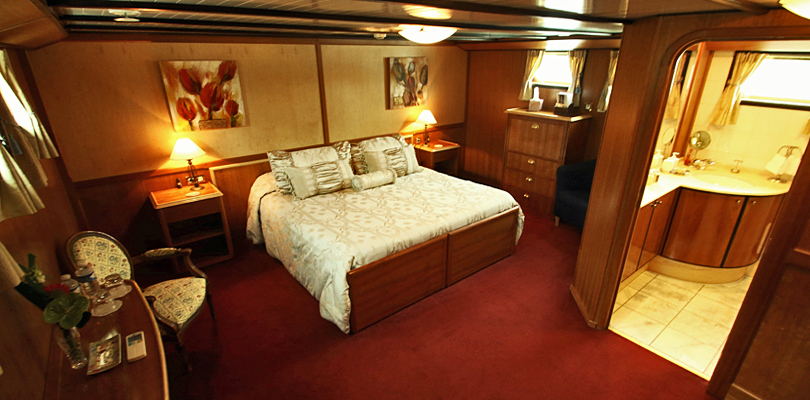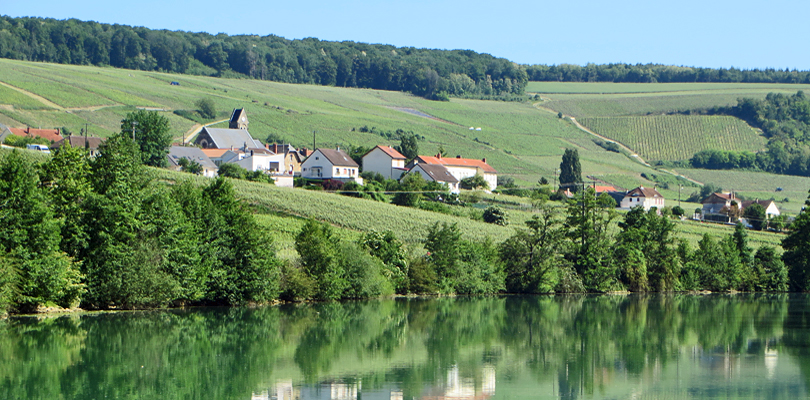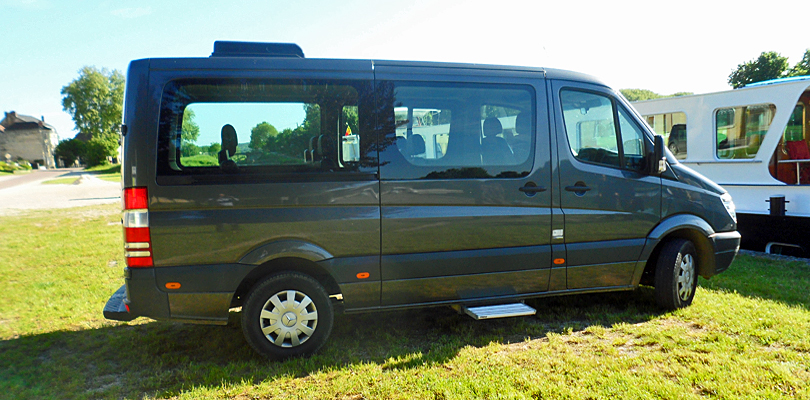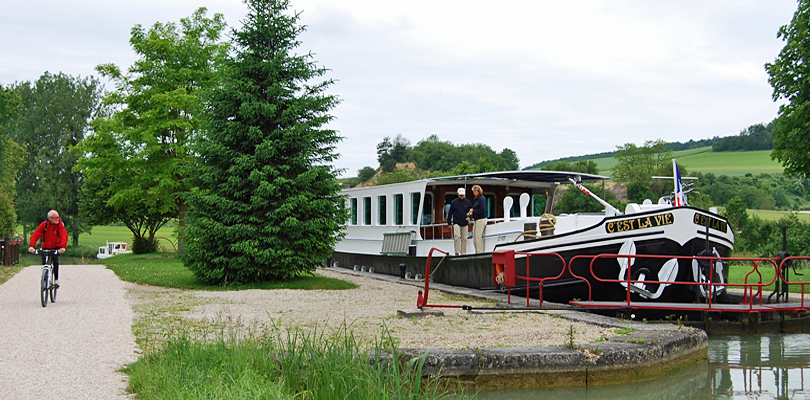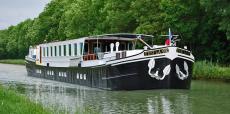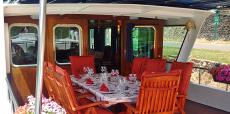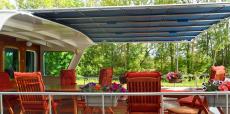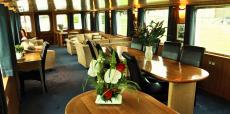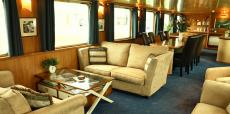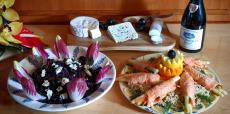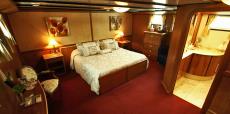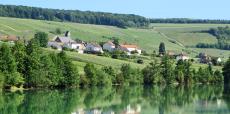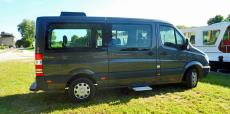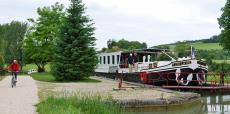 C'EST LA VIE - CHAMPAGNE Cruise Stops
C'EST LA VIE ​spends part of their season cruising in the Champagne Region of France. The name Champagne is of course synonymous with the world's most famous sparkling wine. The mystique and pleasure of Champagne will be unraveled during your week's cruise on board C'est la Vie. Excursions will visit the prominent battle sites and monuments that marked this war from 1914-1918. Tour the spectacular Gothic Cathedral of Reims and the fascinating museum situated in the old archbishop's residence, the Palais de Tau. There is always plenty of time to sit back and relax on deck and enjoy the beautiful countryside.
Cruise Highlights
WW1 Battlefield and cemetery of Belleau-wood
American WWI monument of Chateau-Thierry
Gothic Cathedral of Reims
Hilltop Hautvillers village where Dom Perignon champagne was invented
Moet & Chandon Champagne house in Epernay
Family owned vineyard with private tour

2-star Michelin restaurant Les Crayeres
Cruise Features
Owner Operated:
Yes - Olivier and Deb Megret
Number of Passengers: 8
Category:
Ultra Deluxe Class
Cabin Bookings:
Yes with minimum of 2 cabins
Charter Bookings:
Yes
Cruising Region
:Champagne, France
Length of Cruise
: 6 nights - Sunday to Saturday
Cruising Season
: September, October
Theme Cruises:
Classic, Family
Meeting Location
: Designated meeting point and time in Paris
Floorplan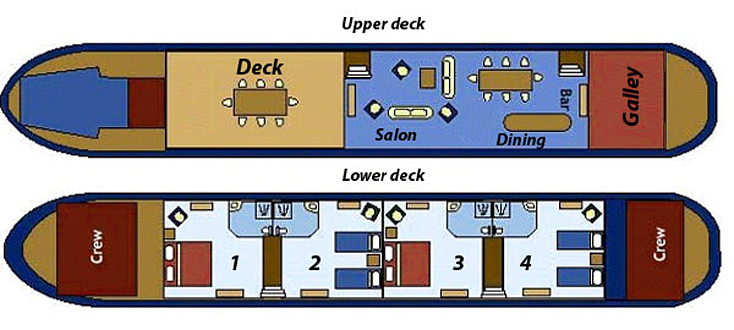 Cruise Rates 2023
Sunday to Saturday (6 nights)


2023 Regular Season Departures
May 21-27 (Upper Loire to Champagne), 28-June 3
June 4-10, 11-17, 18-24, 25-1
July 2-8, 9-15, 16-22, 23-29, 30-August 5
August 6-12 (Champagne to Upper Loire)

2023 Regular Season Cabin Rates (minimum of 2 cabins required)


Staterooms per person, double occupancy

$ 8,000
Single supplement


$ 5,000
2023 Regular Season Charter Rates
6 passengers

$​54,000

7 passengers

$​58,100

8 passengers


$​61,320
Included in Cruise Price
Transportation between Paris and the barge
Six nights accommodation in private stateroom with ensuite bath
All meals – from dinner the first night to breakfast the last morning
All wines with lunch & dinner​
Open bar
Daily escorted excursions by air-conditioned van
All barge amenities including bicycles, music system, library, etc.
Not Included in Cruise Price
Air or other transportation to the meeting location
Trip cancellation or medical insurance (available when booking)
Personal expenses
A discretionary gratuity for the crew (suggested 5-10% of the cruise price)
​
C'EST LA VIE Features
Passengers: 8
Category: Ultra Deluxe Class (link to Categories)
Crew: 6
Barge Size: 128 ft long
Cabins: 4
Cabin Size: 230 sq ft including bathroom
Accommodations: 4 staterooms with your choice of twin bed or king bed configuration, all with ensuite bathrooms
Heat & Air: Central heat and air conditioning



Amenities

Hairdryers
Toiletries
Library
Bicycles
Sundeck with comfy chairs
Large salon with fully stocked bar
Minivan with A/C
Email Access: WiFi
TV/DVD/CD: CD Sound System; iPod docking station
Electricity: 220V

Theme Cruises

Classic, Family





Cruising on C'EST LA VIE
​Charly-sur-Marne to Reims (or reverse)
SUNDAY - Welcome Aboard
Arrival to Charly-sur-Marne
In the afternoon, you will be met by a crew member of the C'est la Vie at the designated meeting point. From here, relax as you are chauffeured to the barge, moored near the town of Charly-sur-Marne. A traditional champagne welcome and introduction to the crew awaits you, before your first of many gourmet dinners onboard.
MONDAY - Military Monuments on the Marne
Charly-sur-Marne to Joulgonne
This morning's lazy cruise drifts through a gorgeous landscape of villages, vineyards, pastures, and forests. Enjoy a cup of coffee on deck and watch the scenery slip by. This afternoon's excursion is to the nearby Belleau Wood, the scene of the second battle of the Marne in spring 1918, which ended the last German offensive of WWI. Overlooking Chateau Thierry is the massive French-American Friendship Monument and the Aisne-Marne American Cemetery. Return to the C'est la Vie where Chef is crafting this evening's gourmet dinner.

TUESDAY - Bottoms Up!
Joulgonne to Damery
A morning cruise begins the day's many epicurean adventures. Bottoms up this afternoon! Your Tour Guide escorts you to the famed champagne producer Moet et Chandon in Epernay. Enjoy a tour and tasting at this iconic champagne house. Next, visit Hautvillers, a charming village perched high over the expansive vineyards. Explore the unassuming church of monk Dom Perignon, who is credited for having "discovered" champagne. Cheers to Dom Perignon! Back onboard, cocktails and canapes are served before Chef presents tonight's delicious dinner.

WEDNESDAY - Taste and Tour Ashore
Damery to Mareuil sur Ay
Would you like a little sweet with your Champagne? Visit an artisan chocolate boutique this morning to both make and taste the cocoa confectioneries for which France is celebrated. This afternoon, the C'est la Vie floats off the Marne River to continue her journey on the Canal Lateral a la Marne, offering the perfect time to relax on deck with a glass of wine, or explore the towpath's flora and fauna with a gentle pedal or leisurely stroll. Tonight's gourmet dinner is enjoyed ashore at the 2-star Michelin restaurant Les Crayeres. Bon Appetit!

THURSDAY - Wine and Dine Your Way through Champagne
Mareuil sur Ay to Vaudemange
A morning cruise sees the C'est la Vie slipping from the Canal Lateral a la Marne to the Canal Marne a la Aisne. Laze on deck, join your Captain in his wheelhouse, or explore Champagne's gorgeous towpaths with a tranquil traipse or leisurely bicycle ride. In the afternoon, your Tour Guide accompanies you to a family-owned vineyard for a private tour of the winery and a sampling of sparkling wines. Swirl, sip, and savor the tasty bubbles produced from Champagne's pampered grapes. Return to the barge for an evening of drinks and dinner.

FRIDAY - Where French Royalty Was Crowned
Vaudemange to Reims
Relax on deck with a cup of coffee this morning as the C'est la Vie gently makes her final cruise through the canals and tunnels of Champagne. This afternoon, your Tour Guide introduces Reims Cathedral, the magnificent church where the Kings of France were crowned. Marc Chagall designed the stained glass installed in 1974 in the axis of the apse. Afterwards, stroll the streets of the pedestrian area, or enjoy a coffee in the town square. Back onboard, aperitifs and appetizers precede the Captain's Dinner, ending your luxury barge in epicurean style.

SATURDAY - A Sad Farewell
Transfer from Reims
After breakfast, you will be chauffeured back to the designated drop off point.
This is a sample itinerary and is subject to change. The itinerary is in reverse direction on alternate weeks.
Barge Cruise Reviews for C'est La Vie
"The barge cruise will remain one of the most perfect vacation experiences we have ever had, and there will always be smiles remembering the wonderful Captain Olivier and crew of C'est La Vie." Bill and Helen K.
"There aren`t enough superlatives to describe the barge cruise Lynn and I just returned from. It was so much more than we expected. Olivier and Deb are very hardworking, customer minded, no detail overlooked, very organized and fun. They provided a magnificent experience we will never forget. Glenn, the ``tour director`` was a treasure.....he was an encyclopedia of information on French and European history as well as a font of knowledge on wine, grapes and all the wine growing details. Jerry, the `Chef`` was outstanding. He prepared wonderful dishes, beautifully presented...each and every time. He was also very personable and aimed to please whenever asked .....another huge asset for Olivier and Deb. Ruth, the stewardwess, was very sharp. Daily she provided guest room services as well as lunch and dinner cheese services. Not only was she very knowledgeable about the cheeses, she also did the wine selections a few times. She was smart, service minded, and lots of fun.
We thought we were taking a canal barge cruise but unexpectedly enjoyed a lesson in wine, food, and the history of the Burgundy region. Way beyond expectations!" Tom T.
"I can't recall any other trip I have ever encountered and come back telling everyone you know that you have to experience this wonderful trip for yourself. The crew, we will regard as life long friends and the other passengers we continue to keep contact. Some things in life are special and the experience we had on the C'est la Vie was very special. If you are contemplating doing something that you will never forget, just do it." M. Peters