FLEUR DE LYS, a 6-passenger ultra deluxe barge, cruises in Southern Burgundy, France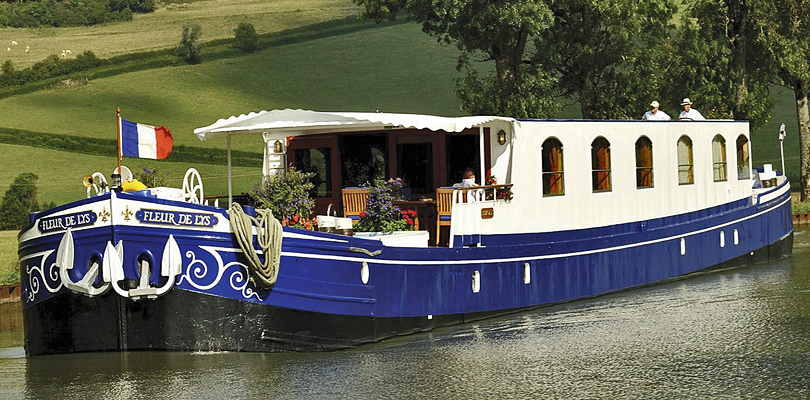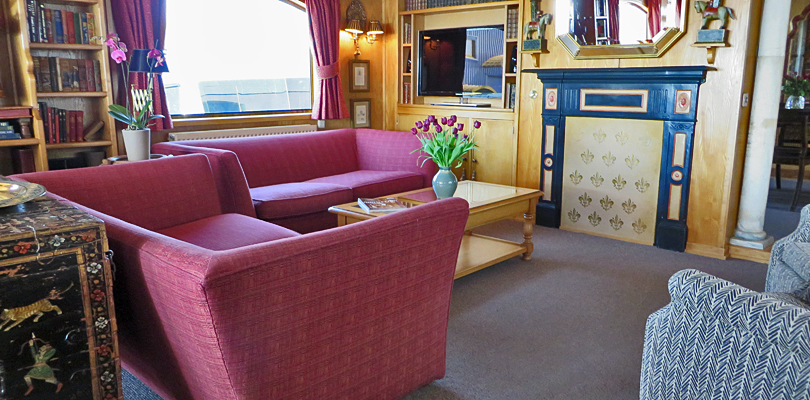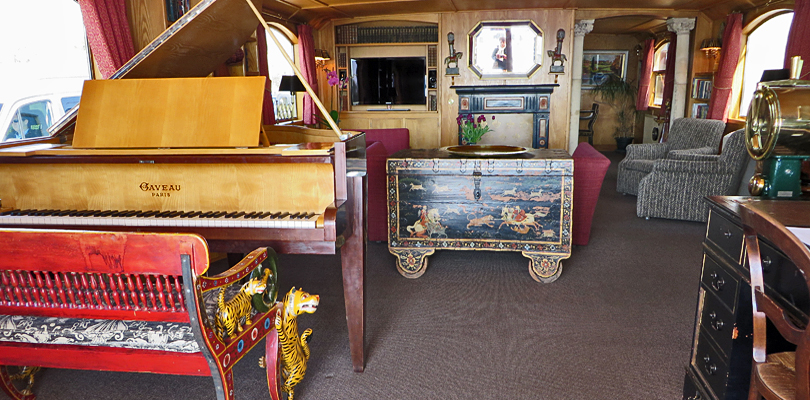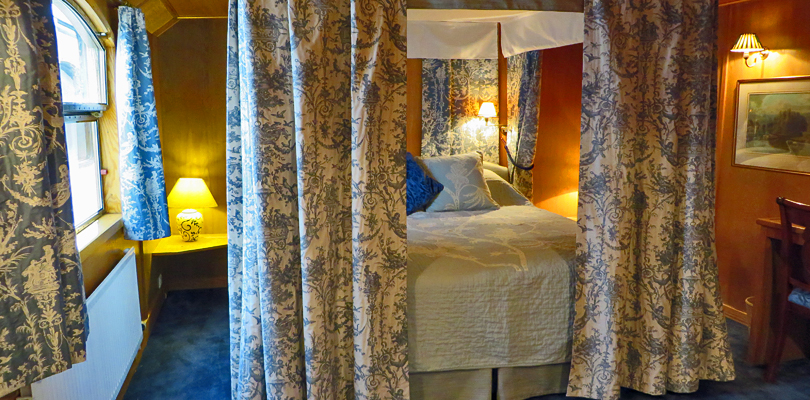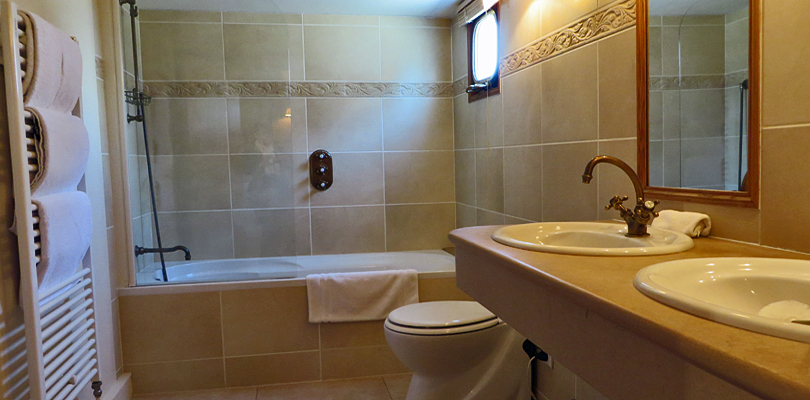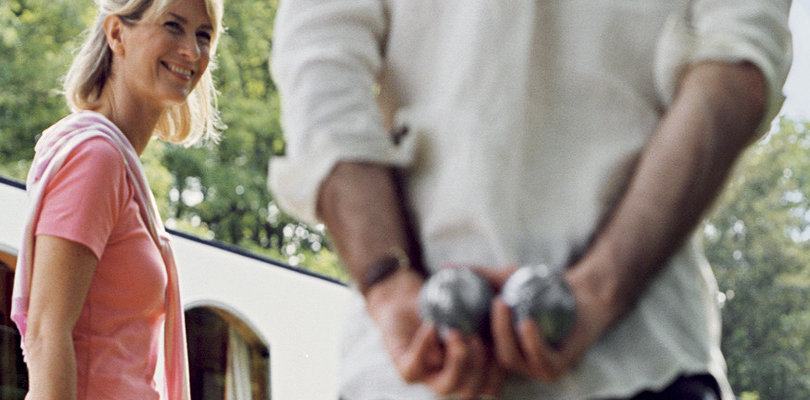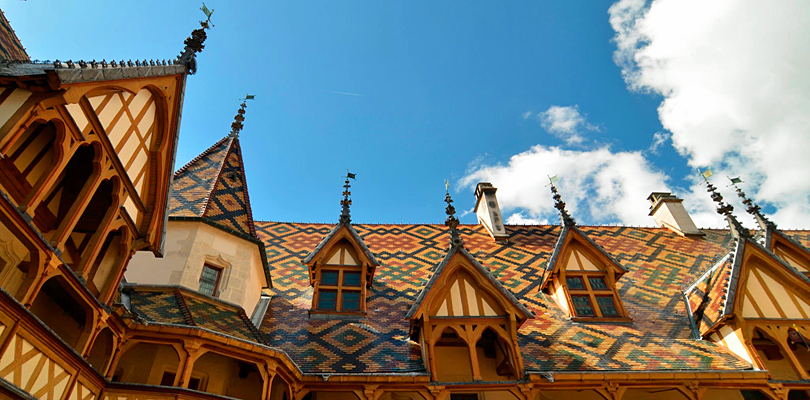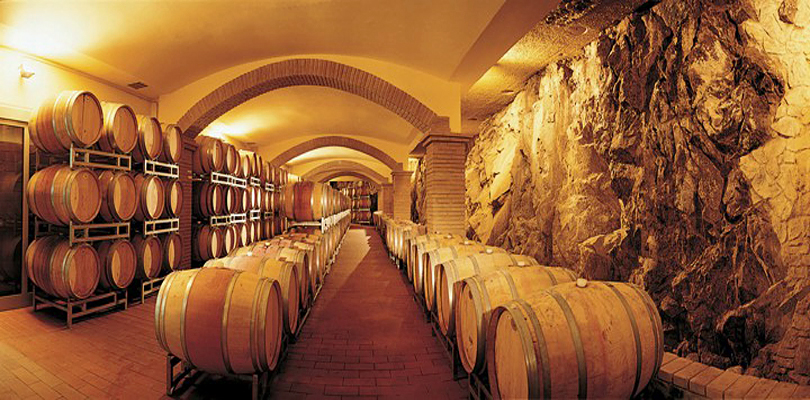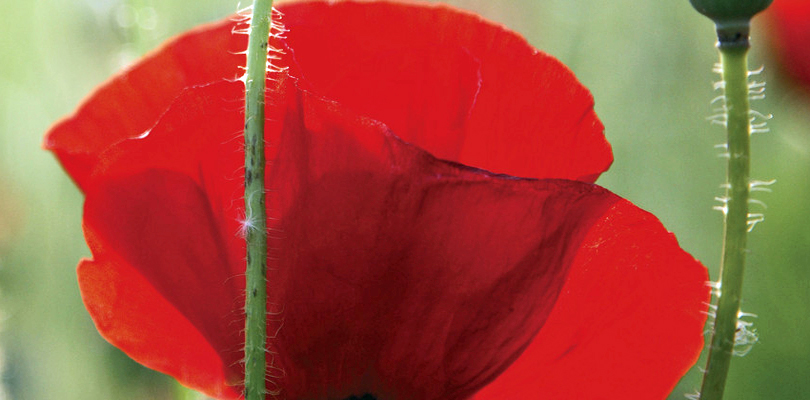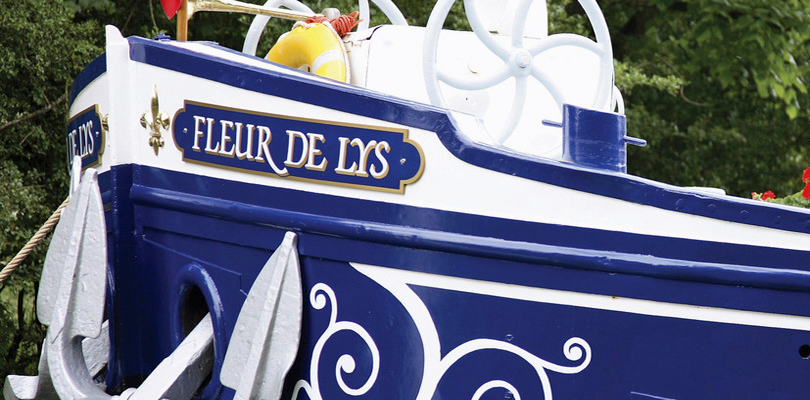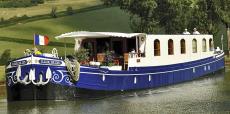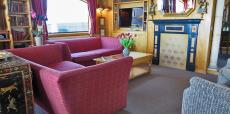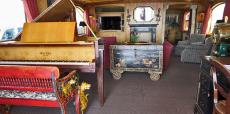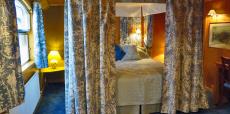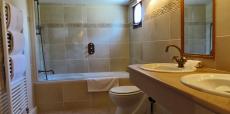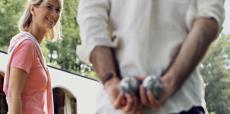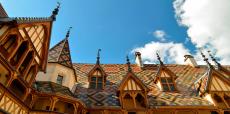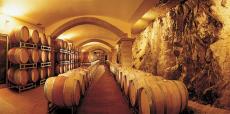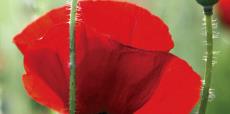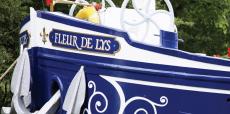 FLEUR DE LYS Cruise Stops
BELMOND FLEUR DE LYS
is a 6 passenger, one-of-a-kind boutique barge cruise that is a feast for the eyes. With its exotic and elegant décor, the ambiance is pure luxury combined with a relaxed atmosphere of comfort and warm hospitality. Large suites with dressing rooms are enhanced by the bright ensuite bathrooms with two sinks. The attentive staff of six cares for your every need while gourmet food and fine wines grace each meal.
This charter barge is ideal for intimate gatherings of friends and family who appreciate fine living in the most luxurious accommodations.
Cruise Highlights
Cruise pass the unspoiled villages and rural forested hills of the Valley of the Ouche
Wine tasting at the Clos de Vougeot, a medieval château in the heart of the famous Côte d'Or vineyards and headquarters of the Chevaliers du Tastevin
Walking tour of Dijon including a visit to the Ducal Palace and the colorful market
Lunch at the 12th century l'Abbaye de la Bussière, built in by the Cistercian monks from Citeaux
Visit Beaune, capital of the wine region of Burgundy and the famous Hôtel-Dieu, Hospice de Beaune
Stroll through the medieval hilltop village of Châteauneuf-en-Auxois. Learn the long and interesting history of both the village and the château
Plenty of opportunity to relax on deck and watch the world peacefully float by
Cruise Features
Owner Operated:
No

Number of Passengers:
6
Category:
Ultra Deluxe
Cabin Bookings:
Yes
Charter Bookings:
Yes
Cruising Region
: Canal du Bourgogne, Southern Burgundy, France
Length of Cruise
: 6 nights - Sunday to Saturday
Cruising Season
: March - October
Theme Cruises:
Biking, Wine
Meeting Location
: Paris
Floorplan

Cruise Rates 2023 (in Euros) - Charter only
Sunday to Saturday (6 nights)
Please inquire or call 1-800-880-0071 for rates.
Cruise Dates 2023
April ​2-8, 9-15, 16-22, 23-29, 30-May 6
May 7-13, 14-20, 21-27, 28-June 3
June 4-10, 11-17, 18-24, 25-July 1
July 2-8, 9-15, 16-22, 23-29, 30-August 5
August 6-12, 13-19, 20-26, 27-September 2
September 3-9, 10-16, 17-23, 24-30
October 1-7, 8-14, 15-21, 22-28


Included in Cruise Price
Transportation between your hotel in Paris and the barge
Six nights accommodation in private suite with ensuite bath
All meals, wine and drinks
Open bar
Daily escorted excursions by air-conditioned van
All barge amenities including bicycles and jacuzzi on deck, music system, library, etc.
Not Included in Cruise Price
Air or other transportation to the meeting location
Trip cancellation or medical insurance (available when booking)
Personal expenses
A discretionary gratuity for the crew suggested at 5-10% of the cruise price
FLEUR DE LYS Features
Passengers: 6
Category: Ultra Deluxe
Crew: 6
Barge Size: 129 ft long
Cabins: 3
Cabin Size: 260 - 320 sq. ft.
Accommodations: 3 king or twin suites

Amenities

Dressing area in each suite
Hairdryers
Double sinks
Bathroom toiletries
Library
Bicycles
Sundeck with comfy chairs
Heated pool on deck
Grand piano in salon
Minivan with air conditioning
Internet access with desktop computer and WiFi
TV/DVD/CD: BOSE ipod docking system, Sound System
Electricity: 220V, 110V shaver socket

Theme Cruises

Biking, Wine Appreciation












Cruising on BELMOND FLEUR DE LYS
Burgundy Canal, Southern Burgundy
Dijon to Vandenesse-en-Auxois (or reverse)

Sunday - Transfer to Dijon
Guests are met in Paris at a pre-arranged meeting point and driven to the Fleur de Lys in Dijon. A champagne reception welcomes you on board the barge moored at Dijon's Port du Canal for your cruise through Burgundy, and gives you a chance to meet the crew. A delicious dinner is served later that evening.

Monday - Dijon to Fleurey-sur-Ouche
Leaving Dijon, the canal follows the river Ouche where small-unspoiled villages and green, forested hills provide exceptional views from the deck. Spend the morning walking, or perhaps cycling along the tow path. This afternoon's excursion is a dégustation in Vougeot and a visit to "Clos de Vougeot", a medieval château and the headquarters of the Chevaliers du Tastevin, whose special label is awarded annually to the finest Côte d'Or vintages. The barge moors for the night in the small village of Fleury-sur-Ouche.

Tuesday - Fleurey-sur-Ouche to Gissey
After a wonderful French style breakfast, your guide takes you on a walking tour of Dijon including a visit to the Ducal Palace, the market and the Grey Poupon mustard shop. Enjoy some free time for shopping at the many wonderful shops in town, or perhaps just sit in one of the numerous outdoor cafés and simply watch the world go by. Return to the boat for lunch and an afternoon's cruise to the charming village of Gissey. This is a truly stunning part of the canal, sit back and watch the ever changing scenery glide by.

Wednesday - Gissey to La Bussière-sur-Ouche
Mid-morning, disembark the boat for a visit to l'Abbaye de la Bussière, which was built in the 12th century under the guidance of the Cistercian monks from Citeaux. Enjoy a tour of the grounds and have lunch in the one Michelin star restaurant. In the afternoon, a short drive takes us to the charming hilltop village of Chateauneuf en Auxois, where we can visit the 12th century castle and take in the splendid views over the surrounding countryside. Return to the barge in the early evening in La Bussiere.

Thursday - La Bussière to Pont d'Ouche
Relax with a morning cruise through the rolling hills of the Ouche Valley to Pont d'Ouche. After lunch visit Beaune, capital of the wine region of Burgundy and home to the famous Hôtel-Dieu, a magnificent 15th century charity hospital. There is free time for shopping or strolling through the cobbled streets of this lovely town. Sample some of the local wines before returning to the barge.

Friday - Pont d'Ouche to Vandenesse-en-Auxois
Our final cruise of the week takes us to the ​petite hamlet of Vandenesse, then after lunch visit Chateau de Pommard, a splendid estate set among the vines of the Cote de Beaune. Enjoy a private tour of the cellars and a tasting as well as taking in the fine art exhibition. Meanwhile the chef is preparing your farewell gala dinner on board.

Saturday - Transfer to Paris
After breakfast, you'll be chauffeured back to Paris.
This is a sample itinerary and is subject to change. The itinerary is in reverse direction on alternate weeks.
Barge Cruise Reviews for Fleur de Lys
​No reviews available at this time.