L'IMPRESSIONNISTE, a 12-passenger deluxe barge, cruises in Southern Burgundy, France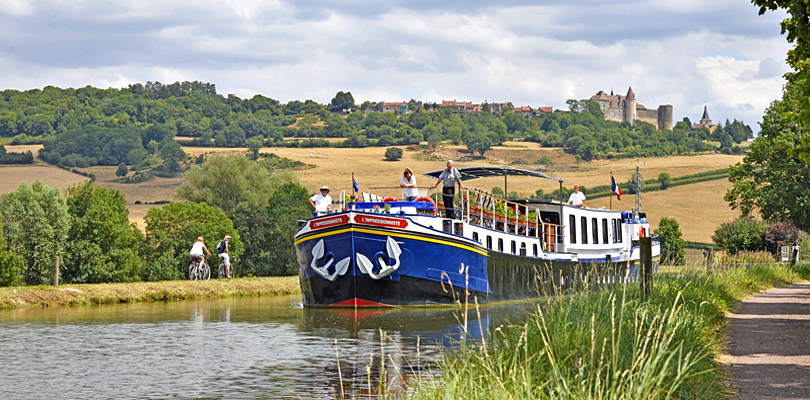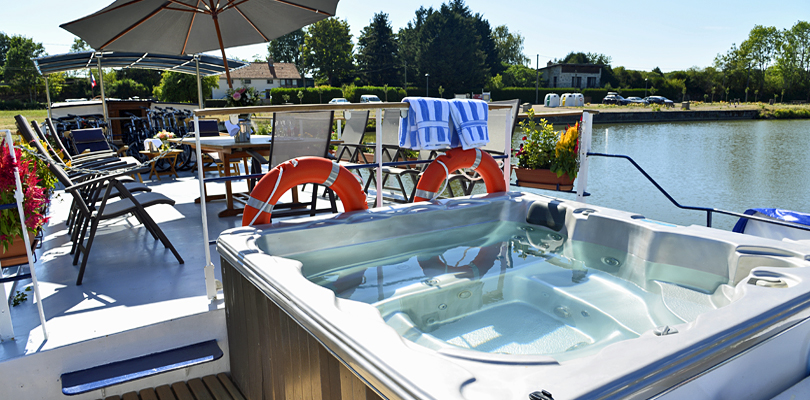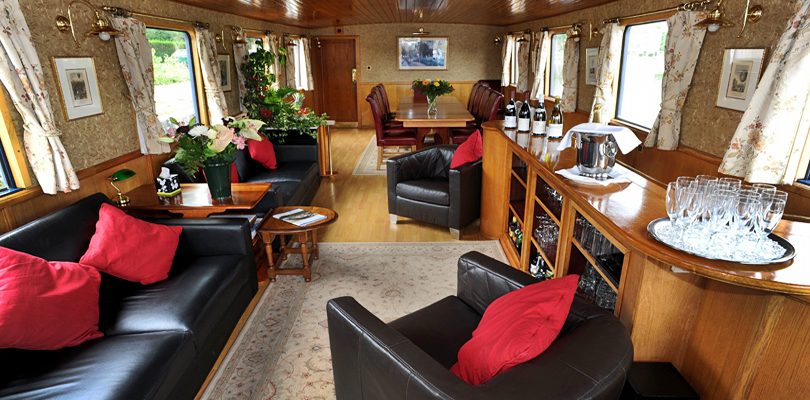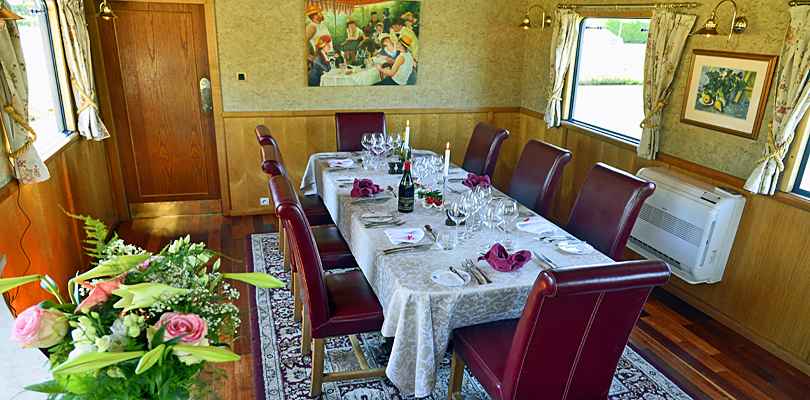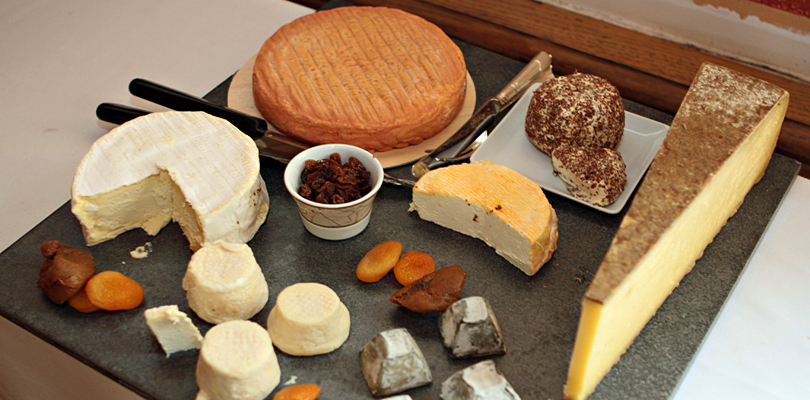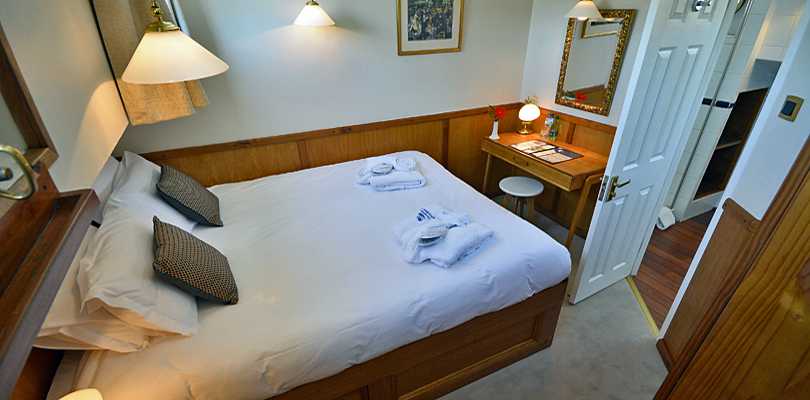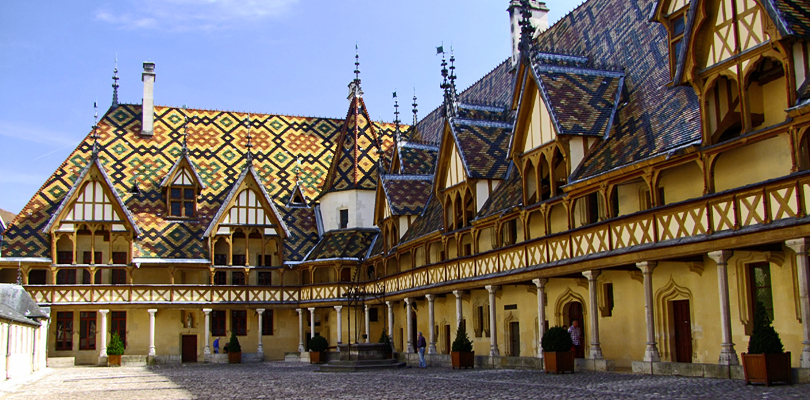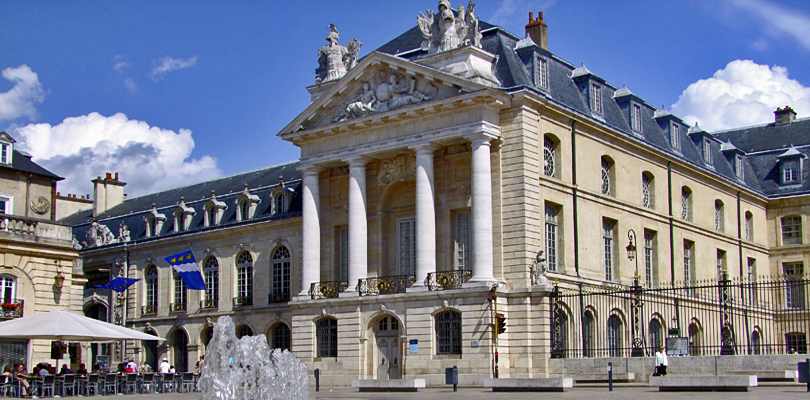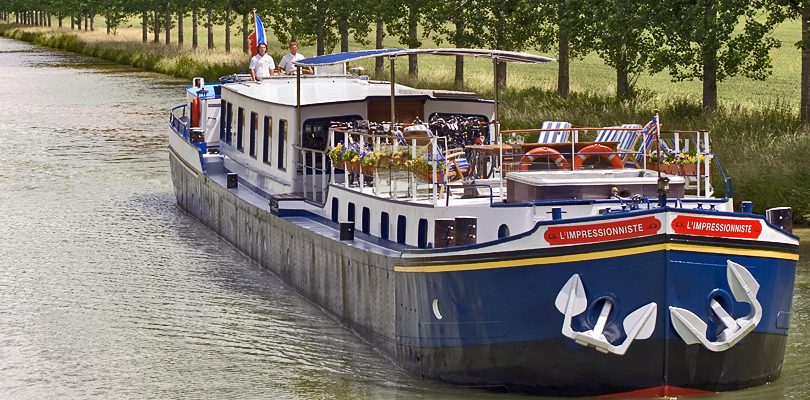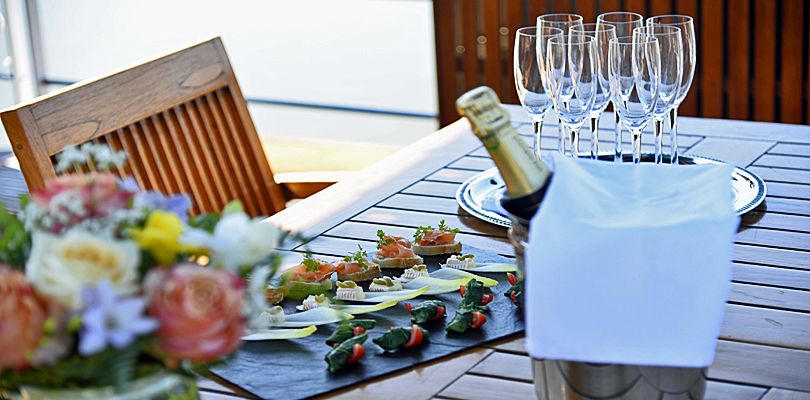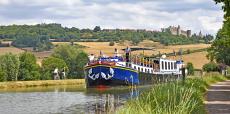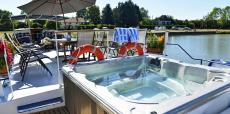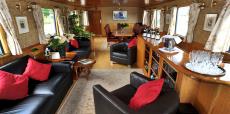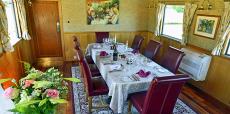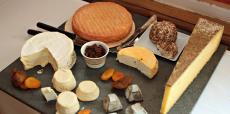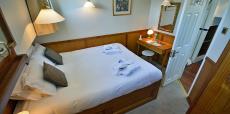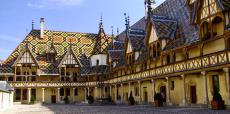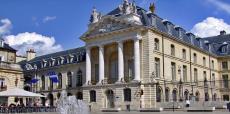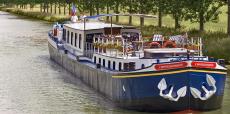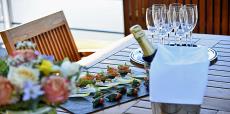 L'IMPRESSIONNISTE Cruise Stops
L'IMPRESSIONNISTE
is the sister ship to La Belle Epoque, and has a light and airy interior reminiscent of the artists she was named for. A barge cruise in Burgundy through the Ouche Valley is a meander back in time through medieval villages and pastoral countryside. Mingled with excursions to famous Burgundy sights and world class vineyards in the Cote d'Or make this a relaxing yet fascinating cruise.
Cruise Highlights
Walking tour of old Dijon including a visit to the vivid flower and produce markets and Ducal Palace
A visit of Clos de Vougeot and private tasting of Vosne Romanee, Gevrey Chambertin, Cote de Nuits and Nuits-St-Georges at the family run Domaine Jafflin
13th century Chateau de Commarin
Winery tour and private tasting of Bouchard et Père Fils wines before a gastronomic lunch in the orangery of Château de Beaune
Visit Beaune, the Cote d'Or capital of Burgundy winesHilltop village of Chateauneuf en Auxois
Walking and biking along the towpath in the beautiful Ouche Valley
Cruise Features
Owner Operated:
No

Number of Passengers:
12
Category:
Deluxe
Cabin Bookings:
Yes
Charter Bookings:
Yes
Cruising Region
: Canal du Bourgogne, Southern Burgundy, France
Length of Cruise
: 6 nights - Sunday to Saturday
Cruising Season
: March - October
Theme Cruises:
Family, Golf, Wine Appreciation
Meeting Location
: Westminster Hotel in Paris
Floorplan

Cruise Rates 2023
Sunday to Saturday (6 nights)



2023 Value Season Departures
April 2-8, 9-15, 16-22, 23-29
July 16-22, 23-29, 30-August 5
August 6-12, 13-19, 20-26
October 8-14, 15-21, 22-28

Cabin Rates

Staterooms Per Person

$ 5,950
Junior Suites Per Person

$ 6,390

Single supplement


$ 2,200
Charter Rates

8 passengers

$60,200

9 passengers

$62,200

10 passengers

$63,800

11 passengers

$65,400

12 passengers


$67,000


2023 Regular Season Departures
April 30-May 6
May 7-13, 14-20, 21-27, 28-3
June 4-10, 11-17, 18-24, 25-July 1
July 2-8, 9-15
August 27-September 2
September 3-9, 10-16, 17-23, 24-30
October 1-7

Cabin Rates


Staterooms Per Person

$ 6,950
Junior Suites Per Person

$ 7,490

Single supplement


$ 2,500
Charter Rates
8 passengers

$70,000

9 passengers

$72,300

10 passengers
$7​4,200
11 passengers
$7​6,100
12 passengers


$7​8,000

Included in Cruise Price
Transportation between Paris and the barge
Six nights accommodation in private stateroom with ensuite bath
All meals, wine and drinks on board
Open bar
Daily escorted excursions by air-conditioned van
All barge amenities including bicycles, hot tub on deck, music system, library, etc.
Not Included in Cruise Price
Air or other transportation to the meeting location
Trip cancellation or medical insurance (available when booking)
Personal expenses
A discretionary gratuity for the crew (suggested 5-10% of the cruise price)
​
L'IMPRESSIONNISTE Features
Passengers: 12
Category: Deluxe
Crew: 5
Barge Size: 128 ft long
Cabins: 6
Cabin Size:
2 twin staterooms - 110 sq. ft
2 queen or twin staterooms -124 sq ft
1 queen junior suite - 152 sq ft
1 queen or twin junior suite - 143 sq. ft.
Accommodations: 2 junior suites and 4 staterooms, all with ensuite tile baths
Heat & Air: Central heat and air conditioning

Amenities

Hairdryers
Bathroom toiletries
Library
Bicycles
Sundeck with comfy chairs
Hot tub
Polished mahogany interior
2 minivans
Email Access: No
TV/DVD/CD: CD Sound System
Electricity: 220V

Theme Cruises

Family, Golf, Wine Appreciation











Cruising on L'IMPRESSIONNISTE
Burgundy Canal, Southern Burgundy
Fleurey-sur-Ouche to Escommes (or reverse)

Sunday - Transfer from Paris to Fleurey
Guests are met at the **designated meeting point and transferred to the elegant L'Impressionniste moored in Fleurey-sur-Ouche for your cruise through Burgundy. The Captain and his crew will be there to welcome you with a champagne reception on board. Then enjoy your first dinner on board.

Monday - Fleurey sur Ouche to Gissey sur Ouche
This morning experience your first day's cruise along this enchanting canal, which also promises a walk or cycle along an ever-present towpath cruising past sleepy villages and pretty lock houses. In the afternoon we visit Clos de Vougeot, headquarters of the esteemed Chevaliers du Tastevin, who annually award prized special labels to the finest Côte d'Or vintages. We enjoy a tasting of fine Burgundy wines in the cellars of a reputable domaine, such as Château André Ziltener, a family-run winery built on the foundations of an old Cistercian abbey. Dinner on board.

Tuesday - Gissey sur Ouche to La Bussiere
After breakfast, we take a walking tour of old Dijon, including a visit to the vivid flower and produce markets, mustard shops and the impressive Notre-Dame de Dijon, or enjoy some excellent shopping time. Return to the hotel barge for lunch and a leisurely afternoon cruise to La Bussière-sur-Ouche, with perhaps a walk or bicycle ride to the next lock or two. Dinner on board.

Wednesday - La Bussiere to Pont d'Ouche
After a short morning cruise, we set off on a drive through premier cru vineyards, stopping en route at the "vigne de l'enfant Jesus", a famous vineyard owned by the domaine Bouchard et Père Fils. There, a wine expert will tell us more about the domaine and give us a real insight into the production of its Grand Cru and Premier Cru wines. We continue to Beaune, capital of Burgundy wine country, for a winery tour and private tasting of Bouchard et Père Fils wines before enjoying a gastronomic lunch in the delightful orangery of Château de Beaune, owned by the winery since 1820. Afterwards, we visit the fascinating 15th century Hôtel-Dieu Hospice and explore the quaint shops of the town, before returning to the barge for a short evening cruise to Pont d'Ouche. Dinner on board.

Thursday - Pont d'Ouche to Vandenesse en Auxois
After breakfast, we cruise to Vandenesse-en-Auxois, past grazing white Charolais cattle, rolling hills and picturesque villages, crossing the only canal bridge on the Burgundy Canal. After lunch on board, we visit the medieval village, craft shops and castle of Châteauneuf-en-Auxois, once an outpost of the Dukes of Burgundy and offering a fine overview of the feeder lakes, canal and surrounding countryside. Dinner on board.

Friday - Vandenesse to Escommes
Our last day's leisurely cruise takes us to the canal summit, 1,250 feet above sea level, just before the Pouilly tunnel. This afternoon we visit Château de Bussy-Rabutin, once the home of the Comte Roger de Bussy-Rabutin who was exiled to his estate due in part to his scandalous lifestyle and satirical chronicles of French nobility which found him in great disfavour with King Louis XIV. There is time to stroll through the French-style gardens and enjoy the views of the château surrounded by its moat. Captain's Farewell Dinner on board.

Saturday - Transfer to Paris
After breakfast disembark the barge and transfer to the **designated drop off point.
This is a sample itinerary and is subject to change. The itinerary is in reverse direction on alternate weeks.
Barge Cruise Reviews for ​L'Impressionniste
"Beth - we just got back to the Westminster and have had a joyous barge trip! The crew and passengers were outstanding. Fine food, fine wine, fine service and fine people. We couldn't have asked for better...oops! Weather could have been better. We had cold and rain but it didn't slow anyone down. Fantastic time! Thank you!" J and D
"Barging through the Burgundy valley has always been on my bucket list. Thanks to all involved, from Beth who helped us with our reservations to the barge crew for making the experience a wonderful and memorable one for me and my wife." Ken N.
"The service was excellent. I swear they washed the windows and port holes daily. When we asked for a napkin folding demo, they jumped at the opportunity and were always accommodating to each passenger's needs. Unbelievably beautiful French countryside and smaller towns/winery visited." Alice N.
"The barge cruise and vacation were absolutely superb, wine and food were on a par with a 5 star hotel and so was the Hotel Westminster. We met wonderful people and we are going to get together with two couples in July who live nearby! As a conclusion, everything was super and all the connections worked smoothly. Thank you so much for organizing this trip for us !" ​Anonymous by request.