NAPOLEON, a 12-passenger ultra deluxe barge, cruises in Provence, France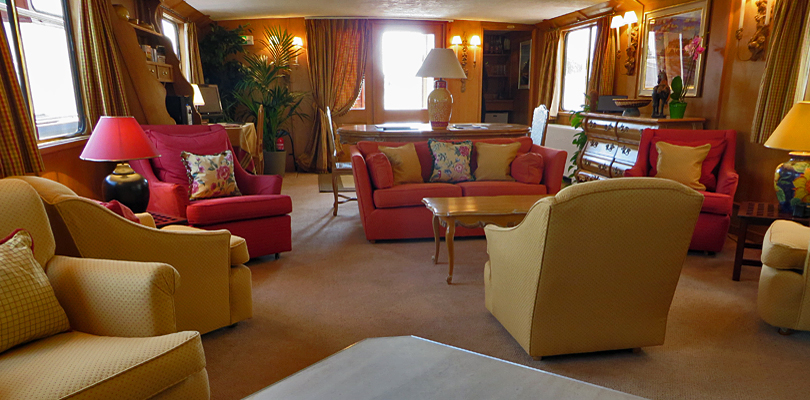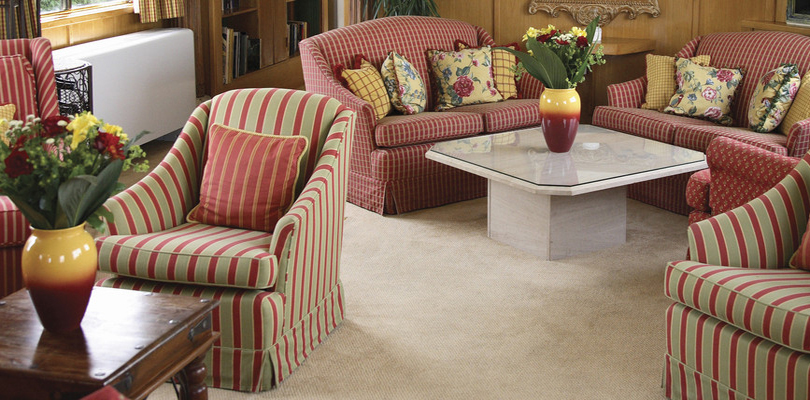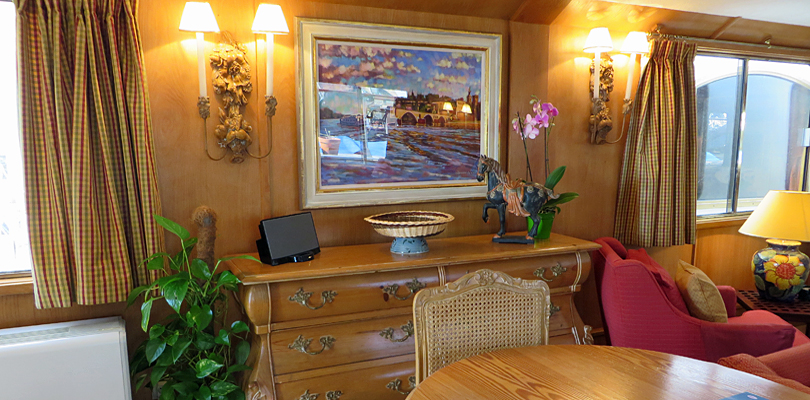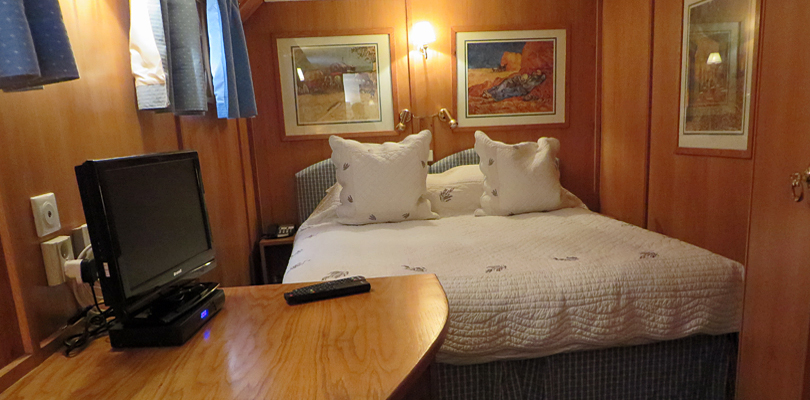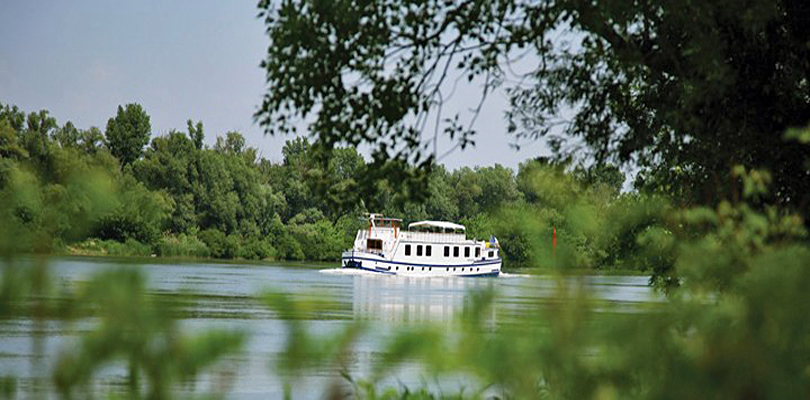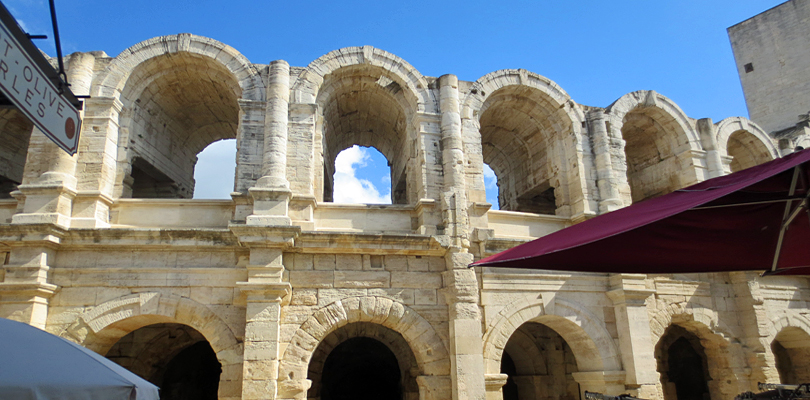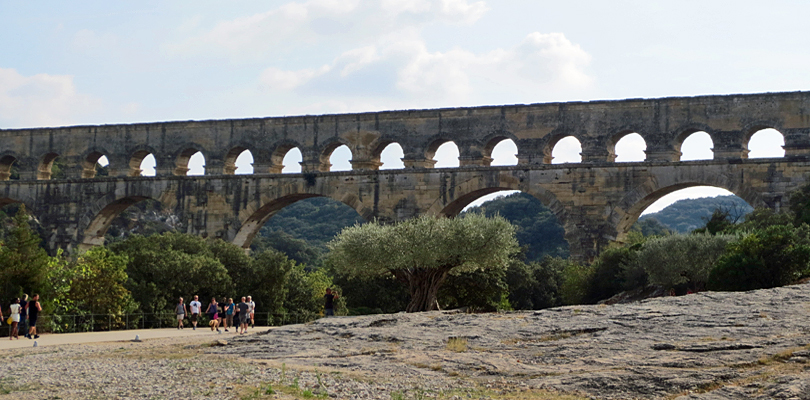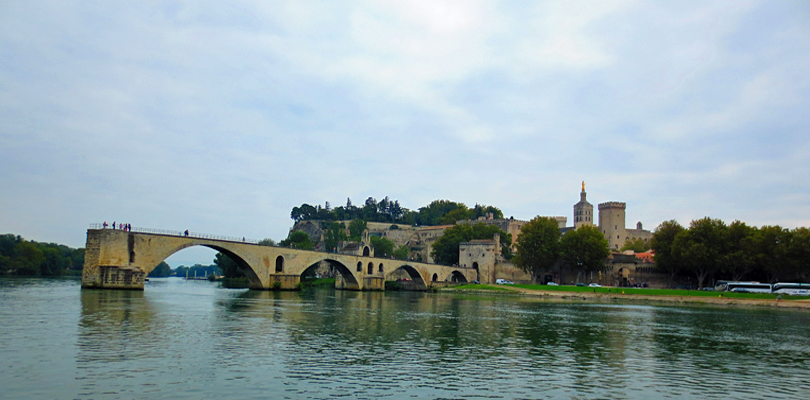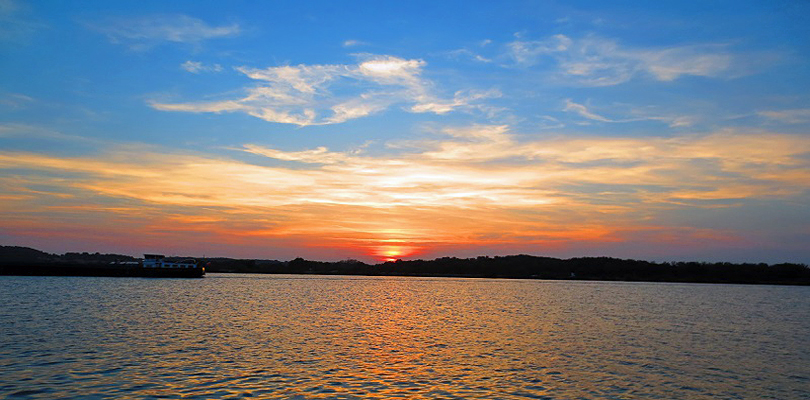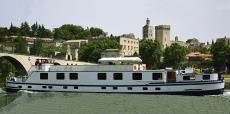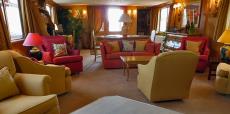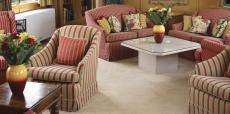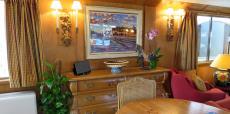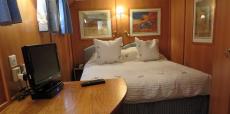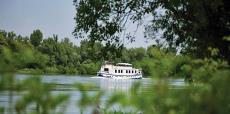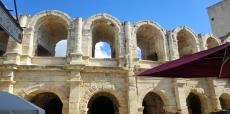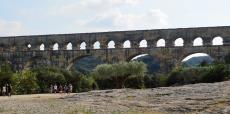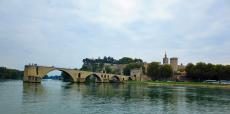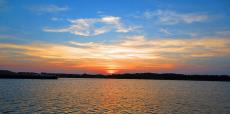 NAPOLEON Cruise Stops
BELMOND NAPOLEON is the height of elegance in river barge cruising on the Rhone River. Each daily excursion is a highlight visiting some of the best sights of Provence. The spacious salon and dining room of the Ultra Deluxe Class Napoleon are decorated in warm provencal colors, and it has a large observation deck with lounge chairs and hot tub. The inviting staterooms with ensuite baths each have a TV and DVD. Known for its excellent cuisine and interesting excursions, a river barge cruise on Napoleon is la creme de la creme. The experienced crew of six cares for your every wish, and makes this unique experience a special treat for everyone.
This cruise is ideal for those wanting to immerse themselves in the food, wine, and culture of luminescent Provence. Transportation between Paris and the barge is included.
Cruise Highlights
A relaxing cruise on the Rhone River
Walking tour of Avignon with tour of the Palais du Papes
Lunch in the medieval village of Grignan with visit to truffle farm
A private wine tasting and visit to the Valrhona chocolate shop
Visit the Roman town of Vienne and final wine tasting at a local vineyard
Cruise Features
Owner Operated:
No
Number of Passengers:
12
Category:
Ultra Deluxe
Cabin Bookings:
Yes
Charter Bookings:
Yes
Cruising Region
: Rhone River between ​Avignon and Lyon (or reverse)
Length of Cruise
: 6 nights - Sunday to Saturday
Cruising Season
: March - October
Theme Cruises:
Family, Golf, Tennis and Custom upon request on whole boat charters
Meeting Location
: Paris, for escort to TGV train. Tickets included in price
Floorplan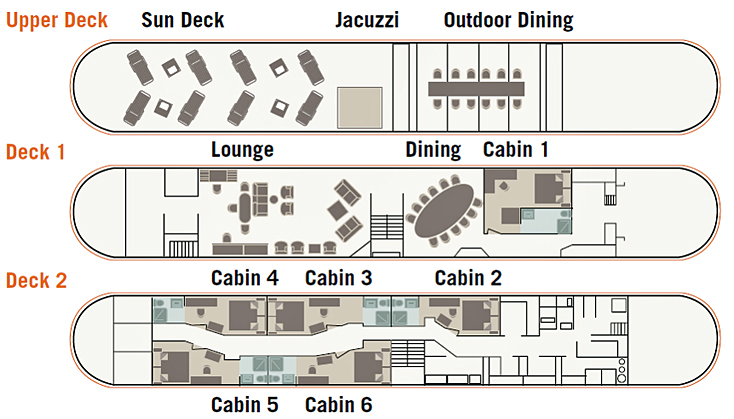 Cruise Rates 2023 (in Euros)
Sunday to Saturday (6 nights)
Please inquire or call 1-800-880-0071 for rates.
Cruise Dates 2023
April ​2-8, 9-15, 16-22, 23-29, 30-May 6
May 7-13, 14-20, 21-27, 28-June 3
June 4-10, 11-17, 18-24, 25-July 1
July 2-8, 9-15, 16-22, 23-29, 30-August 5
August 6-12, 13-19, 20-26, 27-September 2
September 3-9, 10-16, 17-23, 24-30
October 1-7, 8-14, 15-21, 22-28


Included in Cruise Price
Transportation between Paris and the barge by first class TGV train which tickets are booked for the specific first and last dates of your barge cruise and are non-changeable or refundable.
Six nights accommodation in private stateroom with ensuite bath
All meals, wine and drinks on board
Open bar
Daily escorted excursions by air-conditioned van
All barge amenities including bicycles, Jacuzzi on deck, music system, library, etc.
Not Included in Cruise Price
Air or other transportation to the meeting location
Trip cancellation or medical insurance (available when booking)
Personal expenses
A discretionary gratuity for the crew 5-10% of the cruise price
BELMOND NAPOLEON Features
Passengers: 12
Category: Ultra Deluxe
Crew: 6
Barge Size: 129 ft long
Cabins: 6
Cabin Size: 130-140 sq ft including bathroom
Accommodations: 6 staterooms with queen or twin beds
Heat & Air: Central heat and air conditioning

Amenities

Hairdryer
Shaver socket 110-220V (converter available)
Television (in cabin)
DVD (in cabin)
Intercom
Writing desk
Bicycles and maps
Piano (keyboard)
Tennis rackets and balls
Games
BOSE ipod docking station
Hifi/Stereo (in salon)
Email Access: Internet access with desktop computer and WiFi available
Electricity: 220V

Theme Cruises

Classic, Family, Golf and Tennis













River Cruise Itinerary of BELMOND NAPOLEON
Rhone River, Provence, France
Avignon to Lyon (or reverse)
Sunday
Paris to Avignon and Avignon to Roquemaure
In the afternoon, you will be met in the lobby of your Paris hotel by a transfer agent and chauffeured to the Gare de Lyon Train Station. Your cruise includes round trip First Class train tickets between Paris and Provence. As you alight at the Avignon TGV Station, a member of Napoleon crew will be on the platform and will chauffeur you to the barge moored at the Avignon gates. After the traditional welcome and introduction to crew, Napoleon sets sail to the country mooring of Roquemaure. Enjoy the first of many gourmet dinners.

Monday
This morning, a walking tour introduces Avignon, home of the Papacy from 1309-77. Discover the Palais des Papes, one of the largest Gothic buildings in Europe, reflecting its importance as the seat of Western Christianity during this time. Browse the shops or enjoy a coffee in the square before returning to Napoleon for a leisurely afternoon cruise. Socialize in the salon while tasting wines from the onboard cellar, or enjoy craft cocktails made with spirits from the open bar before tonight's gourmet dinner.

Tuesday
This morning, your Tour Guide escorts you on a scenic drive to Grignan. This fortified medieval village, nestled at the foot of its castle, houses an exceptional collection of ancient roses, whose abundant flowers adorn the old walls with floral finery. After lunch in a local auberge, it's on to a truffle farm. Discover and taste this world-renowned delicacy. Return to the barge for a late afternoon cruise as the sun sets over the enchanting waterway. Cocktails and canapes are served while Chef puts the finishing touches on tonight's dinner.

Wednesday
La Voulte to Tain l'Hermitage
Relax on deck this morning as Napoleon cruises south along the Rhone Valley through the magnificent vineyards that line the shore. This afternoon, indulge in traditional tastes of France - wine and chocolate! Swirl, sip, and savor local vintages at a local winery, and then visit the Valrhona chocolate shop for a most delicious exploration of sumptuous French sweets. Experience one of barging's most elegant dining rooms, at dinner, enlivened by a mural picturing the famous personalities of the Provence region.

Thursday
Tain l'Hermitage to Condrieu
This morning, lounge on the deck with a cup of coffee or join the Captain in his wheelhouse as Napoleon glides by panoramic scenes of the Rhone Valley. This afternoon, discover the remarkable town of Vienne, a major Roman outpost from the first century BC, offering a completely intact Roman temple, as well as an impressive outdoor theater that is still in use! Next, a visit to local vineyard encourages swirling, sipping, and savoring the area's signature wines. Return to the Napoleon for cocktail hour before Chef presents tonight's dinner.

Friday
The day's adventures begin with a morning cruise. Lounge on the spacious deck with a cup of coffee, read in the salon, or laze in the hot tub. Your Tour Guide then introduces the city of Lyon with a tour of the Basilica of Notre-Dame de Fourviere, a Gothic Revival church affording breathtaking panoramic views. Then it's strolling and shopping along the cobblestoned streets of Vieux Lyon, a well-preserved Renaissance neighborhood lined with 16th century buildings. Back onboard, Chef is preparing tonight's Farewell Feast.

Saturday
In the morning after breakfast, you will be chauffeured to the Lyon TGV Station and provided with First Class tickets to a late morning train back to the Paris Gare de Lyon Train Station. As you alight, a representative of Napoleon will be on the platform and will help you to the taxi line or to your pre-arranged private transfer. Estimated arrival time back to Paris is 2:00 pm. The services of the Napoleon end at the Gare de Lyon.
This is a sample itinerary and is subject to change. The itinerary is in reverse direction on alternate weeks.
Barge Cruise Reviews for Belmond Napoleon
"Cruising seems to me a lot like going to a great spa. You don't have to make any decisions at all and all your needs are taken care of! We loved the crew and the elegant dinners. Beth, your service was outstanding with your attention to detail. I'm so glad I found you." Sue and Alan C.
"The barge and crew were just fabulous in every aspect and the accommodations outstanding! It absolutely met our expectations and more. On the excursions, we learned so much and loved the opportunity to keep up our fitness and walk off some of the cheese. The best was the food, glorious food, and after this the Van Gogh and different experiences off the barge. Graham really loved the wine cellars. We least liked having to leave at the end of the week!" Robyn and Graham K.