PANACHE - ALSACE, a 12-passenger deluxe barge, cruises in Alsace, France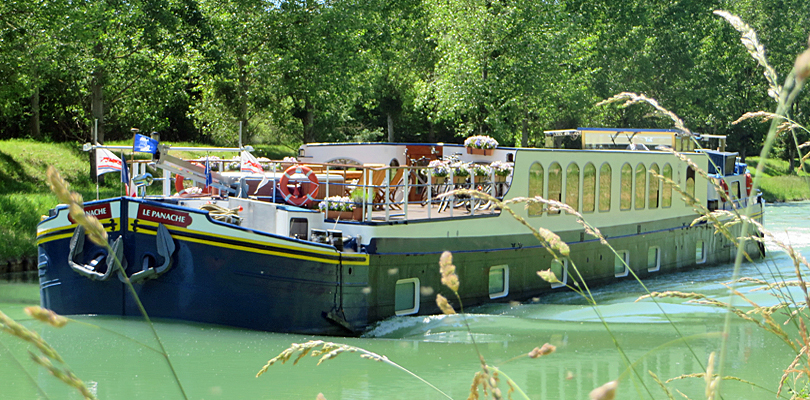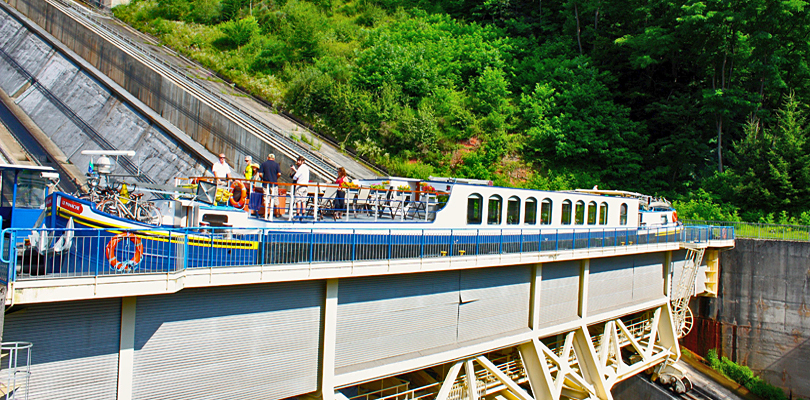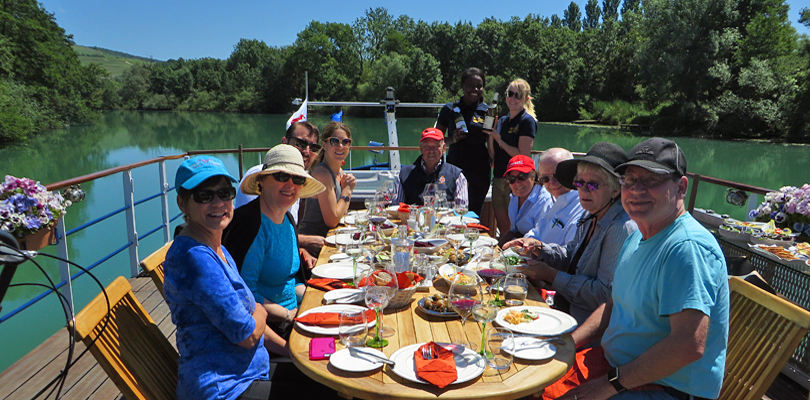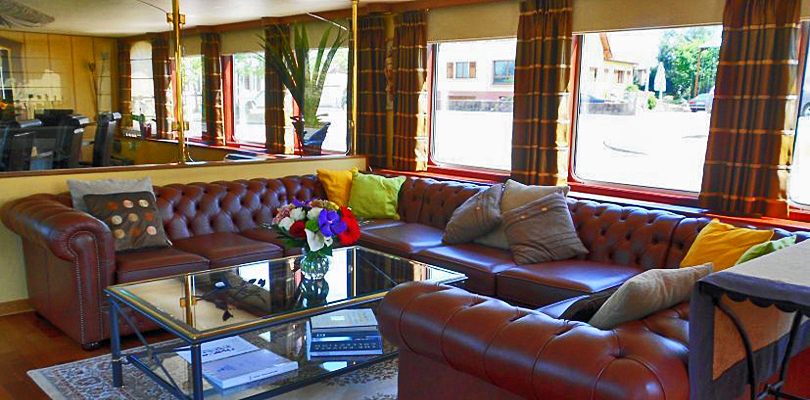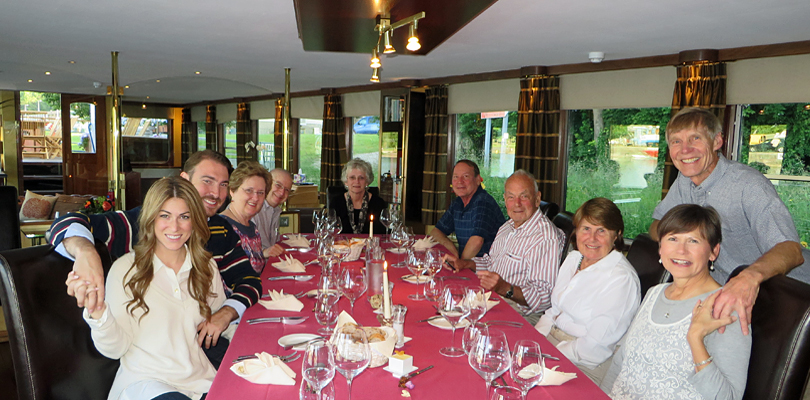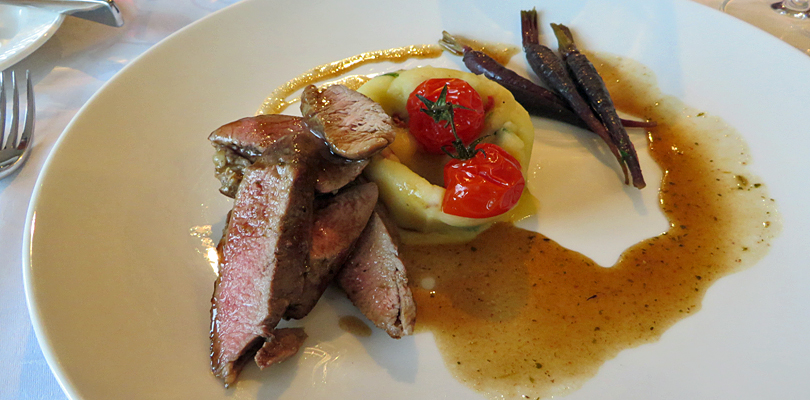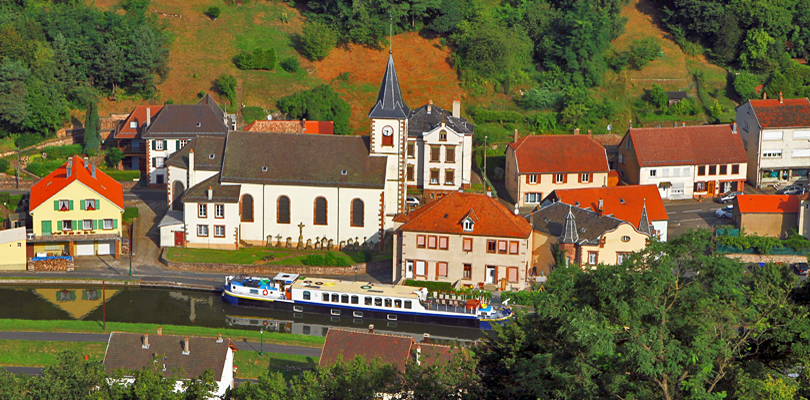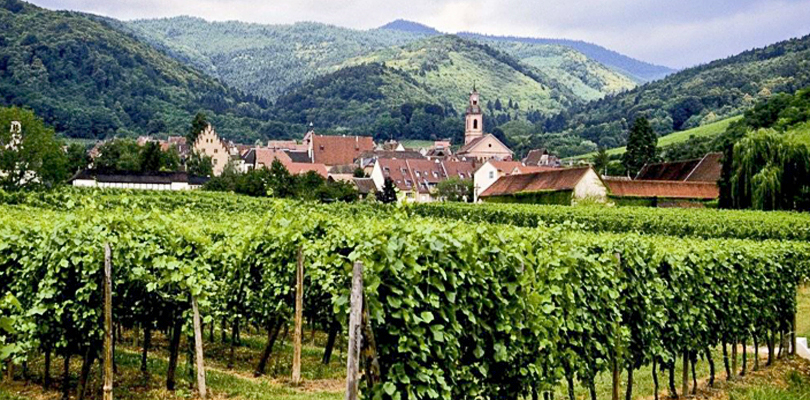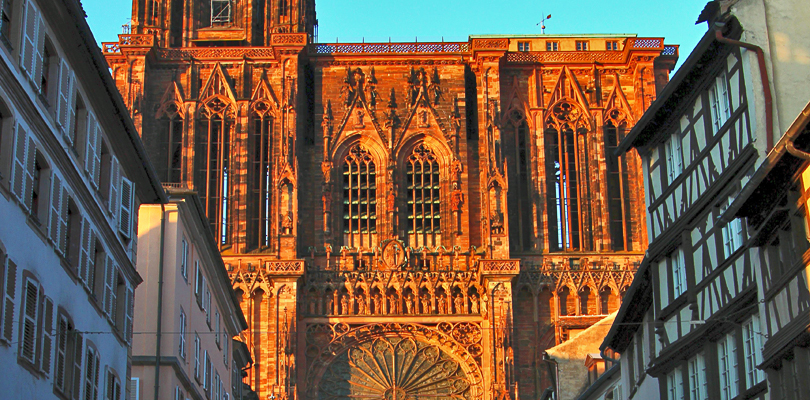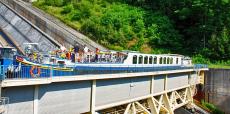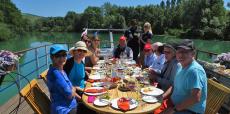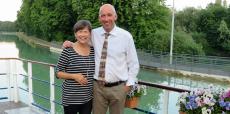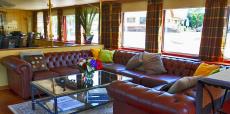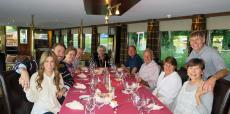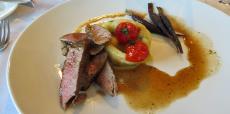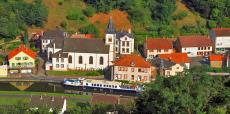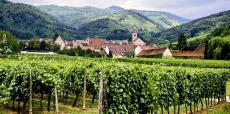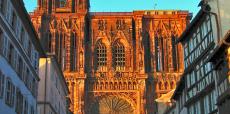 PANACHE - ALSACE Cruise Stops
PANACHE is a classic Dutch barge furnished in a contemporary style creating a comfortable and charming ambiance. The well planned accommodation on this barge cruise offers six air-conditioned junior suites with ensuite oversized showers with massage jets and double sinks, and a choice of queen or twin beds. The salon and dining room feature comfortable sofas, books and music, and an open bar available 24/7. The sun deck is spacious and has a heated spa pool, a perfect place to watch the sun set after dinner.

Panache's highly professional crew of five is led by a knowledgeable and experienced Captain who will ensure your barge trip in Alsace is fun and memorable. Their knowledge of the Alsace region, combined with fascinating private excursions and the 12 bikes provided, allows you to explore the countryside to your heart's desire.
Cruise Highlights
Visit Strasbourg's 12th Century Gothic Cathedral and the Beaux Arts Museum in the Palais Rohan
Tour the Grands Crus vineyards of Alsace and enjoy a private wine tasting of Gewürztraminer, Pinot Noir and Riesling
Walk the picturesque streets of Saverne
Ride the hill at the unique inclined boat elevator at Arzviller
Visit the glass collection of Rene Lalique and a museum of art deco and art nouveau works
Stroll the quaint shop-lined streets of Sarrebourg, enjoying the 13thC chapel housing a stained-glass window of Chagall
Cruise Features
Owner Operated: No
Number of Passengers: 12
Category: Deluxe
Cabin Bookings: Yes
Charter Bookings: Yes
Cruising Region: Canal de la Marne au Rhin,Alsace region, France
Length of Cruise: 6 nights - Sunday to Saturday
Cruising Season: June - October
Theme Cruises: Family, golf, wine tasting, biking, walking cruises; April and May Holland Tulip Cruise; May Belgium Cruise; Paris Cruise; Champagne Cruise
Meeting Location: Strasbourg TGV train station

​
Floorplan

Cruise Rates 2023
Sunday to Saturday (6 nights)



2023 Value Season Departures - Alsace
July 16-22, 23-29, 30-August 5
August 6-12, 13-19, 20-26
October 8-14, 15-21, 22-28


Cabin Rates
Junior Suite Per Person, sharing

$6,390
Single Supplement


$2,300
Charter Rates

8 passengers
$62,500

9 passengers

$64,300

10 passengers

$65,700

11 passengers
$67,100

12 passengers


$68,500


2023 Regular Season Departures - Alsace
July 9-15
August 27-September 2
September 3-9, 10-16, 17-23, 24-30
October 1-7

2023 Regular Season Champagne Cruises in France - Please request information
May 21-27, 28-June 3
June 11-17, 18-24, 25-July 1

Cabin Rates

Junior Suite Per Person, sharing

$7,490

Single Supplement


$2,600

Charter Rates

8 passengers

$71,500

9 passengers
$73,800
10 passengers
$75,700
11 passengers

$7​7,600

12 passengers


$​79,500

Included in Cruise Price
Transportation between Strasbourg and the barge
Six nights accommodation in private stateroom with ensuite bath
All meals, wine and drinks on board
Open bar
Daily escorted excursions by air-conditioned van
All barge amenities including bicycles, hot tub on deck, music system, library
Not Included in Cruise Price
Air or other transportation to the meeting location
Trip cancellation or medical insurance (available when booking)
Personal expenses
A discretionary gratuity for the crew (suggested 5-10% of the cruise price)
​
PANACHE Features
Passengers: 12
Category: Deluxe
Crew: 5
Barge Size: 129 ft long
Cabins: 6
Cabin Size: Junior suites at 150 sq ft, including bathroom
Accommodations: 6 twin/queen junior suites, all with ensuite tile baths and TV/DVD
Heat & Air: Central heat and air conditioning



Amenities

Hairdryers
Toiletries
Bathrobes
Slippers
Library and games
Bicycles
Spa pool on deck
Piano in salon
Minivan with A/C
Email Access: WiFi internet access when available
TV/DVD/CD: Music system in salon; TV/DVD in each suite
Electricity: 220V

Theme Cruises

Family, golf, wine tasting, biking, walking cruises; April and May Holland Tulip Cruise; May Belgium Cruise; Paris Cruise; Champagne Cruise







Cruising on PANACHE
Alsace Region, France
Krafft to Niderviller (or reverse)
Sunday​ - Krafft
Guests are met in Strasbourg and transferred by private chauffeured minibus to Panache for a Champagne welcome and the first opportunity to meet your crew. Perhaps there is time for a walk or cycle ride before dinner on board.

Monday​ - Krafft to Strasbourg
Our day starts with a morning cruise, across the Gran Ried wetlands and home to an abundance of birdlife, to arrive at the historic city of Strasbourg. Later, we enjoy a tour of the beautiful 'capital city of Europe' including, of course, a visit to the 12th century Gothic pink sandstone cathedral, home to an astronomical Renaissance clock and soaring spire. We visit Place Gutenberg and explore La Petite France, a pedestrian area brimming with half-timbered houses, boutique shops and cafés. Dinner on board.

Tuesday​ - Strasbourg to Hochfelden
After breakfast, our cruise takes us past the impressive European Parliament building on the outskirts of Strasbourg and on through the Brumath Forest to our picturesque mooring at Hochfelden. This afternoon we enjoy a scenic drive into the rolling Vosges hills on the Route des Grands Vins, where the finest wines of Alsace are produced, and a private tasting of Gewürztraminer, Pinot Noir and Riesling wines at a long-established winemaker, such as Domaine Pfister. Dinner ashore this evening at a traditional Alsatian restaurant.

Wednesday - Hochfelden to Saverne
This morning we take a guided tour, with an optional beer tasting, at the Meteor Brewery, founded in 1640 and the last privately-owned brewery in Alsace. Returning to Panache, we cruise further along the canal, with good walking and cycling opportunities, to the enchanting town of Saverne where history traces back over 2,000 years to the Gallo-Roman Times, mooring at the foot of the Château de Rohan, also known as the 'Versailles of Alsace'. Dinner on board.

Thursday - Saverne to Lutzelbourg
For early risers, there is perhaps an optional visit to a local bakery to watch skilled patissiers preparing their delicious creations, before we enjoy a cruise to our mooring at Lutzelbourg. In the afternoon, we visit the mountaintop village of La Petite Pierre with its medieval castle, then tour the outstanding René Lalique collection and see over 500 exceptional examples of Art Nouveau and Art Deco glassware. Nearby Wingen-sur-Moder is also the World War Two battleground where American infantry fought with distinction. Before dinner on board, we head to a nearby inn or 'bierstub' for aperitifs and some traditional Alsatian 'Flammekueche'.

Friday​ - Lutzelbourg to Niderviller
This morning, we enjoy a cruise through beautiful Alsatian countryside, before visiting the Lehrer Crystal glassworks. We then ascend the unique Arzviller boat elevator that carries Panache 450 feet up the mountainside in minutes. After lunch on board, we enjoy a tour of Sarrebourg, including visits to the 13th century chapel containing Marc Chagall's remarkable stained-glass window and the impressive museum of Roman and Medieval artefacts. On our return we enjoy a candlelit cruise through the two Arzviller tunnels to our final mooring at Niderviller. Captain's Farewell Dinner on board.

Saturday​ - Niderviller
After breakfast, guests are transferred by private chauffeured minibus to their choice of location in Strasbourg.

This is a sample itinerary and is subject to change. The itinerary is in reverse direction on alternate weeks.
Barge Cruise Reviews for Panache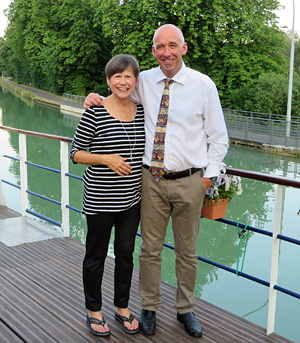 Jack and Beth Hanson, owners of CanalBargeCruises.com, had the pleasure of cruising on Panache from Paris to Champagne as it was on its re-positioning cruise to Alsace. We found the barge to be supremely comfortable with spacious cabins, good storage, double sinks and oversized shower. The crew was very friendly, capable and accommodating with Captain Alan being particularly knowledgeable about the sights. The barge itself is gorgeous with a sink-in leather sectional sofa with plenty of seating and a beautiful large dining room, all with large windows to see the sights whether inside or outside on the sundeck.
We cruised in the Alsace region when we owned our own barge and loved it for the scenic beauty, the picture perfect villages with geraniums and quaint architecture and the fascinating history of this area which is culturally part French and part German. We highly recommend Panache.