PAPILLON, a 6-passenger deluxe barge, cruises in Southern Burgundy, France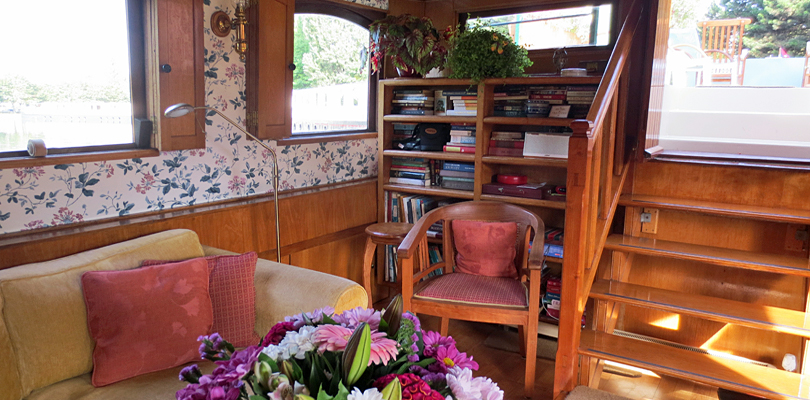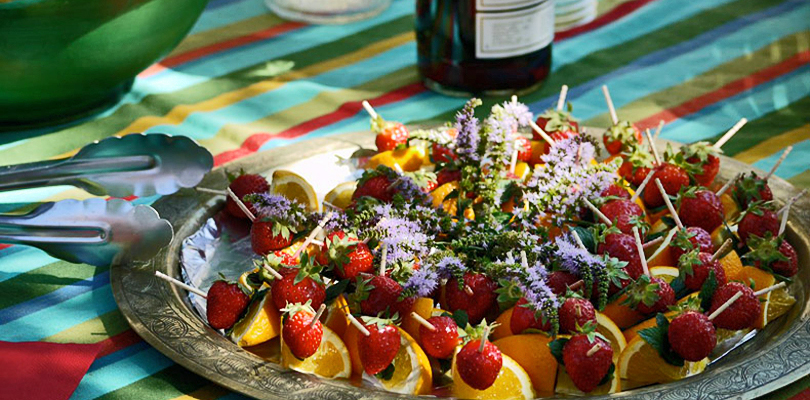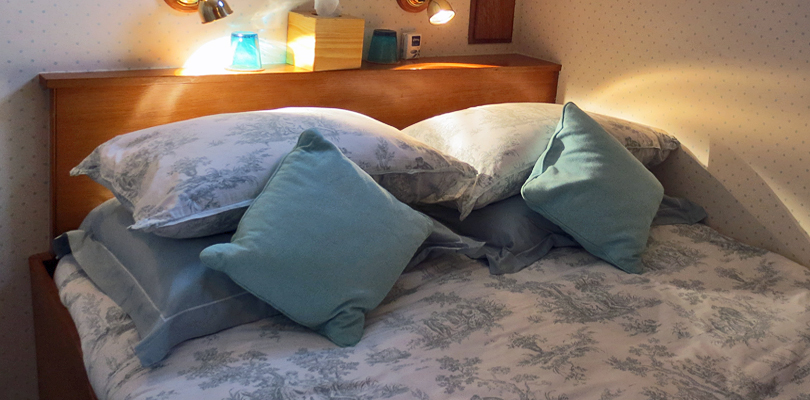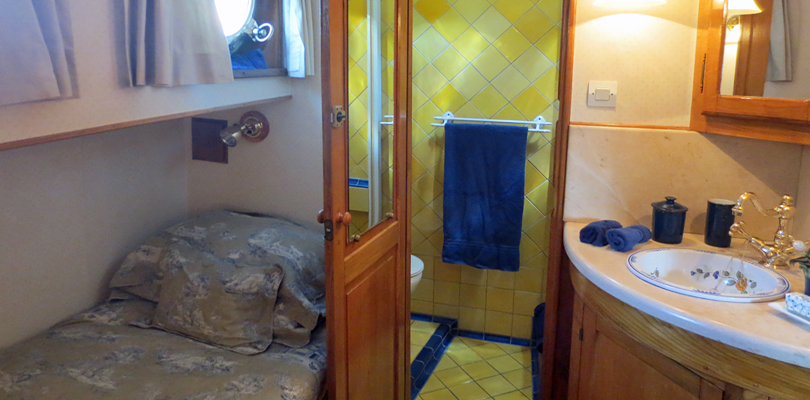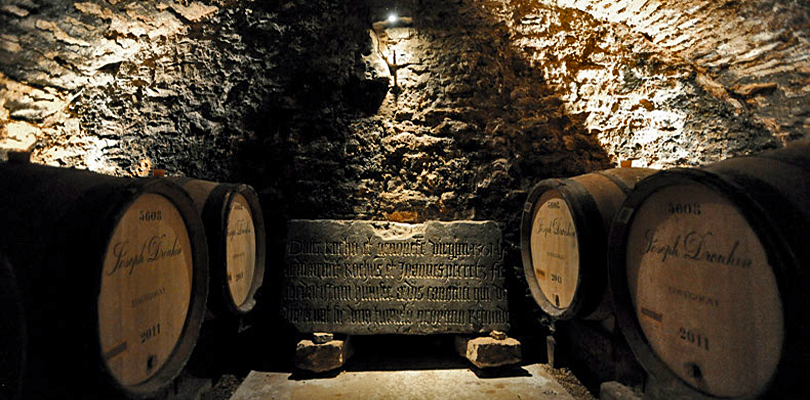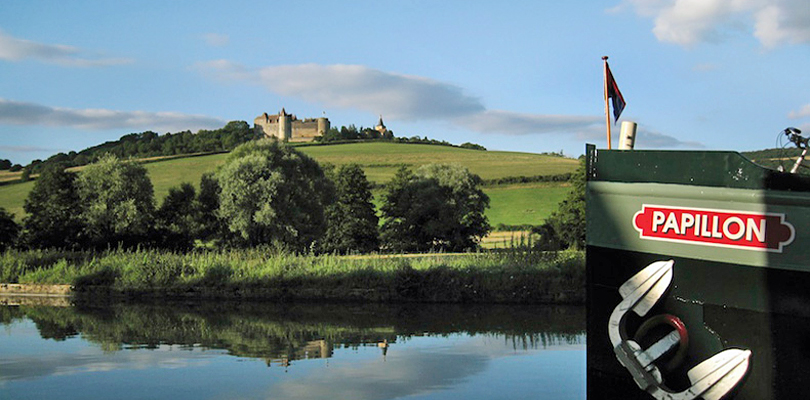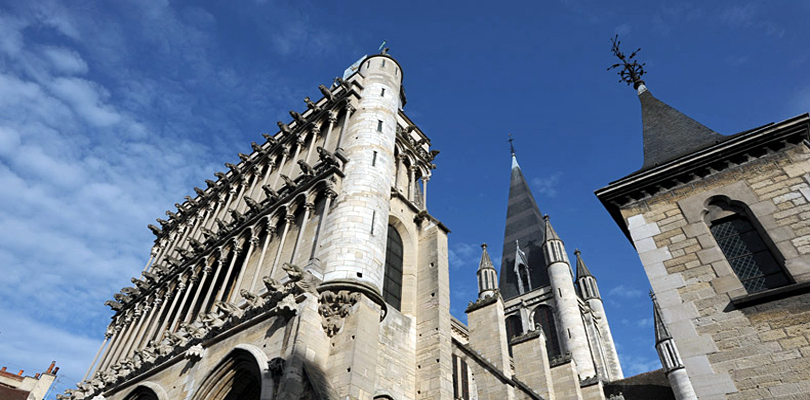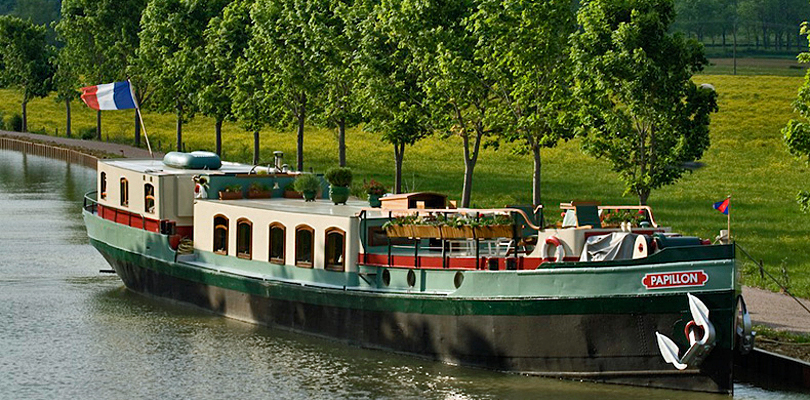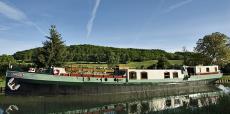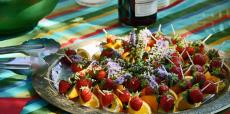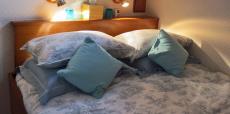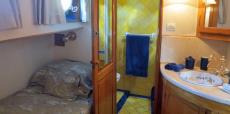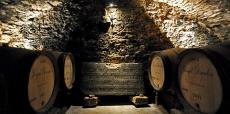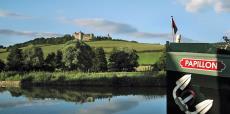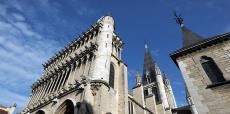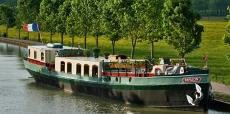 PAPILLON Cruise Stops
PAPILLON,
a pearl among deluxe barge cruises, is a perfect example of how a 1902 vintage cargo boat was converted into the exquisite floating country inn she is today. The timeless interior of oak and teak furnishings, brass portholes, handmade ceramic tiles and country charm, induces the warmth and comfort that make for a relaxed and special vacation. The personable and experienced crew of four provides for your every need - from gourmet meals to informative and fun tours to impeccable and attentive service. Looking for a special treat? Papillon exudes elegant yet casual style and comfort from its immaculate cabins to its glistening sundeck.
Cruise Highlights
Drive the 'Route des Grandes Crus' and through the vineyards of the Côte du Nuits
Visit of Clos de Vougeot and private wine tasting at a favorite vineyard
Walking tour of Dijon and the morning market
Visit Beaune and the famous hospice Hôtel-Dieu
Choose between a visit to the Château of Commarin with its fine tapestries or the magnificent hilltop village and basilica of Vézelay
Stroll the Cistercian Abbey of Fontenay, a UNESCO world heritage site
Bike and/or walk the towpaths along the canal in the beautiful Ouche Valley
A selection of excursions is available suited to your interests
Cruise Features
Owner Operated:
No, but Captain Cedric is the best!
Number of Passengers:
6
Category:
Deluxe
Cabin Bookings:
Yes
Charter Bookings:
Yes
Cruising Region:
Canal du Bourgogne, Southern Burgundy, France
Length of Cruise:
6 nights - Sunday to Saturday
Cruising Season:
April - October
Theme Cruises:
Special Biking Program, Golf, Tennis, 4-night "Taster Style" cruise
Meeting Location:
Paris
Floorplan

Cruise Rates 2016 - last year of cruising for ​Papillon
Sunday to Saturday (6 nights)



All Season Departures
April ​3, 10, 17, 24
May ​1, 8, 15, 22, 29
June ​5, 12, 19, 26
July ​3, 10, 17, 24, 31
August ​7, 14, 21, 28
September ​4, 11, 18, 25
October ​2, 9, 16, 23



Cabin Rates
Per Person Double Occupancy
$5,350

Single Supplement



$1,700
Barge and Biking Special


Not Available
Charter Rates

4 passengers

$27,000

5 passengers

$28,400

6 passengers


$31,500

Barge and Biking Special - Charter Only
4 passengers
$28,800
5 passengers
$31,900
6 passengers


$35,700
A Taste of Barging - 4 nights Charter Only
Up to 6 passengers


$23,600
Included in Cruise Price
Transportation between Paris hotel (or airport, ​depending on circumstances) and the barge. (Dijon pickups only for charters)
Six nights accommodation in private stateroom with ensuite bath
All meals, wine and drinks on board
Open bar
Daily escorted excursions by air-conditioned van
All barge amenities including bicycles, music system, library, etc.
Barge and Biking Special Includes light weight hybrid bikes, guide, support van, picnics and snacks while biking
Not Included in Cruise Price
Air or other transportation to the meeting location
Trip cancellation or medical insurance (available when booking)
Personal expenses
A discretionary gratuity for the crew suggested at 5% of the cruise price
PAPILLON Features
Passengers: 6
Category: Deluxe
Crew: 4
Barge Size: 100 ft long
Cabins: 3
Cabin Size: Double bedded - 107 sq.ft; twin bedded - 180 sq.ft; twin bedded - 93 sq.ft.
Accommodations: 2 staterooms with twins, 1 with double, all with ensuite tile baths
Heat & Air: Central heat and air conditioning



Amenities

Hairdryers
Toiletries
Library
Bicycles
Sundeck with comfy chairs
Minivan with A/C
Email Access: WiFi connection
TV/DVD/CD: Stereo System
Electricity: 110v and 220V

Theme Cruises

Golf, Tennis, Special Biking Program, 4-night "Taster Style" Cruise












Cruising on PAPILLON
Burgundy Canal, Southern Burgundy
Pont de Pany to Pont Royal (or reverse)

Sunday - Transfer from Paris to Pont de Pany
You will be met by a Papillon crew member at your hotel in Paris at 1:00 pm and driven to the Papillon moored near Dijon in the village of Pont de Pany. On the way we can visit the fabulous château and gardens of Vaux-le-Vicomte – a mini rival to Versailles. Alternatively you can take the fast TGV train from Paris and a Papillon crew member will meet you at the railway station in Dijon. Upon arrival, you will be welcomed aboard Le Papillon with a Champagne reception and introduced to the crew of four – time to settle in before dinner.

Monday - Pont de Pany to Gissey-sur-Ouche
During breakfast we start cruising along the canal de Bourgogne. Enjoy a morning coffee on the front deck and perhaps take a walk along the canal towpath. By early afternoon Papillon will be moored in the quiet village Gissey-sur-Ouche. After a delicious buffet lunch, we will drive along the 'Route des Grandes Crus' and through the vineyards of the Côte du Nuits; we'll stop at the Château of Clos de Vougeot, the perfect setting to learn about the importance that wine played in Burgundy's history. And then on to one of our favorite vineyards for a private tasting before heading back to Papillon's dining room.

Tuesday - Gissey-sur-Ouche to Veuvey-sur-Ouche
Food lovers can make an early start and accompany Papillon's chef to the busy morning food market in Dijon; this is an opportunity to meet our cheese, fish, meat and vegetable suppliers, of whom we are very proud, face to face. Maybe take a coffee with the chef and discuss some of your favorite dishes. A short walking tour and orientation of Dijon's centre and you'll soon be free to explore on your own – the Rue Verrerie with its famous antique shops is nearby; so too is the Musée des Beaux-Arts. Lunch back aboard and then cruise to the village of Veuvey-sur-Ouche. Recline on the front deck with a book and as the sun sets over the 'yardarm' enjoy Dijon's world famous apéritif, Kir Royal.

Wednesday - Veuvey-sur-Ouche to Pont d'Ouche
This morning's cruise will take us to the tiny port of Pont d'Ouche where we cruise over the Ouche river. Before midday we will drive through the rolling Burgundian hills and descend into the Côte d'Or vineyards and visit Beaune – a thriving little town and proud capital of the wine trade. After lunch in town we'll hit the sights; by far the most famous is the hospice with its multicolored roof tiles which was built in 1443 by Nicolas Rolin, chancellor to the dukes of Burgundy. Next door in the spectacular cellars of the Marché aux Vins we can taste some of Burgundy's finest wines. After the drive back to Papillon, there will be time to take a stroll before dinner.

Thursday - Pont d'Ouche to Pouilly-en-Auxois
After a leisurely breakfast and perhaps a morning bike ride we will take a ten minute drive to the hilltop village of Chateauneuf-en-Auxois, rated as one of 'Les plus beaux villages de France'. Restored and picturesque, the village offers a fine aerial view of the canal and surrounding countryside. Back on board we will climb the remaining locks before reaching the summit level, the highest point on this waterway connecting the Mediterranean to the English Channel. After lunch we can visit the château of Commarin with its fine tapestries.
Alternatively take a longer drive and visit the magnificent basilica of Vézelay. And then to Papillon for a cruise through one of the wonders of the canal system – a two mile tunnel leading to the town of Pouilly-en-Auxois. Nearby the château of Chailly has a fine golf course.

Friday - Pouilly-en-Auxois to Pont Royal
Today's cruise will take us through tranquil countryside to the sleepy village of Pont Royal. Enjoy a relaxing lunch on deck accompanied by some carefully selected wines. During the
afternoon, a circular trip in the minibus could include visits to Flavigny where 'Chocolat' was filmed, the magnificent Cistercian abbey of Fontenay (a UNESCO world heritage site) and the undiscovered medieval town of Semur-en-Auxois. Return to Papillon in time for apéritifs with the crew and one last magnificent meal.

Saturday - Transfer to Paris
After a continental breakfast of fruits, cereals and pastries our private minibus will take you to either Dijon train station or your hotel in Paris.
This is a sample itinerary and is subject to change. The itinerary is in reverse direction on alternate weeks.
Barge and Biking Itinerary on PAPILLON
All of the bike rides will be in the department of the Côte d'Or of Burgundy, to the west of Dijon and north of
Beaune. During the tour, your hotel-barge ʻPapillon' will cruise from Pont de Pany near Dijon to Marigny-le-
Cahouet near Montbard. This really is a rare opportunity to combine a serious bike tour with an authentic barge
cruise, making you feel like you're in the lap of luxury. Each day, when the pedaling is over, what better way to
relax than with a book, on deck, sipping a glass of Burgundy wine as you cruise the waterways of France?

Sunday - Transfer from Paris to Pont de Pany
A member of the crew will meet you at your hotel in Paris at 1:00 pm for the drive to Burgundy. On the way,
we will visit the magnificent château of Vaux-le-Vicomte – a mini rival to Versailles. Le Papillon will be
moored in the village of Pont-de-Pany to the west of Dijon and upon arrival your crew will welcome you aboard
with a champagne reception. Time to take a stroll and settle into your cabin before dinner.

Monday - 22 miles with one category 3 climb (2 1/2 miles)
After breakfast, Papillon will start cruising along the Canal de Bourgogne. Tim will join us this morning for a
chat about our biking program. Lunch will be on the early side, so that we can be in Beaune when shops re-open
to get fitted out with our bikes. Pedaling out of town, we will head straight into the vineyards of Savigny-les-
Beaune before steadily climbing up the delightful valley of the river Rhoin with its dramatic limestone cliffs,
and on to the quiet village of Bouilland. You might want to take a drink in the café prior to attacking our main
climb of the day, the meandering ʻCombe de Nalt'. Having conquered this hill, we can relax as the countryside
opens out to some magnificent views. We will pass through St Jean de Boeuf and then head down into the
Ouche valley before rejoining Papillon moored near the village of Gissey-sur-Ouche.

Tuesday - 27 miles with one category 5 climb (1 mile) & one category 3 climb (2 1/2 miles)
We'll take an early morning breakfast cruise before we step ashore at one of the locks and bike along the canal
towpath to the village of La Bussière. We'll now leave the canal and climb towards the village of Commarin,
where we can refuel with the locals in the bar beside the château. Our next stop will be the lake at Panthier, one
of several reservoirs completed in the early 1840s to supply the canal with sufficient water for the then heavy
commercial barge traffic; today, it is an oasis for sailing and anglers. Then, the time will come to pull out all the
stops and tackle our most challenging climb of the day! We'll head up to the imposing hilltop village of
Châteauneuf-en-Auxois, rated as one of the most beautiful villages in France. From here, the views of the
Auxois are splendid, and there is the perfect spot to enjoy a gourmet picnic, delivered and served by Papillon's
chef. After lunch ,we will descend to another château, St Sabine and continue through several villages before
rejoining the barge for a stretch of cruising. Cocktails and dinner will be served on deck.

Wednesday AM - 29 miles with three category 5 climbs (each about 1 mile)
Wednesday PM - 33 miles with one category 4 climb (3 miles) & two category 5 climbs (each 1 mile)
Today we'll offer ʻle Crunch', a 100-kilometre monster! It's your chance to cycle through virtually the entire
wine cellar of the Côte de Beaune and the Côte de Nuits with all the famous names along the way. This
morning's ride will start in the charming riverside village of Lusigny-sur-Ouche. We will follow the route taken
by the 2007 tour de France (Wiggins break away) to Ivry-en-Montagne, then onto Nolay and the fabulous views
from the ʻmontagne des trois croix' before dropping down through the Maranges appellation vineyards of the
Côte de Beaune. The rest of this ride reads like a wine list from one of the finest cellars in the
world….Santenay, Chassagne Montrachet, Puligny Montrachet, Auxey-Duresses, Monthélie, Volnay; and in
case that's not enough to work up an appetite, we'll have a bistro lunch waiting for us in Pommard! After lunch,
we'll circumvent Beaune by biking a scenic route through Bouze-lès-Beaune in the Haute Côte. There will be
two significant hills to negotiate; after the first, we'll drop down through Ladoix-Serrigny and then to Pernand-
Vergelesses before approaching the gentle four-mile category 5 climb up to Echevrone and Meuilly. The
following descent to Nuits-St-Georges will put us en route for the very best of the Côtes de Nuits vineyards:
Vosne-Romanée, Chambolle-Musigny, Morey-St Denis, Gevrey-Chambertin, Fixin and Marsannay. We'll
complete our ride on the outskirts of Dijon and celebrate an achievement to be remembered! The minibus will
transport us back to Papillon and civilized living.
There is the option of biking just in the morning, or in the afternoon, or not at all if you prefer to use this middle
day as a rest day. Le Papillon will be covering some interesting ground, climbing to the summit level of the
canal and then passing through a 2-mile tunnel.

Thursday - 28 miles with one category 4 climb (2 miles)
This morning you can either take it easy and enjoy cruising along the canal, or head out in the minibus to visit
the châteaux of Châteauneuf and Commarin. There is also the option of playing a round of golf at the 18-hole
course at the château de Chailly. After lunch onboard and following the heroic exploits of yesterday, we'll
embark on a gentle ride towards the Morvan National Park. We'll start with some delightful villages, Chaillysur-
Armançon, Mont St Jean and La Motte Ternant. The landscape then changes to the extensive conifer forests
so typical of the Morvan; this is a slightly wild agricultural area, which during the last couple of centuries
provided Paris with all of its firewood and a convenient supply of wet nurses! As we head back to Papillon,
we'll pass through Thorey-sous-Charny where a small but vivid revival of traditional wine making is underway.
There are currently only 3 vineyards in the Auxois, and whilst the one at Thorey is the smallest, it's also the
best – and not many people know about it! We'll walk amongst the vines, help with the picking if it's harvest
time and then enjoy a sample back in the village amongst the barrels. Papillon will be moored nearby and dinner
will be in the oven.

Friday - 35 miles with two category 5 climbs (each 11/4 miles), one category 4 climb (2 miles), one category 3 climb (2 miles)
Soon after breakfast, Le Papillon will approach Pont Royal where we will begin our final ride. Our first hill will
take us to the picturesque village of Saint Colombe before we descend to Marigny-le-Cahouet. It'll be time to
skip valleys from the Armancon to the Brenne and then ride up to Flavigny-sur-Ozerain, another one of ʻles
plus beaux villages de France'. Chocolat was filmed here and the village still produces the little oval tins of
ʻAnis de Flavigny' now found the world over. One shouldn't leave without visiting the 8th-century crypt.
Outside and if we're lucky, we'll catch a glimpse of the current monks in their black cassocks playing football!
We'll pedal on to our picnic spot below the statue of Vercingetorix, the leader of the Gauls who was defeated
here in 52BC by Caesar. After lunch and another climb, there will be time to pause and visit the
ʻpotager'/vegetable garden at the château of Lantilly. And then we'll take a wonderful ride down to an
undiscovered gem – the walled medieval town of Semur-en-Auxois – experience the cobbled streets as did the
French road cycling championships in 2008. We'll leave town in style riding the same route that the horses take
each year for the ʻFête de la Bague', the second oldest horse race in Europe! The last few kilometres are along
the canal towpath – just far enough to find Papillon and celebrate.

Saturday - Transfer to Paris
After breakfast, you'll receive a transfer by minibus to your Paris hotel, train station or airport arriving during
the traditional French lunch hour of 12 to 2pm.







Barge Cruise Reviews for Papillon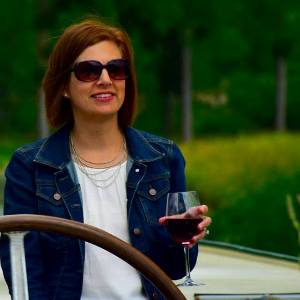 "Perfect! Loved every minute of it and our time with the wonderful crew. The cabins were lovely and well appointed, the excursions were a good mix, the barge route was beautiful, charming, peaceful. We were all fascinated by the locks and how beautiful the lock houses were. The barge exceeded my expectations. The crew treated us like friends in their home. The food was also amazing. Truly, it was a perfect week on a perfect barge with the perfect company and crew. I honestly can't think of a single way to improve the Papillon or her crew." Heidi C 2015
"One word: PERFECT! Would go again tomorrow! Will certainly fill in the review form shortly. but we had an absolutely blast. Could not have asked for a better trip! Thank you!" Ann J 2015
"Loved Burgundy! The barge, crew, excursions and canal were great! We loved the ambiance and the food." Nick G 2013