RENAISSANCE, an 8-passenger ultra deluxe barge, cruises the Upper Loire, France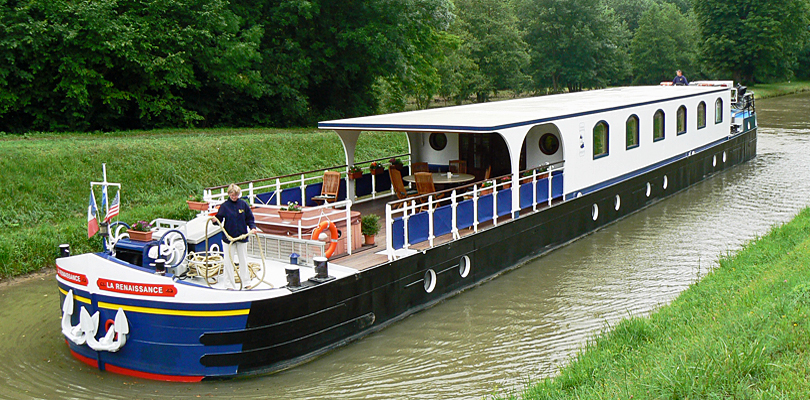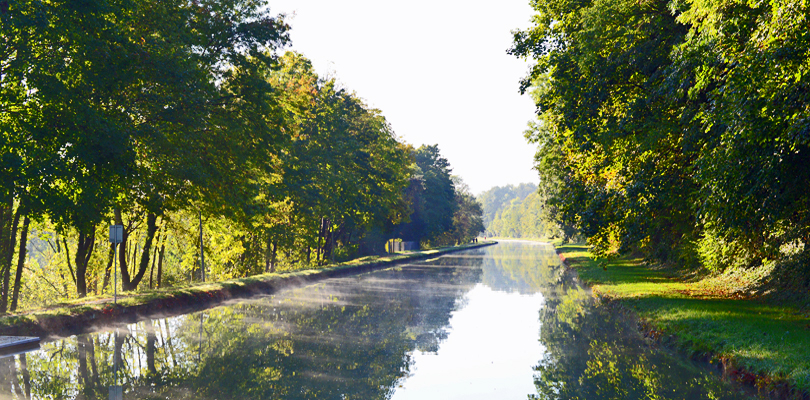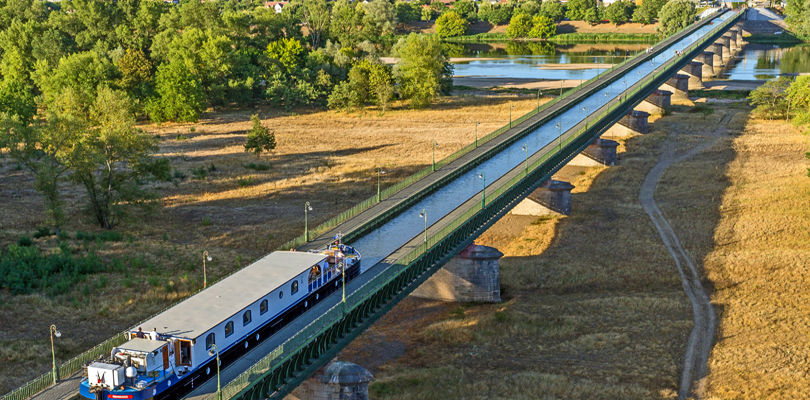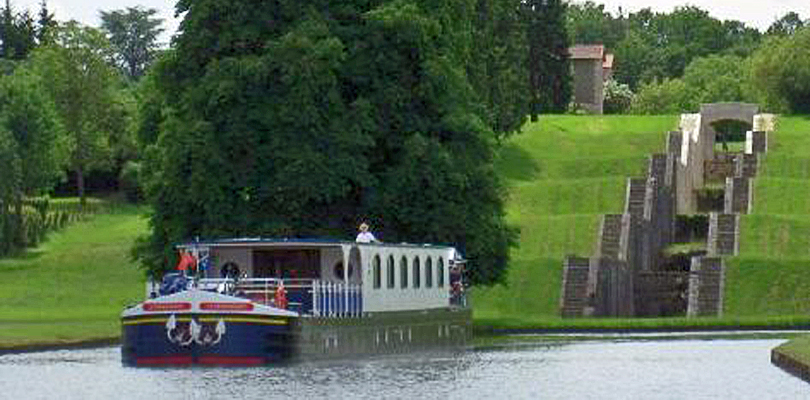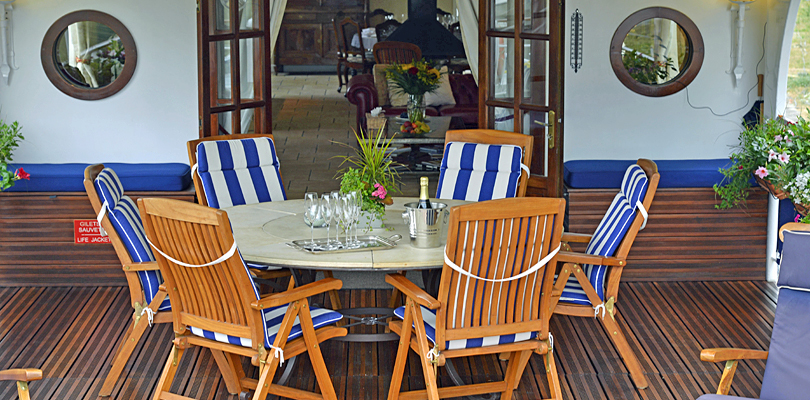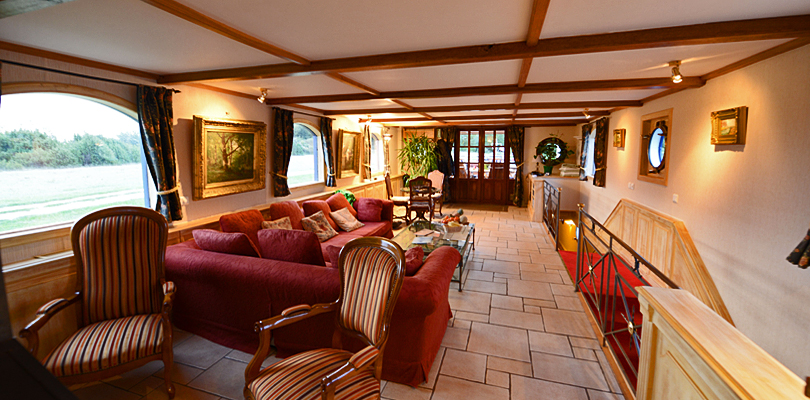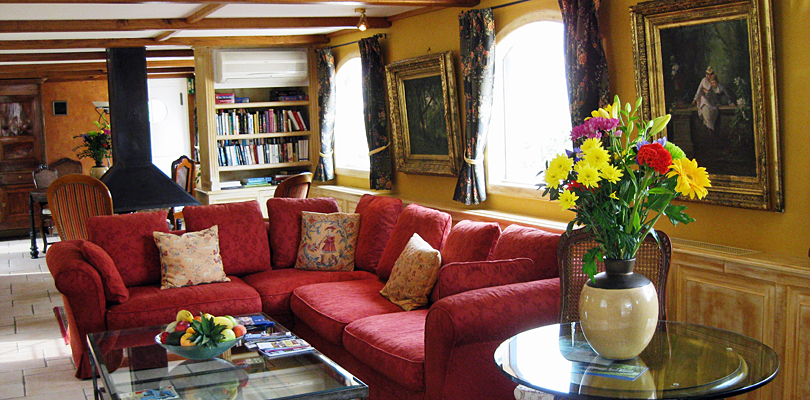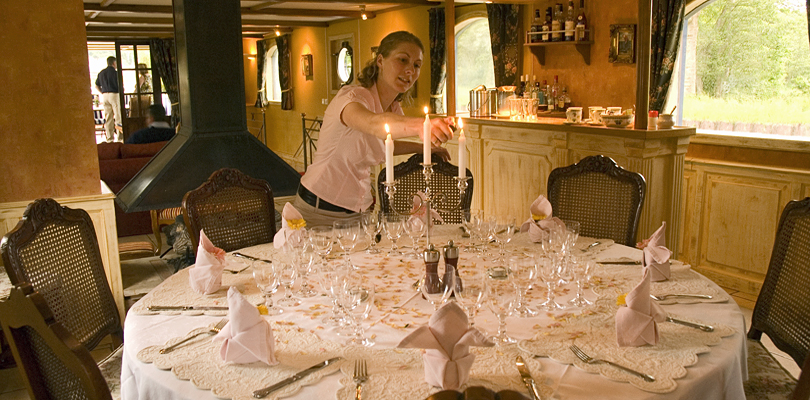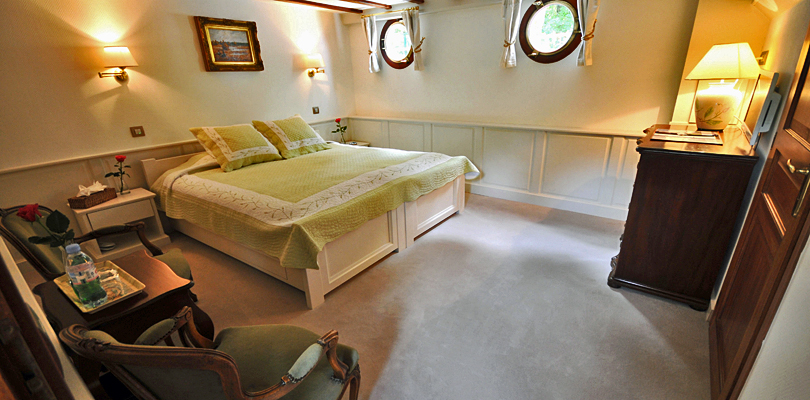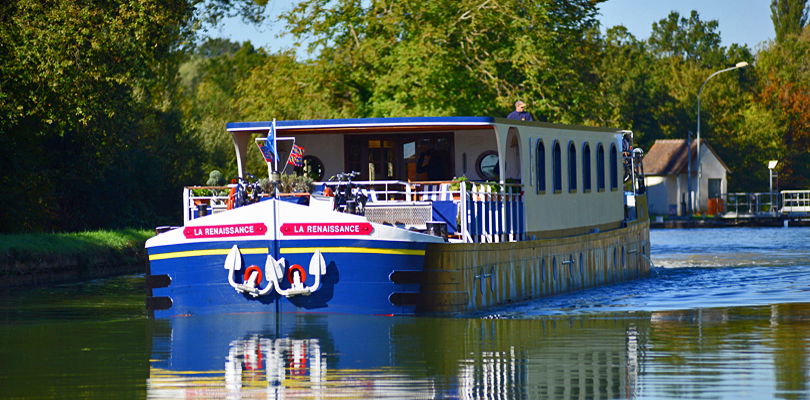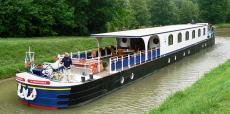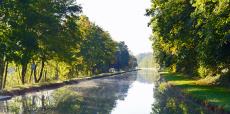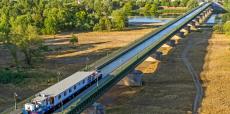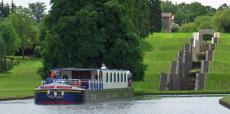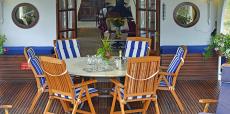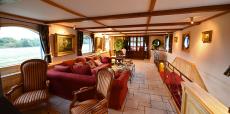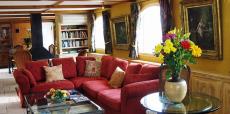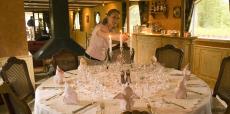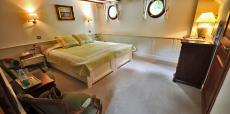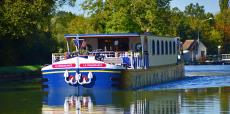 RENAISSANCE Cruise Stops
RENAISSANCE is an 8-passenger ultra deluxe barge that cruises through the rural lushness of the Upper Loire. Traversing the the Briare Canal, it glides gracefully through flower laden Montargis and pretty small villages. Spacious elegance invites guests into its warm ambiance to enjoy the delights of the Upper Loire region. How many superlatives can I use to describe a barge cruise? They are all true making this elegant yet casual cruise a 10!
Cruise Highlights
Cruise over Gustav Eiffel's famous aqueduct spanning the Loire River
7-lock flight at Rogny Les Sept Ecluses
The riverside town of Gien with its faience pottery and hunting museum
Walk though the beautiful Château de Fontainebleau
Browsing the shops in flower bedecked Montargis with its miniature canals, the "little Venice"
Lots of opportunity for walking and biking along the canals and villages
Relax in the Jacuzzi deck spa
Cruise Features
Owner Operated:
No

Number of Passengers:
8
Category:
Ultra Deluxe
Cabin Bookings:
Yes
Charter Bookings:
Yes
Cruising Region
: Upper Loire and Briare Canal
Length of Cruise
: 6 nights - Sunday to Saturday
Cruising Season
: April - October
Theme Cruises:
Classic, Family, Golf
Meeting Location
: Hotel Westminster in Paris
​
Floorplan

Cruise Rates 2023
2023 Value Season Departures
April 2-8, 9-15, 16-22, 23-29
July 16-22, 23-29, 30-August 5
August 6-12, 13-19, 20-26
October 8-14, 15-21, 22-28

Cabin Rates

Staterooms per person, double occupancy

$7,890

Single supplement

$3,000
Charter Rates

6 passengers

$54,900

7 passengers

$56,700


8 passengers

$58,500


2023 Regular Season Departures
April 30-May 6
May 7-13, 14-20, 21-27, 28-3
June 4-10, 11-17, 18-24, 25-July 1
July 2-8, 9-15
August 27-September 2
September 3-9, 10-16, 17-23, 24-30
October 1-7​

Cabin Rates


Staterooms per person, double occupancy

$9,190
Single supplement


$3,500
Charter Rates
6 passengers

$62,500

7 passengers

$65,000


8 passengers

$67,500

Included in Cruise Price
Transportation between Paris and the barge
Six nights accommodation in private stateroom with ensuite bath
All meals, wine and drinks on board
Open bar
Daily escorted excursions by air-conditioned van
All barge amenities including bicycles, hot tub on deck, music system, library, etc.
Not Included in Cruise Price
Air or other transportation to the meeting location
Trip cancellation or medical insurance (available when booking)
Personal expenses
A discretionary gratuity for the crew (suggested 5-10% of the cruise price)
​
RENAISSANCE Features
Passengers: 8
Category: Ultra Deluxe
Crew: 5
Barge Size: 128 ft long
Cabins: 4
Cabin Size: 265 sq ft including bathroom (bow and stern suites), 235 sq ft including bathroom (2 mid ship suites)
Accommodations: 4 staterooms with your choice of twin bed or king bed configuration, all with ensuite bathrooms
Heat & Air: Central heat and air conditioning



Amenities

Hairdryers
Toiletries
Wardrobes
Writing desk and chair in suite
Library
Bicycles
Sundeck with comfy chairs
Hot tub
Minivan with A/C
Email Access: WiFi for use with personal devices (may not be available in remote areas)
TV/DVD/CD: Bose Sound System in salon; TV/DVD in suites
Electricity: 220V

Theme Cruises

Classic, Family, Golf





Cruising on RENAISSANCE
Upper Loire
Chatillon-sur-Loire to Montargis (or reverse)

Sunday - Transfer from Paris to Barge
Guests are met at the Hotel Westminster and transferred by private chauffeured minibus to the spacious Renaissance where a Champagne welcome with canapés awaits you and you meet the Captain and crew. We enjoy a short evening cruise to Briare, crossing Gustave Eiffel's magical aqueduct over the River Loire, an amazing 10,000 ton, 662 metre Pont Canal, which was completed in September 1896. Time perhaps for a walk or cycle ride before dinner on board.

Monday - Briare to Etang de la Gazonne
Morning visit to a renowned winery in Sancerre, such as Domaine Henry Bourgeois, in Chavignol for a tour and private tasting. This medieval hilltop village overlooks a vibrant region which has known viticulture since Roman times. After lunch, we enjoy an afternoon cruise to La Gazonne, a beautiful mooring surrounded by lakes and ponds that provide water for the workings of the Canal de Briare Dinner on board.

Tuesday - Etang de la Gazonne to Rogny les-Sept-Ecluses
A morning cruise further along the canal, with plenty of opportunities for walking or cycling along the towpath, to our mooring at Rogny-les-Sept-Ecluses near its 350-year-old 7 lock-flight, which is well worth exploring. After lunch on board, we visit the delightful, privately-owned Château de La Bussière, known as the 'fishermen's castle', with its wonderful ornamental and vegetable gardens. Dinner on board.

Wednesday - Rogny-les-Sept-Ecluses to Montbouy
After a leisurely breakfast of fresh croissants, baguettes and assorted pastries, we visit Gien, home of the Faience pottery, renowned for its beautifully decorated and vibrant dinnerware. There is also time to explore the bustling market. After lunch back on board, we enjoy a relaxing afternoon cruise to the lovely village of Montbouy. Dinner ashore at the Michelin-starred Auberge des Templiers in Les Bezards.

Thursday - Montbouy to Montcresson
We leave Montbouy this morning for a gentle cruise to just outside of the village of Montcresson and our peaceful mooring. This afternoon, we visit Château Sully-sur-Loire. The castle originally belonged to Georges de la Trémoïlle, who infuriated Joan of Arc by encouraging the Dauphin to devote himself to idle hunting in the forests around Sully. After Joan's failure to liberate Paris 1430, de la Trémoïlle imprisoned her in the castle. In the 18th century, Voltaire, exiled from Paris, also spent time at the château. Dinner on board.

Friday - Montcresson to Montargis
We enjoy a morning cruise through Little Venice, past flower-bedecked bridges and medieval watercourses joining France's oldest canal. Our visit this afternoon is to the splendid Château de Fontainebleau, a national museum and UNESCO World Heritage Site. To walk through this palace is to walk through the history of France. It is the only royal and imperial château to have been continuously inhabited for seven centuries and every French royal family has added its own architectural style and features when in residence. Captain's Farewell Dinner on board.

Saturday - Transfer to Paris
After breakfast, guests are transferred to the Hotel Westminster in Paris.

This is a sample itinerary and is subject to change. The itinerary is in reverse direction on alternate weeks.
Barge Cruise Reviews for ​Renaissance
"The barge was great and the crew couldn't have been better. The cabins were comfortable and surprisingly spacious. I enjoyed all of the excursions. My husband was not so interested in the chateaux. The route was great, a highlight was the "Pont Canal". We loved the staff and food. The wine provided was paired well with the food. We appreciated getting information about the wines and cheese served. The food was a highlight, it was excellent. The guide/deckhand was very outgoing and entertaining - this was great!" Ginny R.
"What a great time? Lots of food that was better than we had in a Michelin restaurant. Sarah the chef was so very enthused about her recipes and telling us about the food. I do not think I have had so many different cheeses and dishes that were 5 star. I think this barge should be advertise as a high end French cuisine cruise." Tracey F.