ROI SOLEIL, a 6-passenger ultra deluxe barge, cruises the Canal du Midi in the South of France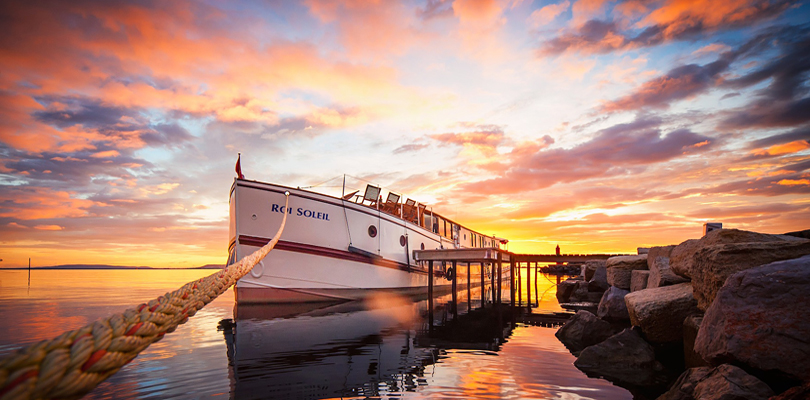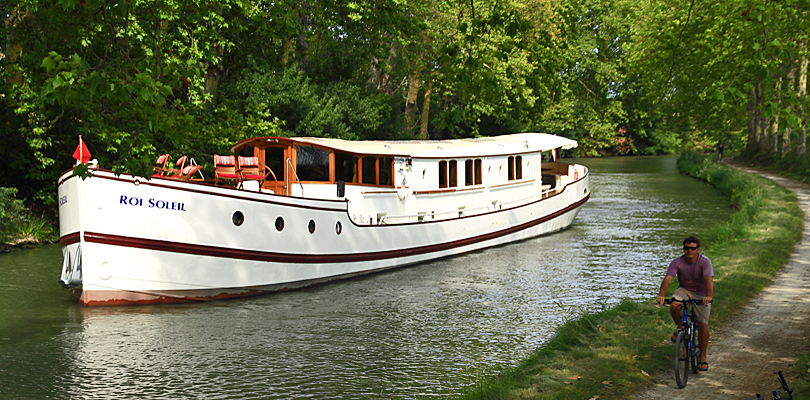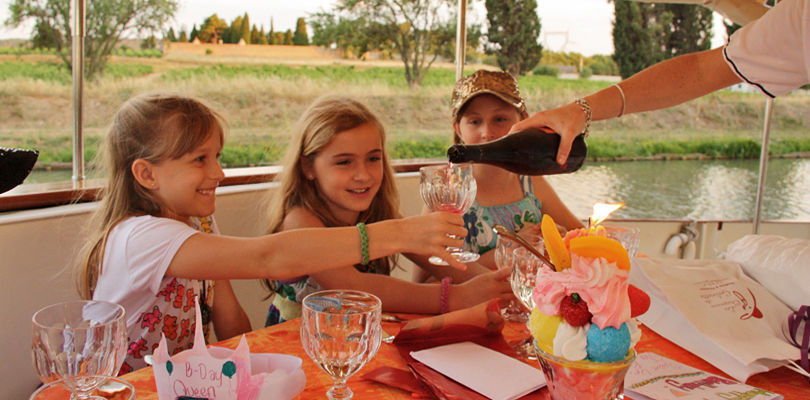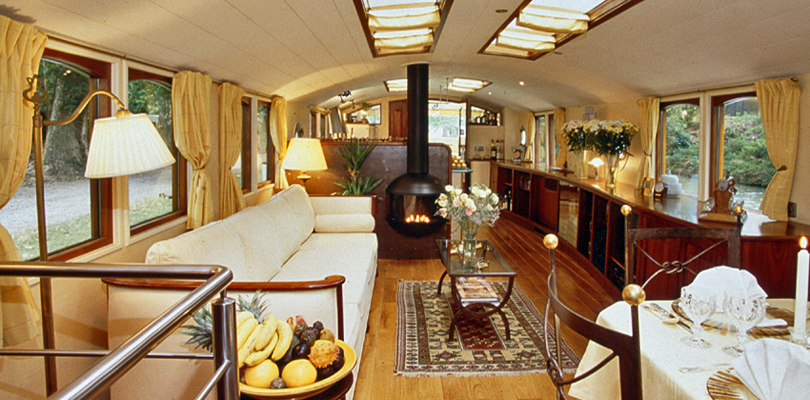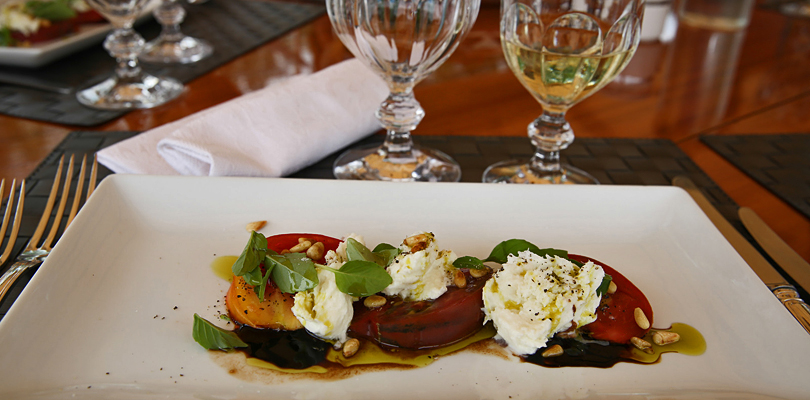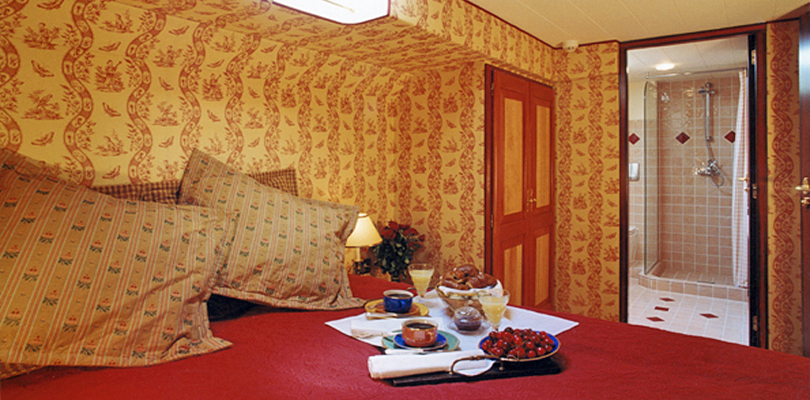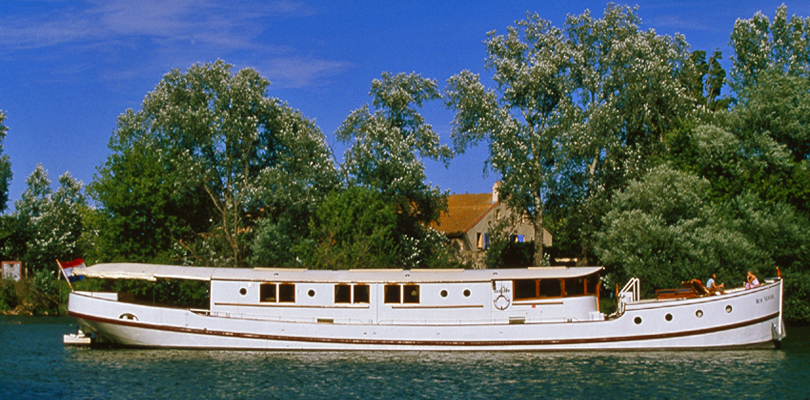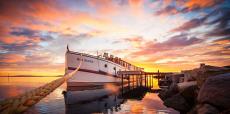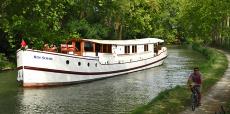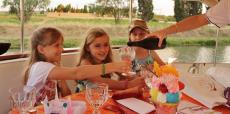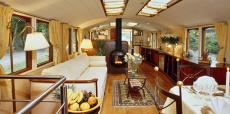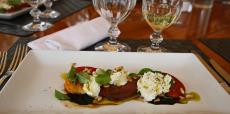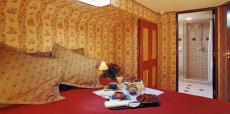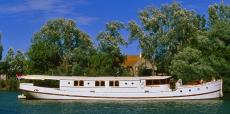 ROI SOLEIL Cruise Stops
ROI SOLEIL is the most luxurious vessel on the Canal du Midi with its contemporary design, ultra deluxe accommodations, flexibility with charter itineraries and desire to make each week special for its guests. With its expert and experienced crew, you are in good hands on board Roi Soleil.
Cruise Highlights
Cruise through Béziers and its famous cascade of nine locks of Fonserannes
The city of Narbonne, the first Roman colony of the Gaules
The Greco-iberian Opidum of Ensérune dating back centuries BC
The fortified medieval villages of Minervois and Carcassonne, historic sights of the Cathar crusades
Fontfroide, one of the best preserved Cistercian abbeys
With a specially designed open galley, guests are invited to cooking demonstrations open to all the foodies. With a glass of Languedoc wine in hand, you can watch the chef who is happy to explain his techniques.Cruise along one of the most beautiful sections of the historical Canal du Midi
Cruise Features
Owner Operated:
No

Number of Passengers:
6
Category:
Ultra Deluxe
Cabin Bookings:
No
Charter Bookings:
Yes
Cruising Region
: Canal du Midi, South of France
Length of Cruise
: 6 nights - Sunday to Saturday
Cruising Season
: March - October
Theme Cruises:
Wine and Family Charters available upon request
Meeting Location
: Designated location in Beziers, Carcassonne or Narbonne depending on itinerary
Floorplan

Cruise Rates 2023 - Charter only
Sunday to Saturday (6 nights)

Value Season Departures
April ​2-8, 9-15
July 16-22, 23-29, 30-August 5
August ​6-12
October 15-21, 22-28

Charter Rates

4 passengers

$30,800

6 passengers


$34,200

Regular Season Departures
April 16-22, 23-29, 30-May 6
May 7-13, 14-20, 21-27, 28-June 3
June 4-10, 11-17, 18-24, 25-July 1
July 2-8, 9-15
August 13-19, 20-26, 27-September 2
September 3-9, 10-16, 17-23, 24-30
October 1-7, 8-14


Charter Rates

4 passengers

$35,400

6 passengers


$3​9,300
Included in Cruise Price
Round trip transfers between local meeting place and the barge
Six nights accommodation in private stateroom with ensuite bath
All meals, wine and drinks on board
Open bar
Daily escorted excursions by air-conditioned van
All barge amenities including bicycles, music system, library, etc.
Not Included in Cruise Price
Air or other transportation to the meeting location
Trip cancellation or medical insurance (available when booking)
Personal expenses
A discretionary gratuity for the crew (suggested 5-10% of the cruise price)
​
ROI SOLEIL Features
Passengers: 6
Category: Ultra Deluxe
Crew: 4
Barge Size: 98 ft long
Cabins: 3
Cabin Size: 160 sq ft, including bathroom
Accommodations: 3 staterooms with queen or twin beds
Heat & Air: Central heat and air conditioning



Amenities

Hairdryers
Bathrobes
Heated towel racks
Bathroom sundries by "Occitane"
Library
Fireplace
Bicycles
TV, DVD and bar in salon
iPod dock
Foreward sundeck
Aft teak sundeck with spa pool and dining area with retractable awning
Email Access: Email access (GSM), 3G WiFi
TV/DVD/CD: DVD library, Bose sound system
Electricity: 220V

Theme Cruises

Wine and Family Charters available upon request











Cruising on ROI SOLEIL
Canal du Midi
Between Beziers and Homps (near Carcassonne)

The crew of Roi Soleil work closely with you to design a cruise that is suited just right for your interests. Whether your passion is for history, arts and crafts, adventure, village atmosphere, wine discovery or shopping ... your cruise aboard Roi Soleil will be personally tailored to your specific interests.

Sunday - Transfer to the Barge near Béziers. Cruise to Portiragnes
A transfer to the barge from the designated meeting location with welcome aboard cocktails. A sailing along the canal ​through a rural area of wetlands and designated reserve for flamingos and horses. Mooring for the night in Portiragnes.

Monday - Portiragnes to Fonseranne
​​A morning cruise through the great locks of Fonseranne, followed by an excursion to historical city of Pézenas with its famed architecture and many artisan & antique shops. Or, an excursion to the impressive hill village of Roquebrun by the river Orb for a swim or kayak. Or, a visit to the pre-Roman Oppidum of Enserune, a major archaeological site with panoramic views of the surrounding valleys. Or, visit Béziers historical center and shops.

Tuesday - Fonseranne to Capestang
​A morning cruise takes us into the heart of the historic village of Capestang, followed by a private visit to the Cistercian Abbey of Fontroide, one of the finest examples in France. Other options are: 1) An excursion to the impressive hill village of Roquebrun by the river Orb for a swim or kayak; 2) A visit to a Camargue bull and horse ranch with the opportunity to round up the bulls on horseback or; 3) A wine tasting at the cellar of a top French Sommelier and supplier to Michelin starred chefs.

Wednesday - Capestang to Le Somail
A morning excursion to the charming City of Narbonne that was the Roman Capital of the early Gaulles with its vibrant food market and famed art and Roman archeology museums within the Bishop Palace - a highlight of the week. An afternoon sailing to the peaceful country village of Le Somail with an impressive antique bookstore and sailing beneath the smallest canal bridge in France.

Thursday - Le Somail to Paraza
A morning visit to the hill village of Minerve, which is a beautiful natural site that has a dramatic history dating back to the time of the Crusades, or a visit to prized olive oil mill, Oulibo, and a historic Languedoc village. An afternoon sail to Paraza from where we ​moor for the evening and have a private wine tasting in a renown Minervois domain with 15 varietals.

Friday - Paraza to Homps
Visit to the fortified city of Carcassonne​, Europe's largest medieval fortress. ​Absorb the medieval history of this great ​city ​while enjoy the opportunity for some shopping. Or, visit the medieval village of Lagrasse and its artisans. In the afternoon, we ​head to Homps​, cruising through several locks. This is a good chance to walk or bike the towpath along the canal.

Saturday - Transfer to Drop-Off Point
A leisurely breakfast onboard then transfer to departure point by 10AM.

This is a sample itinerary and is subject to change. The itinerary is in reverse direction on alternate weeks. Other options of tours available depending on the interests of the guests.
Barge Cruise Reviews for ​Roi Soleil
"It is always refreshing to have a trip exceed expectations, and our time on the Roi Soleil was above and beyond!! The entire crew were terrific. Our every need was addressed and we felt right at home from the moment we stepped on the barge till our reluctant departure. The excursions were well coordinated and offered sufficient time for sightseeing, shopping and a great deal of history. The barge and cabin exceeded our expectations and looked like it was just built - very well designed and spacious. Beth did an outstanding job in making the process so easy. Very proactive communication and fantastic follow-up." John S.