MEANDERER, a 6-passenger deluxe barge, cruises the Upper Loire, France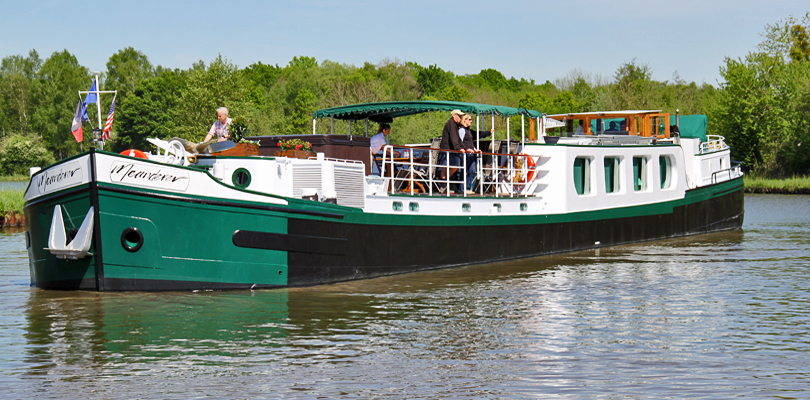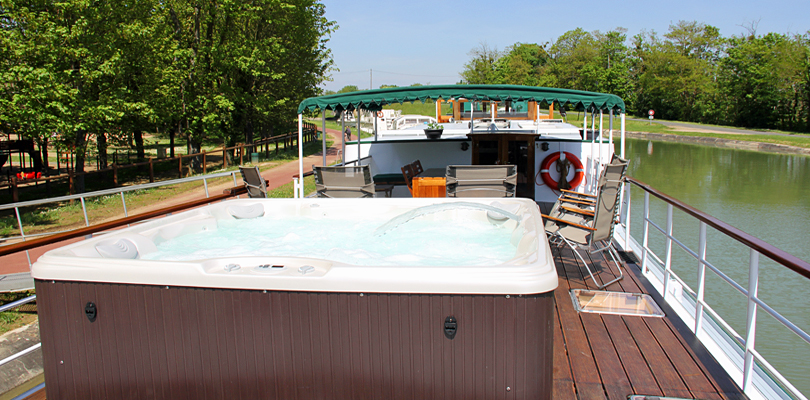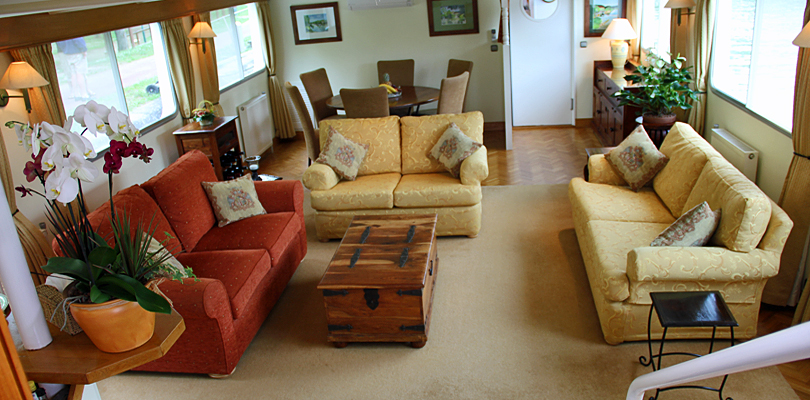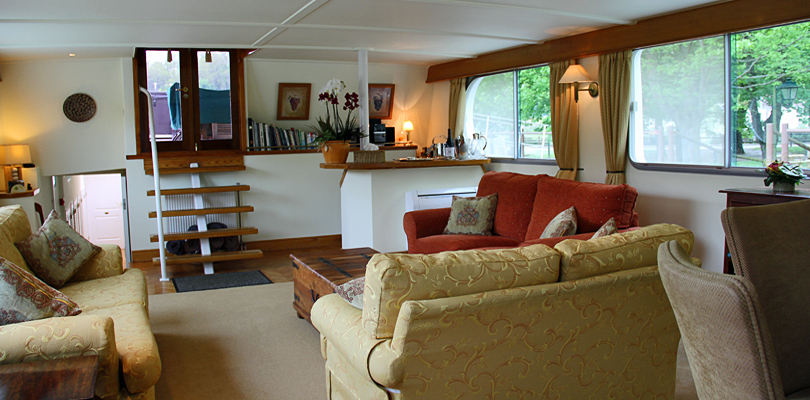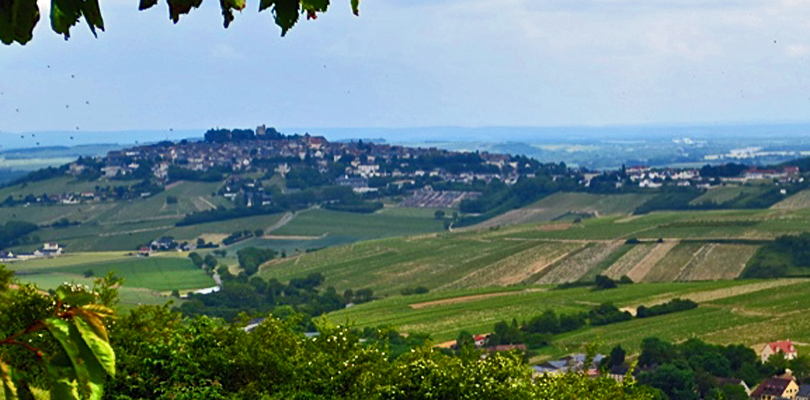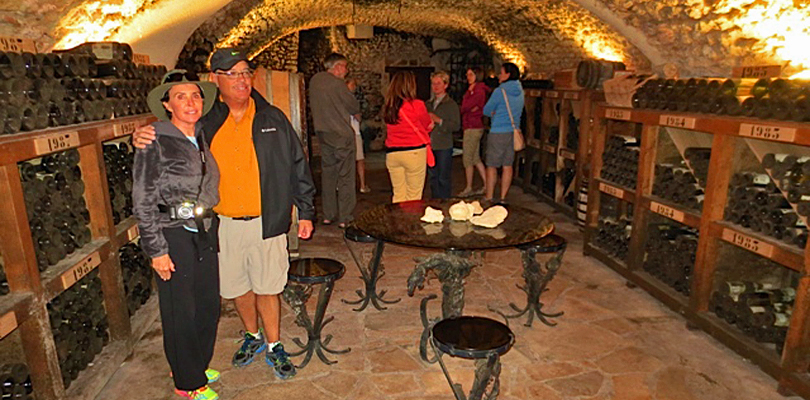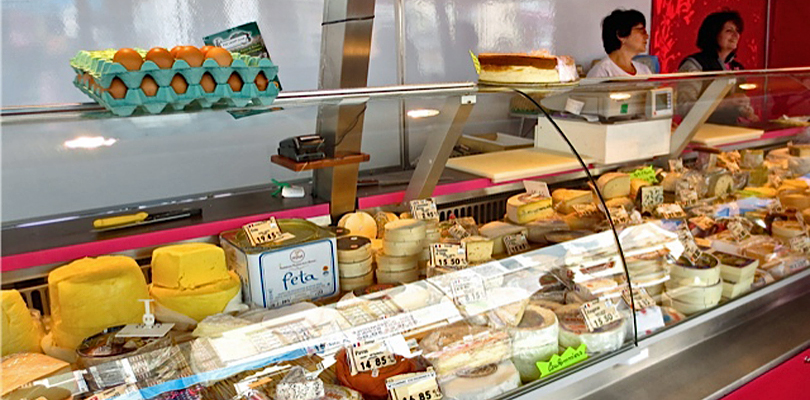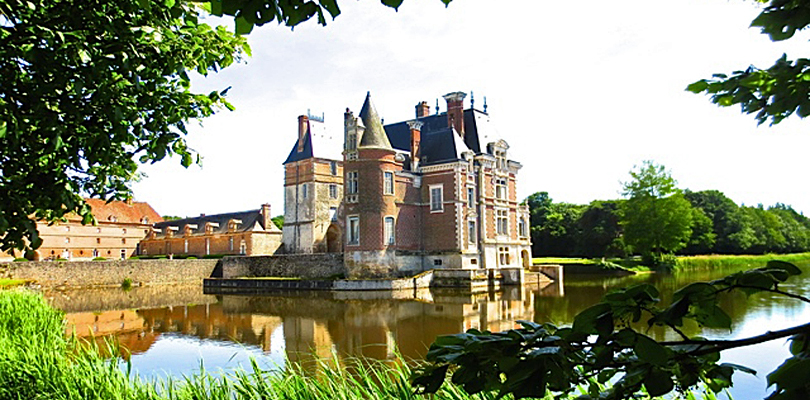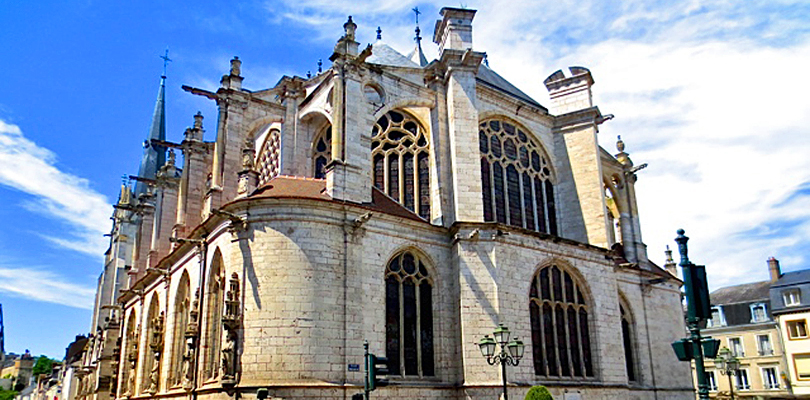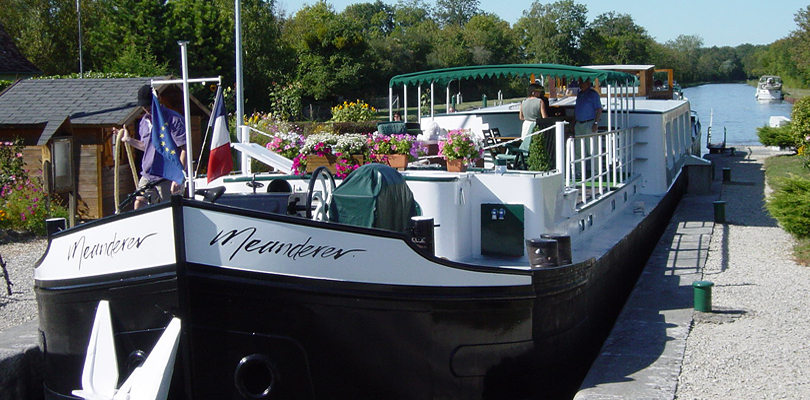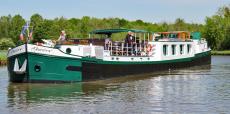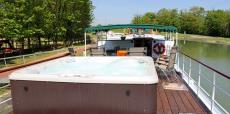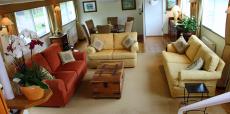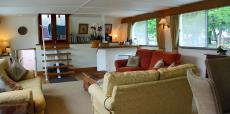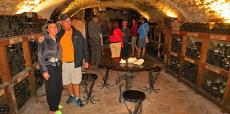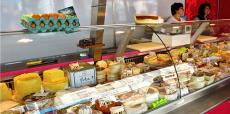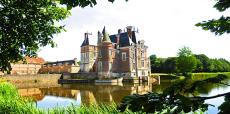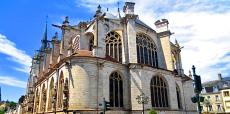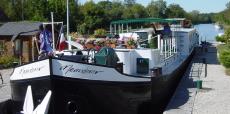 MEANDERER Cruise Stops
MEANDERER has even more amenities to her already deluxe barge cruise ranking. She has flat screen TV's in each cabin, email access in the salon and a new teak deck for your lounging pleasure. A new spa pool on deck and upgraded quality bicycles for serious bikers provide activities for everyone. With three ensuite cabins each measuring in excess of 125 square feet, large lounge and dining areas and a spacious covered sundeck, she is the perfect vessel for exploring the Upper Loire in style.
Cruise Highlights
Ancient seven-stage staircase lock at the village of Rogny-Les-Sept-Écluses
Optional tour to one of three spectacular palaces: Château de Sully-sur-Loire, Palace Fontainebleau or Château Vaux-le-Vicomte
Canal side market town of Montargis, famous for its pralines
Visit the 16th century Chateau of St. Fargeau
Riverside Gien, with its famous ceramic factory and store - just perfect for finding treasures
The Gustav Eiffel aqueduct spanning the Loire River at Briare - an engineering marvel
Charming hilltop wine village of Sancerre for a winetasting....or two!
Walk/bike the peaceful towpath along the canal or hang out on deck and relax
Cruise Features
Owner Operated:
Yes - Susan and George Kovalick
Number of Passengers: 6
Category:
Deluxe
Cabin Bookings:
Yes
Charter Bookings:
Yes
Cruising Region
: Upper Loire on Canal du Briare, France
Length of Cruise
: 6 nights - Sunday to Saturday
Cruising Season
: April - October
Theme Cruises:
Biking for all levels, Golf, Antiques, Family, Wine Appreciation, Custom upon request
Meeting Location
: Paris for drive to barge in chauffeured new Mercedes van
Floorplan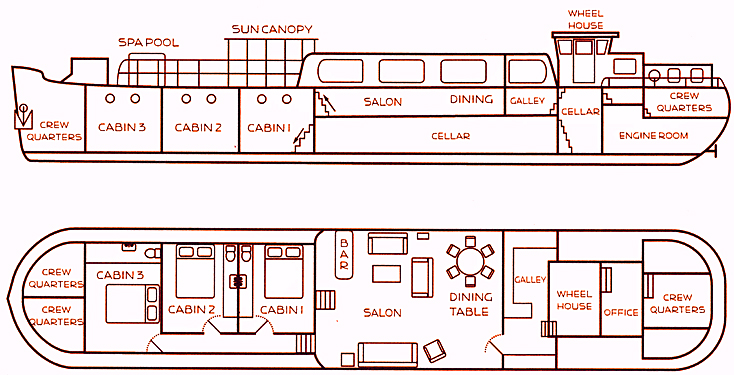 Cruise Rates 2023
Sunday to Saturday (6 nights)



Value Season Departures
April ​2​3-29
October 15-21

Charter Rates

4 passengers

$38,100

5 passengers

$39,100

6 passengers


$40,100


Regular Season Departures
April 30-May 6
May 7-13, 14-20, 21-27, 28-June 3
June 4-10, 11-17, 18-24, 25-July 1
July 2-8, 9-15, 16-22, 23-29, 30-August 5
August 6-12, 13-19, 20-26, 27-September 2
September 3-9, 10-16, 17-23, 24-30
October 1-7, 8-14

Charter Rates
4 passengers

$40,500

5 passengers

$41,700

6 passengers


$42,900

Included in Cruise Price
Transportation between Paris and the barge
Six nights accommodation in private stateroom with ensuite bath
All meals, wine and drinks on board
Open bar
Daily escorted excursions by air-conditioned van
All barge amenities including bicycles, hot tub on deck, music system, library, etc.
Not Included in Cruise Price
Air or other transportation to the meeting location
Trip cancellation or medical insurance (available when booking)
Personal expenses
A discretionary gratuity for the crew (suggested 5-10% of the cruise price)
​
MEANDERER Features
Passengers: 6
Category: Deluxe
Crew: 5
Barge Size: 123 ft long
Cabins: 3
Cabin Size: 125 sq ft including bathroom
Accommodations: 3 staterooms with your choice of twin bed or queen bed configuration, all with ensuite bathrooms
New in 2016: New bathrooms with all new showers, toilets, sinks, radiators and fixtures.
Heat & Air: Central heat and air conditioning

Amenities

Hairdryers
Bathrobes
Toiletries
Library and games
Bicycles
Partially covered teak sundeck with chairs and table
Heated spa on deck
High capacity water softener
New Mercedes Sprinter 8-passenger luxury van
Email Access: WiFi for use with personal devices (may not be available in remote areas)
TV/DVD/CD: In each cabin
Electricity: 220V

Theme Cruises

Biking for all levels, Golf, Antiques, Family, Wine Appreciation and Custom upon request






Cruising on MEANDERER
The Upper Loire, France
Mont​bouy to Léré (or reverse)

Sunday - Transfer from Paris to Montbouy (near Montargis)
We collect you from your Paris hotel after lunch for transfer by private mini-coach to Meanderer moored in the quiet and picturesque village of Montbouy (just a few miles from the regional capital of Montargis). After a champagne reception we take an early evening cruise to the village of Montcresson and back. Relax on deck and watch the town and people pass by. Your first dinner on board.

Monday - Montbouy to Rogny-Les-Sept-Écluses
During the morning we cruise to Rogny-Les-Sept-Écluses, a historical home of an ancient seven-stage staircase lock, considered to this day a marvel of engineering. After lunch, the excursion program begins with a visit to the magnificent Château de Sully-sur-Loire or to the busy town and spectacular palace of Fontainebleau, home to generations of French royalty or to the Château Vaux-le-Vicomte with its extensive and pristinely preserved formal gardens. Dinner aboard.

Tuesday - Rogny-Les-Sept-Écluses to La Gazonne
This morning we visit the regional capital town of Montargis, the week's best opportunity to explore a busy market town. People-watch or shop for souvenirs and exquisitely packaged confectionary from the famous Mazet Praline shop. On return to the barge, our afternoon cruise through six locks, which replaced the historical seven staircase lock of Rogny, brings us to the overnight remote mooring at La Gazonne, in the middle of a magnificent nature preserve. Dinner aboard.

Wednesday - La Gazonne to Briare
We start with a morning visit to the splendid 16th century Château of St. Fargeau, offering a surprising and unique discovery of the rich history of this castle. An alternative excursion is available to the Medieval Village of Guedelon, an extraordinary and unique experience to observe this 25 year project recreating a defensive medieval castle, which is being built with materials, tools and techniques of this ancient period. Our afternoon cruise takes us through some of the most beautiful and rural parts of the canal to the spectacular town of Briare on the bank of the Loire River and the entrance to the extraordinary Briare Aqueduct (Pont Canal). Dinner aboard.

Thursday - Briare to Beaulieu-sur-Loire
We cruise in the morning over the Pont Canal. The daily excursion program continues with a visit the town of Gien. Set on the banks of the River Loire, the pretty town holds many attractions, including the famous Faience Boutique, the Hunting Museum and the Château de Gien. We then take a short drive to the beautiful private Château de La Bussière, with its incredible 18th Century gardens. An optional visit to the UNESCO World Heritage site Village of Vézelay is highly recommended as is a private visit (by appointment) to Château de Buranlure. Dinner aboard.

Friday - Beaulieu-sur-Loire to Léré (near Sancerre)
This morning, we continue along the Canal Lateral de la Loire on the way to the charming town of Léré, our final mooring port. The scenery of flat fields and pastures slowly changes to the hills of the vineyards. Afternoon excursion takes us to the world famous wine region of Sancerre with the opportunity to sample the local wines and explore the charming hill-top village. A visit to the extraordinary town of La Charité sur Loire, surrounded on all sides by the Loire River is a special treat. For early risers, the best market visit of the region, at Cosne-sur-Loire with our chef, is an option. The real wine aficionados have the option to visit 2 wineries that afternoon; Sancerre as well as Pouilly Fume. Dinner aboard.

Saturday - ​Transfer to Paris
This morning after breakfast, we depart for the return transfer to Paris.
This is a sample itinerary and is subject to change. The itinerary is in reverse direction on alternate weeks.

Optional Bike and Barge Cruise on Meanderer
Guided biking tours of all levels (from laid back rides following the canal bike-paths to 80 miles plus daily trips) will be offered within our current itineraries. George will guide all biking tours. The rides will be designed to supplement current activities, allow for riding bikes (rather than the bus) to certain excursions by all or some of the guests, replace some excursions or even all of them with biking tours. 6 high quality bikes are available for the guests. Avid cyclists may bring their own bikes (we shall arrange to transport the cases to/from Meanderer and have plenty of storage). High-end road bikes will be available for rentals (estimated cost is $450.00 per week). The biking options are available to all or individual guests on any given day and custom designed in accordance with biking skills and level of comfort. Maps, GPS, water bottles, helmets and essential spare parts are available. Cyclists can also bring their own shoes and clip-on pedals.
Barge Cruise Reviews for Meanderer
"We returned this morning to Paris from a fabulous week on the Meanderer. We really enjoyed it. It went well beyond our high expectations. George and Susan were incredible owners/hosts. They are a wonderful and interesting couple and they treated us very well.
"We learned a lot about the boat and the locks. We had several tours of chateaux and Sancerre. They knew a lot about what they showed us, and had great relationships with the lock keepers, etc. They were great with the kids who became quite close to them. George even took me and Hannah to the hospital ER after she fell and hurt her shoulder. (She will be fine). We expect to stay in touch with them.
"Their chef, Ollie, was truly amazing. We couldn't believe the meals she prepared for us. Each was different, unique, fresh, and extremely well-prepared and presented. We had wonderful French wines every night. She went out of her way to take care of Josh's allergy. His food was very close to what we had and just as terrific.
"Deb and Jenn, the crew were extremely attentive and professional and were great to us and the kids. The Meanderer was a beautiful barge and meticulously maintained and extremely clean.
"We stopped in beautiful spots each night. George and Susan clearly prepared the trip and their great relationships with the local authorities and their preparation assured that.
"We couldn't have been more pleased with the trip and think the Briare Canal, the Meanderer, George and Susan, their chef, and crew were wonderful. Thank you for arranging this trip for us. Great work!"
Best, Bill K.